The importance of having security systems in your home has been duly emphasized over the years. Home security systems are very important for use in every home. Home security systems are the hardware used for security practices.
They include camera systems, alarm systems, lighting, motion detectors, etc. Typically, most of the burglary incidents that occur in most homes are due to inadequate home security systems. Home security systems add an extra layer of security to your home making you feel rest assured that these gadgets will help to resist burglars in your home.
These systems are placed in the doors, and other entry points to the home and work with the concept of securing entry points with sensors that communicate with a control panel fixed at a convenient location in the home. Control panels are systems that activate and deactivate the security systems, interact with every component installed in the system, and trigger the sound of an alarm when the security is breached.
Whether you are on a budget or not, you can still have access to the best home security systems that won't break the bank. They are very affordable, can easily be installed in your home, and are very effective. Here are the top 5 best home security systems you can get on a budget.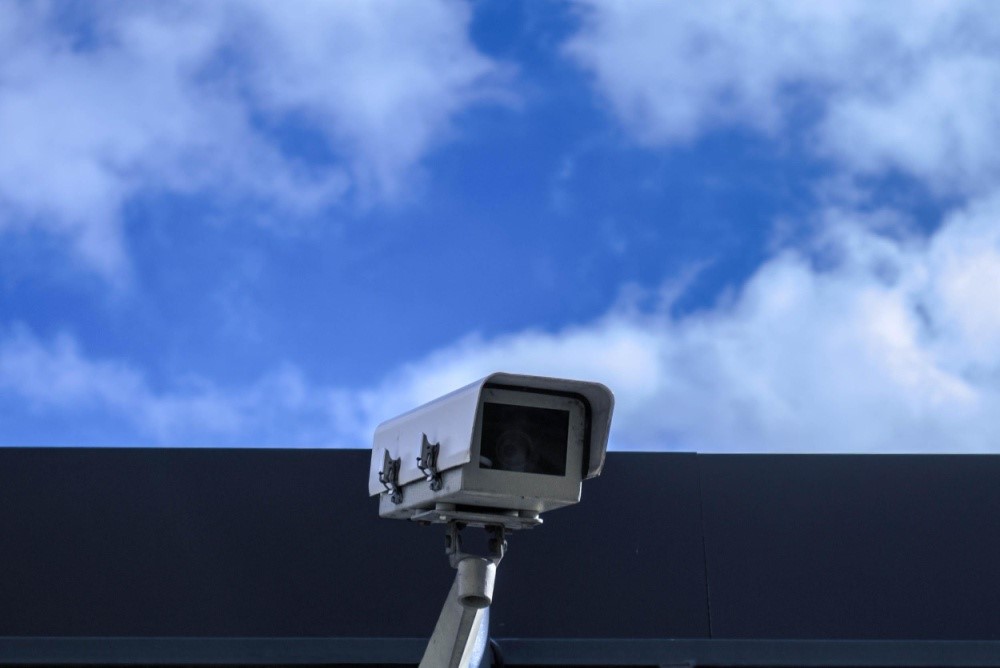 1. SimpliSafe
SimpliSafe is an American company founded in 2006 in Massachusetts, U.S.A. They are known for manufacturing self-installed security systems that are connected to a central control panel. They are known for effective and cost-efficient home security.
They manufacture a lot of cutting-edge technologies that improve security systems in many offices and homes. All their security systems are DIY installations, and they are very easy to install because you will not need to handle too many tools. SimpliSafe makes it easy. Just plug in the base station and position your sensor around the home. SimpliSafe is great for individuals that always change homes from time to time.
2. Protect America
Protect America is another leading home security systems company based in Austin, Texas. It was founded in 1992, and they are one the best security companies offering quality services at a very affordable price. They are custom-built for you, and they are recommended for customers who need long-term security. Once you install it, you can enjoy the security for as long as three years before Protect America comes in to replace and repair the equipment.
3. Frontpoint
Frontpoint is another top-notch company that deals with the manufacturing, installation, and maintenance of home security systems across the world. They were founded in 2007, and they have prioritized its customers from the start. They also use the DIY installation method, and the setup process is very easy.
They also have a good reputation and are known to have the best customer service compared to other home security systems. Frontpoint is a very excellent choice both for renters, and homeowners because the system is wire-free, so if you plan on moving, it is very easy to set up and pack it up.
See also: 7 Best Places to Put Security Cameras at Home
4. Brinks
Brinks home security provides homeowners a high-quality, effective, and reliant home security systems. They are one of the best and most respected players in this industry, and they have a solid track record of providing stable security systems in several parts of the world for several years. They offer live monitoring from your homes.
They offer a web application and a mobile application for individuals to easily log in to view their homes. For those who pay the extra money, they offer cloud storage for the surveillance videos to be stored. These stored videos enable the homeowner to have an available image of what happened especially for reference purposes.
5. Scout
Founded in 2013, Scout has created readily affordable and simple home security systems. They allow you to fully customize your devices. From the color to the components, to the finish, and the actions you want the Scout device to initiate in case of emergency. They also offer DIY installations, and they are very easy to set up and move. Scout has carved a strong niche in the few years it has existed in the business of home security services.
Conclusion
Here are the top 5 best home security systems you can have in your home. They are very cost-efficient and very useful. For every homeowner, having an effective home security system is very important.
For all individuals that cannot afford the expensive purchase and installation of high-end home security systems, they can always go for the ones listed above that do not break the bank. As an individual, you can also opt for a DIY home security system that you can easily manufacture and install. It is a very easy and affordable process. She is a content writer & editor for more than 12 years. She usually writes about technology news, country news, arts & science, travel & automobiles. She used to test the product and write reviews for popular magazines.