According to the U.S Department of Justice, burglary happens in American homes in every 15 seconds, with $2,000 loss of stolen goods or damage in the property.
With the decline of the economy, burglary is increasing rapidly. This sounds alarming and scary at the same time.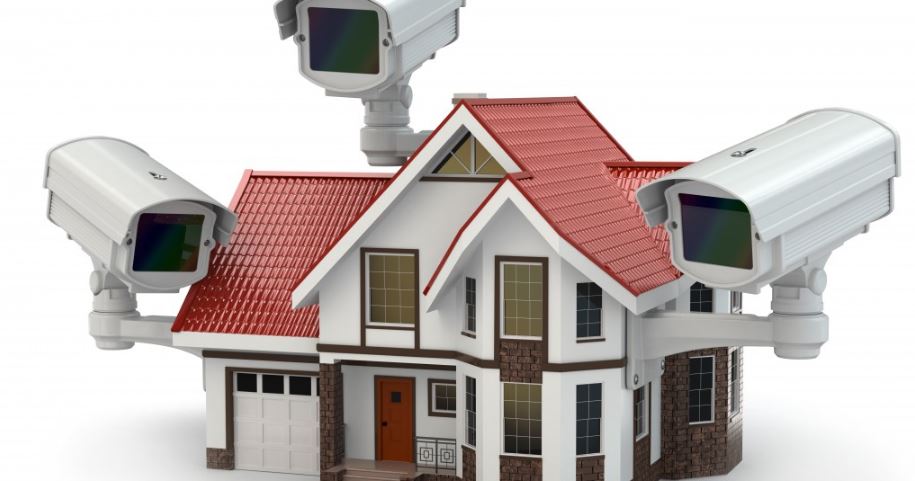 How do you ensure the safety of your family members and the property that you have worked so hard for?
Below are some tips on how to protect your home from thieves.
Lock up all your tools
Your tools are very important so it is also equally important that you secure them at all times.
Most of the thieves scan the area for easy targets and tools that are left unsecured are very hot for them. Since you've worked hard to get those tools, keep them safe and secured at all times.
All tools should be properly secured in a toolbox and should have solid locks on the doors or lids. Also make sure that you have solid hinges to give full protection on your tools.
Keep them out of sight by storing them in a secured and safe area. It is also highly recommended that you ID your tools. This would make it easier to retrieve your tools should they get stolen and harder for thieves to sell them. And most importantly, secure your tools with insurance policy that will cover them should they get stolen.
Security doesn't take a holiday
You and your family may have gone out of town for a getaway, but this does not mean that the security of your home can have its getaway as well.
When all of your family members are on a holiday, this is where your security should be at its tightest.
How do you ensure that your house is fully secured even if you aren't there to guard it?
These helpful tips can make you feel at ease while on vacation.
Set an appointment with your local police officer to check your premises and make security fixes suggestion.
Sign up for an insurance company that covers home security.
Your doors should be strong; materials should either be solid hardwood or metal with a thickness of at least 1.75 inches.
Sliding glass door should be shatterproof.
Check out weak locks and replace them immediately.
Secure your windows by putting locks and making the glass shatterproof.
Install motion sensitive lights outdoors.
Install an alarm system and monitor them regularly when you're away.
Don't advertise valuable
We live in a world where it is ruled by social media. We share everything online – from our recent meal, to our latest get-away or shopping spree.
Most of us are guilty of online bragging at one point in our life. When we got ourselves a new car, smart phone or clothes, we can't help but post it online. While it's okay to share your feeling of achievement to your friends and followers and inspire them to work harder to get the things that they want, posting your valuable online can be a target for thieves who are preying on their next victim.
Avoid advertising your valuables so that you won't be the next target.
Install an alarm or deter thieves with a dog
Having a home security give you the assurance that your family and property are safe even if you're not at home. Select a home security company that offers services that suit your needs.
Having an alarm system gives you the peace of mind that your house is safe from thieves. Any break-ins will automatically be reported. No thief would be brave enough to rob your home when the alarm goes off. Having home services automotive services can also give security to your car.
Dogs are not only men's best-friend. They can also scare thieves away. Guard dogs will deter burglars and keep your home safe. Best guard dog breeds are British bull-mastiff, German shepherd, Rottweiler and Doberman.
Store valuables in a Safe Place
Keeping your valuables in a safe place is another way to secure your belonging. If you want to hide some valuables for long-term, you should invest in a good safe. Though it could draw attention to burglars, it is still more secure. Burglars may not be able to get into your valuables if you have a great safe.
If you're keeping your valuables for only a few days, you can hide them secretly in a safe yet discreet place. Below are good hiding spots at your home:
Wrap it in aluminum foil and put it inside the freezer.
Hide it between the picture frame's cardboard and the picture.
Bury it in the soil of a fake plant.
Put it in any container such as aspirin bottle, soup can, coffee can, etc.
In between your book's pages.
Making your home secure should be your top most priority. For home security Vivint provides an excellent job. Check out Vivint reviews here. With these effective tips, you will scare burglars away from your premises.