The primary goal or aim of a home security system is to detect potential or would-be intruders and deter them before they can break into your home and cause damage. Home security gadgets can include motion detectors, doors, and windows sensors, as well as security cameras.
However, the problem is, with a lot of options available today, what system is right for you, particularly your security needs? For a little help, we've rounded up some of the best home security systems of 2023. Take a read!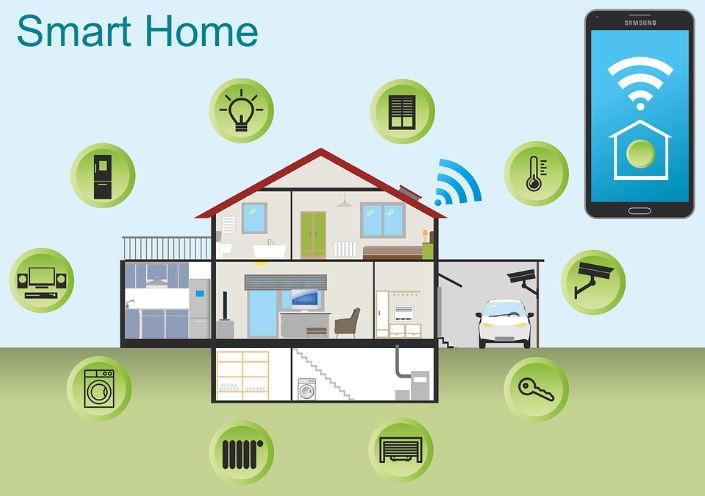 Ring Alarm
The 199-dollar Ring Alarm Security Kit includes a Z-wave extender, a passive infrared motion sensor, a contact sensor, and a base station. Undoubtedly, the price is great compared with other home security systems like the Honeywell Smart Home Security System and the Nest Secure.
What's more, it works excellently with Alexa. Therefore, you can use the voice assistant of Amazon to control your system efficiently. Additionally, it offers cloud storage and professional monitoring, starting at 10 dollars per month. Read the Ring Alarm review explained on the Security Baron website to know more about this option.
See also: What is a Driveway Alarm? How does it work? Types? What are its uses?
Vivint Home Security System
This option is certainly a complete solution. The company is offering many equipment options, from thermostats, locks, and cameras that are controlled through your phone app or control panel, helping you outfit or ensemble your smart home.
Moreover, Vivint provides an in-home, free consultation to aid you in designing your security system. For the Vivint Starter Kit, which comprises of one water sensor, one motion sensor, two windows/doors sensors, and a touch-screen Vivint Smart Hub, you will pay 599 dollars.
If you need additional sensors, you'll need to pay 100 dollars. The company offers high-quality security cameras, which include indoor cameras, doorbell cameras, and cameras built into motion sensors. All the equipment offered by Vivint is warranted for 120 days after installation.
Beyond 120 days, there's a fee for service calls. What's more, you can return the security system within three days for a full refund. Each piece of equipment can be returned within thirty days after installation.
ADT Security
The company has a very long history of offering home security systems and has a massive nationwide network of dealers, plus the biggest network of monitoring centers. The scale of ADT is beneficial for the people because local representatives can come to your home and aid you in accessing the setup that is ideal for your needs.
However, keep in mind that bigger is not always superior. By that, we mean, a bigger company does not always make for better customer service, better equipment, or better monitoring services. But if you're more confident about getting services from a company with a larger network and with the most consumers, then consider ADT.
Moreover, there is no upfront fee for equipment. The majority of the dealers charge $99 for installation fees, but it can get expensive if you pick a system with many cameras and sensors. Like Vivint, ADT will send a local rep to your home to aid you in creating a plan with the right number of cameras and sensors.
Relying upon the equipment package, you will pay between 30 dollars and 60 dollars a month for the monthly fees, which are modified to suit every home.
See also: What Are The 5 Best Home Security Systems For Every Budget?
Brinks Home Security
You will acquire equipment that costs affordably compared to other home security companies, together with a well-established network of monitoring centers and a reputable home security firm. With Brinks, no adviser or local representative will come to your home.
However, the company offers a phone consultation to help you learn which equipment you'll need and if you can set it up yourself. For a starter kit, you will pay 499 dollars. And it comprises one motion detector, three windows/doors sensors, and one control panel.
The company offers two years warranty for the equipment, and you can return them within 30 days after installation.
Frontpoint
Frontpoint provides quality equipment that is easy and quick to install or set up by yourself. The Safe Home Starter package is priced at 99 dollars and comprises of one door sticker, a set of five window decals, a one-yard sign, one motion sensor, two window/door sensors, a keypad, and one hub.
What's more, Frontpoint offers different packages for as much as 479.90 dollars. The main advantage of this security system company is its wide selection of devices, for instance, application-controlled dimmable light bulb and a garage door sensor.
The company offers three years warranty for the equipment and a 30-day return policy for a full refund.
Abode
For what most experts or professionals say is fundamental in a DIY alarm system, Abode has it all. The system is very simple to install, and it offers essential security equipment. Moreover, the company provides one of the full-featured, no-cost security systems that you can monitor, offering you the opportunity to avoid any recurring monthly fee.
Other than that, Abode made its system as an open platform for smart home automation. With that said, it supports a mile-long list of third-party integrated gadgets, like lights, thermostats, and locks.
The company offers a one-year equipment warranty and a full refund if you return the components within 30 days.
Simplisafe
The long list of branded security cameras and sensors offered by SimpliSafe is more wide-reaching compared to its competitors. Also, its pricing is undoubtedly competitive. One crucial feature of SimpliSafe is that it makes use of a walled garden method, meaning the company creates its own equipment to make sure that they function as an integrated, seamless system.
Additionally, the company offers an equipment warranty for three years and a 60-day return policy for a full refund.
These are the top home security systems in 2023.
Takeaway
With all the options outlined in this article, how do you choose the best security system for your home? First, you need to know how much protection you need. Then, you need to set a budget. Once you have a budget, decide whether you need professional or DIY installation. Lastly, schedule an in-home consultation to determine your security concerns and tackle any technology issues. She is a content writer & editor for more than 12 years. She usually writes about technology news, country news, arts & science, travel & automobiles. She used to test the product and write reviews for popular magazines.