The world was going on with its routine normal of jobs, the get-togethers when all of it came to an abrupt halt. With social distancing as the new normal, the necessity to connect digitally has become a priority. The demand for a platform to communicate without physical contact has provided many visual conferencing applications with a platform, to prove their worth. However, Among the multiple video calling applications, Zoom has built its identity through satisfactory customer service.
The positive reviews adjudged by numerous enterprises lead to Zoom's mass popularity. The graphic features add an enhancement to its working. However, this didn't keep questions from surfacing concerning its security factor. Data theft and spying on rival nations have been some of the strong allegations against the group. Despite the counters by the owners, it has lead to a change of opinions and perspectives for the public.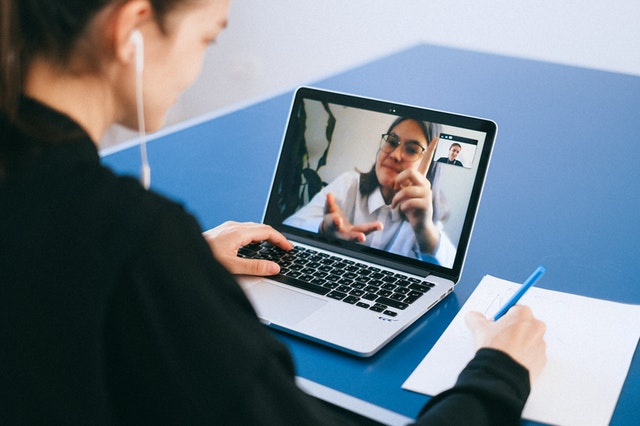 However, the provision of user adaptable interface and smooth connectivity is still in the big game proving its integrity. However, until that happens, the chores cannot stand by. Hence, to find adaptability on your own, some easy measures you can follow and guarantee your private, secure communication are as below.
Let's see the effective ways of secure Zoom Calling…
3 Ways to Make Your Zoom Experience More Secure
1. Encrypt your communication
When you have exposed yourself to any digital media, the vulnerability factor comes into account. Despite the provision of various features such as a change of the background of your surroundings, the allegations subjected against Zoom cannot be dismissed.
To avoid any data leakage and manipulation, securing your data with a reliable defense mechanism becomes a priority. While doing the conference calls, generating a new link alongside a password makes your visual communication more secure. The use of a VPN serves as helpful to encrypt your data during the conversation.
For this purpose, data encryption holds the key. You can encrypt your communication by undertaking several measures such as should do video conferencing only through the use of a web browser instead of Zoom desktop software. It ensures your data access from mobile since the installation of any application requires access granted for the purpose.
You can make the connection safe by login through the web browser and never leaving the web browser open after using it in Zoom video call. The conference calls or the classes that you take from the digital source are essential to you, keep them safe with a password.
Check Also: The Way Online Communication Changed the World Around Us
2. Using Passwords and Browser security
In the initial phase of communication through Zoom, password-making was a definite ritual. However, with the advent of multiple meetings throughout the day, and more than 50 participants being admitted, the option of "Admit All" became popular.
One ignorance leads to others, and the concerns of security became a prime notice. To avoid it simply, permitting all the significant firms should practice entry of participants with genuine id names or display logos. It is how your safety holds in your own hands.
While using Zoom and clicking on the link that takes you to a different tab, you can see two options one will take you to the Zoom software installation app and the second one will ask you to join through the web browser. Choosing a web browser can be a smart decision for making your communication secure.
While using Zoom, you should take care of creating a different link for every new meeting. Also, make smart decisions by changing the passwords frequently. While you enter the passwords, the device always asks you to save them. Try to avoid saving passwords, even if it is your device. Writing the passwords in your notebook is much far better than keeping it online. Saving passwords may become the reason for your unencrypted data. You have to make it secure by changing your Zoom passwords frequently. Select the passwords or codes that are authentic and uniquely chosen.
Check Also: How does POS software Provide security for your business? 
3. Shut down your equipment or laptop when done
Zoom has a neutral reputation in the market. Its customers are satisfied with the services that the company makes available for its customers.
However, the question of security is the first thought that crosses the mind when video apps are mentioned now.
As you end your communication session, through your browser, make sure all your cookies are cleared off without any traces left. Hackers can crack your data easily when they can trace your current work. It is possible through digital footprints.
If you are online and your laptop or PC is connected to the wifi, then it becomes easier for hackers to hack your online activity. It is a practice that pays in the long run as well. Always remember to shut down your computer or PC after your work gets done. It not only saves battery but also manages the working efficiency and lifespan of your device.
Any activities of saved passwords on your device can be a natural invitation for hackers to breach your data. Hackers keep track of your accounts and data that you are going to share with your partners. Shutting down the device will also provide your computer from battery exhaustion.
From the tips mentioned earlier, Zoom can be secured as a network for seamless video conferencing and communications. The prevalence of Zoom as a video contact application will stay intact as it rightly boasts of some positive user intent experience with provided reviews. Despite allegations, the company continuously strives through and is hiring the best data safety providers for its company.
In the current pandemic, work has taken the digital route. Whether it is a classroom lecture or a school classroom, most teachers have been preferring the digital way. One of the significant factors includes 100+ people connectivity.
There are three significant ways to protect your data. The first is to encrypt your communication by using codes or links. The second is to use passwords in every meeting, and the third one is to shut down your laptop or PC after completing your work. Use these tips for effective use of Zoom calling anywhere anytime.
Hope this article will help you to handle Zoom Call more securely and enjoy the effective calling option.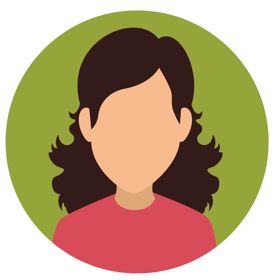 She is a content writer & editor for more than 10 years. She has a vast knowledge of all types of content. She delivers product news & lifestyle news & world news in our magazine. A mum of two teenagers and two adopted dogs, she enjoys riding on her trusty bicycle to discover new sights and sounds in Singapore.