In terms of home security, most people do not think of the garden as the most important area to secure.
Everyone's first choice is the front door in which they invest hundreds if not thousands of dollars or a state-of-the-art alarm system. However, the backyard area is the largest in size and it is extremely difficult to fully secure it.
Since there are so many points of entry, asserting control in this space can prove to be a challenge that you are going to need to be imaginative in order to tackle successfully. There are several different segments to take into consideration and how they can be made burglary-proof. Here is the list of 7 tips that helps to secure your garden.
1. Placing gravel on walkways
A fancy alarm system can be easily circumnavigated but an old-fashioned technique is still hard to outsmart. You are going to hear the burglar before you see him, so your yard should be as resonant, sort to say, as possible.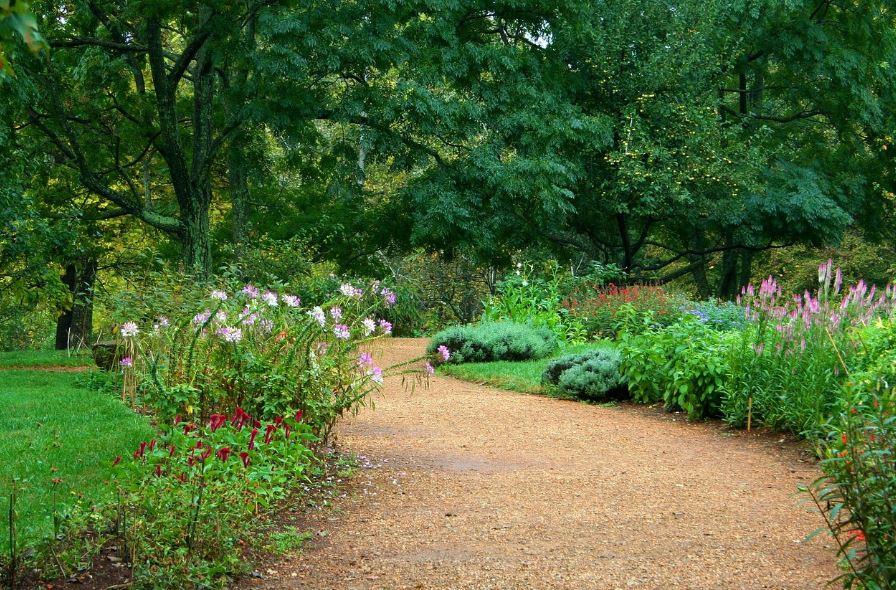 This implies placing gravel on walkways and in several strategic locations around the garden. Firstly, a narrow gravel path should be placed along the length of the outer fence. If anyone jumps over it, you will be the first one to hear them. Also, gravel can be laid in front of ground-floor windows, the front door, and other likely points of entry.
See also: The complete guide to Garden Hose fittings
2. Strong lights
If your house is brightly lit, then that alone could act as an excellent deterrent for potential burglars. They like to operate under the cover of darkness, so be sure that they will use every meter of unlit space they get. That is why every corner of your garden should be well light so you can see it from the porch.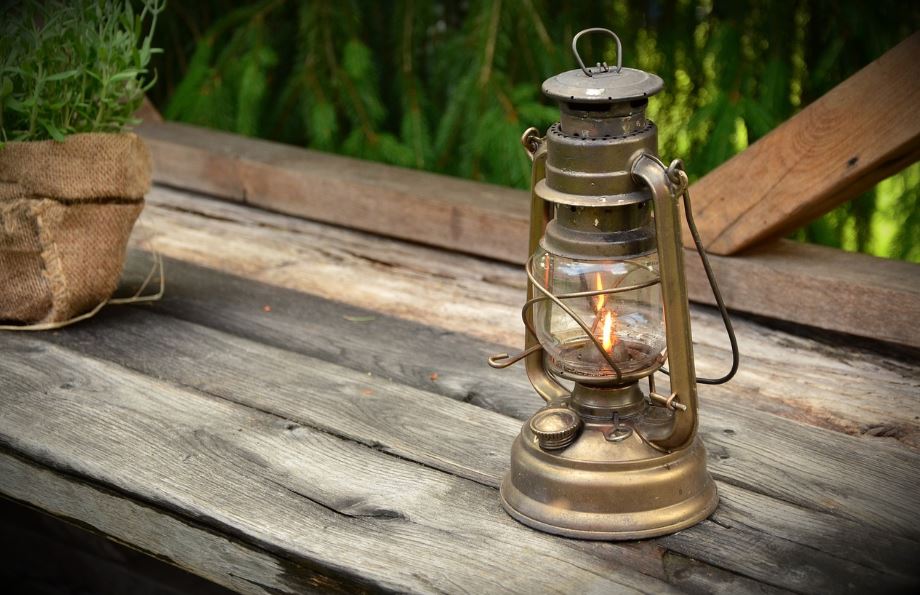 Another good solution is motion triggered LED light that the burglar will activate. These will probably scare them off and they will think that they have been detected and most likely make a run for it. If you do not want to bother with numerous light posts that malfunction easily, flood lights are a neat solution since they are easy to operate. They can be placed on the house so it is harder to tamper with them.
3. Erecting a high fence
If a crook is after your belongings, then a high fence will not stop him but it could make his life harder, eventually leading to him or her getting caught. The minimum height of the fence should be two meters. Additionally, it could be made weak on purpose so as to fall down under the weight of a person trying to jump over it.
4. Locking the garden
A fence is strong as its weakest point and in this case, it is the door. It should be made from the same material as the fence but with hinges on the inner side. Make sure that you lock the door using a good quality padlock that cannot be cut through easily.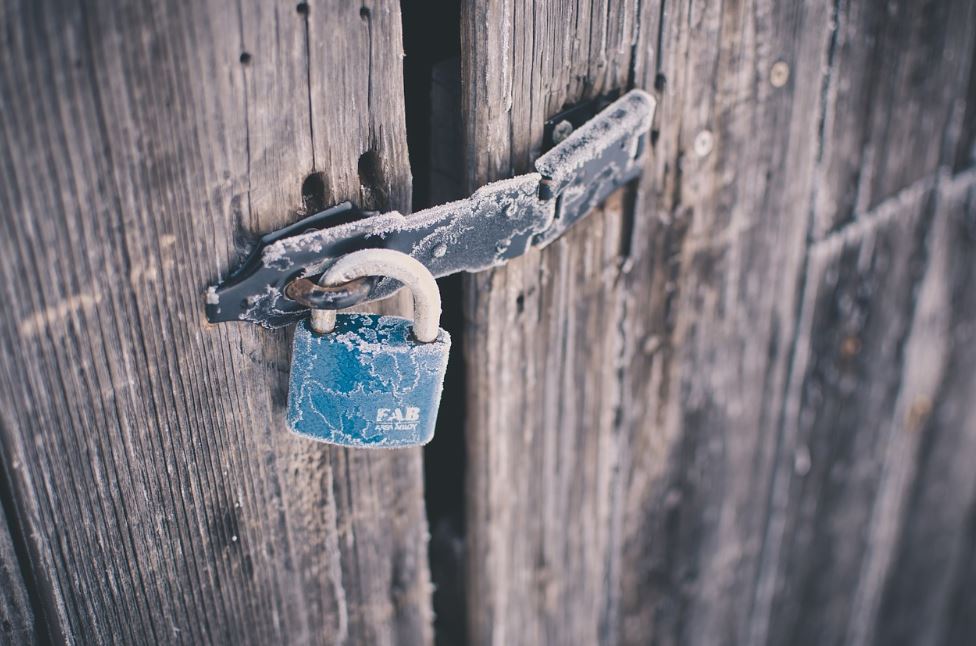 You could use padlocks to secure other things in the garden, such as the shed or the toolbox, as burglars might gain access to dangerous tools that they would later turn against the homeowner in desperation. Standard padlocks come with a set of two keys that should be stored at two separate but safe locations inside the house.
5. Defensive planting
Apart from a high fence and a gravel patch, there should be some foliage present in the fence area. The ideal plants for the job are prickly shrubs or a hedge with thorns. Both of these are going to cause the burglar to make his presence known once they come in contact with the "sharp" greenery. Just take care that the foliage doesn't obscure any part of the garden in order to deprive the intruder of a place to hide.
See also: What is a Driveway Alarm? How does it work? Types? What are its uses?
6. Marking your valuables
If the burglar somehow gets past all the security systems, then you have to be ready to search for everything that has been stolen. You are going to work with the local police or a private security force and they are going to be grateful for a detailed description of the items stolen. Be sure to have a photo of your bike and its serial number taken. Also, you can place metal tags on less valuable items, such as a garden table, so you can recognize them and confirm they are yours if they show up someplace else later on.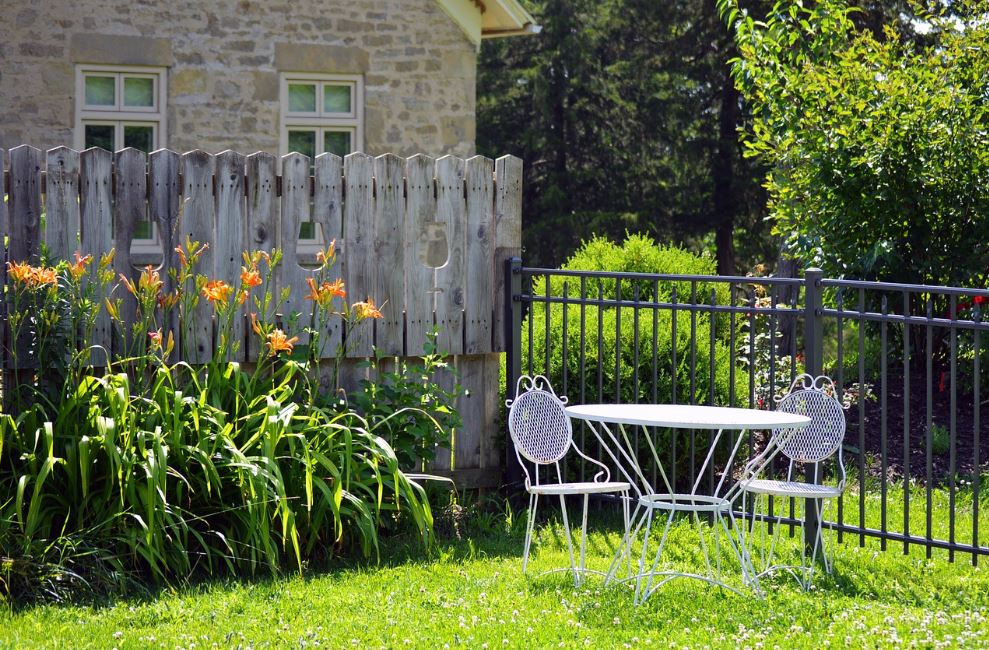 7. An alarm system for the shed
It might seem silly and even unnecessary considering that you have placed a padlock on the shed but an alarm system for the outer buildings is not that crazy of an idea. Nobody would think that there is an alarm on the shed, so when they go for the door they will be in for a surprise. Since the shed is usually further away from the house, this would give you time to react and immediately call law enforcement. The alarm you choose for the shed could be the cheapest one in the market as your house takes priority regarding quality.
Finally, the most important thing you need to realize is that the garden is the weakest link in your home's security. That is why there should be several security measures in place there. She is a content writer & editor for more than 12 years. She usually writes about technology news, country news, arts & science, travel & automobiles. She used to test the product and write reviews for popular magazines.