You want to improve the security of your home. But your budget doesn't allow you to purchase fancy and costly home security equipment. You peruse the internet for ways to improve the security of your home without denting your pocket. If this is the case, keep reading!
In this post, we are going to have a closer look at the important reasons you need to have a spotlight around your home, why you need to have spotlights in the exterior area of your home, and more.
Without further ado, let's get started!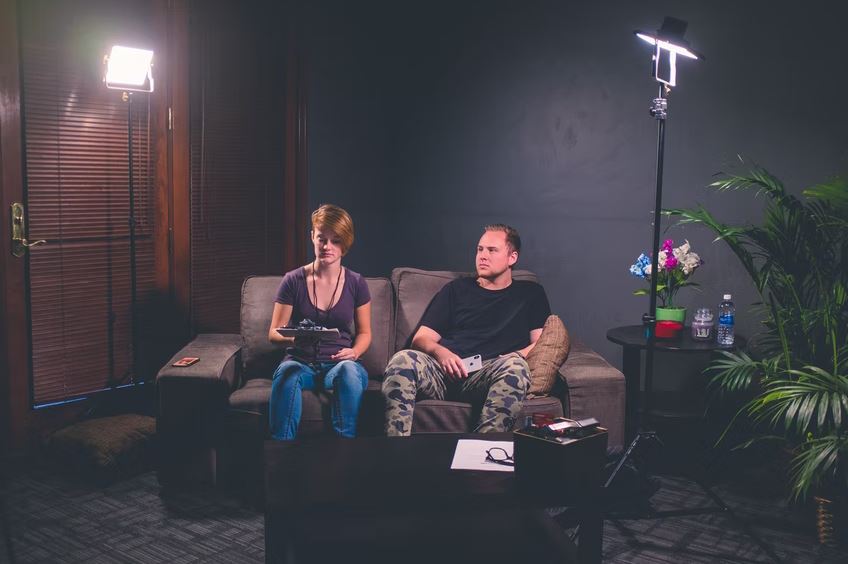 Why do you need to have spotlights all around the outer portions of your home?
When it comes to purchasing security cameras or security alarms, they are either costly or you need to dedicate time to research and find out which brand suits your requirements, considering the overall features of the security camera/alarm that you are planning to purchase and analyzing and coming to a conclusion on which brand provides the most bang for your buck. But when it comes to purchasing spotlights for your home, you do need to conduct research and do all the things that are mentioned above, yet you can finish it in less amount of time and effort.
There are so many reputed brands available in the market that manufacture quality spotlights at an affordable price range. And getting the best spotlights for your home won't be an issue. Just make sure that you purchase spotlights that produce brighter light beams and are equipped with powerful bulbs.
Since you are going to put them outside your home, you should look for these features very carefully.
Now that it's clear, let's get into the reasons you need to have spotlights around your home.
Let's see some of the reasons to have spotlights around your home…
5 Reasons You Need to Have Spotlights Around Your Home
1. It gives you a safer feeling and allows you to be aware of your surroundings
One of the key reasons you need to have spotlights around your home is that it provides safety for your home from wanna-be intruders. So please don't take the risk of overlooking this critical aspect.
When you have spotlights all around the outdoor space of your home, it indicates to the thieves that it is a risky business to get into the place. Apart from providing safety, when you light up the outside area of your home, it helps everybody to see their paths clearly and avoids accidental injuries. And also, illuminating your driveway, lawn area, entrance steps of your home, staircase and adjoining areas will be beneficial for you in many ways.
Check also: What are the Differences between Spotlights and Flashlights? A Detailed Overview
2. It can be a great gathering place
When you light up the surrounding areas of your home with powerful spotlights, it can serve as a great place for outdoor entertainment and get-togethers. It will be difficult to arrange outdoor get-togethers and parties with friends and family members if you only depend on natural lighting. Those fantastic events have to come to an earlier ending when the natural light runs out. When you set up your home's surrounding area with spotlights, it'll serve two purposes.
One, it'll be security lighting and two, it'll also be accent lighting. The overall ambiance of the gathering area will be amplified and the lights provide a glow that gets you into party mode!
Warm lighting in the outdoor area of your home is inviting and encouraging for everybody to feel comfortable and enjoy the whole occasion.
3. Improves the overall security of your home
When you want to protect your home from Burglaries, security lighting plays a critical role. This is a major concern for all homeowners, so there is no compromise here. A well-lit outdoor area prevents thieves from entering your home premise.
There is no doubt that thieves will do their homework before attempting a break-in. So installing spotlights with on and off-timers can be ideal.
Spotlights with a timer allow you to turn them on and off whenever you want and it is very difficult for an outsider to find out when you are away. In recent times, spotlights are also equipped with motion sensors, and if your budget permits, you can also install such lighting equipment to increase your home's security two times higher.
4. It increases your home's property value
If you install spotlights in the exterior area of your home, you are actually investing in increasing the overall value of your home. Outdoor lighting is a key feature, not many homes will have, so if ever you want to sell your home, then you can be sure that it will be sold at a much higher price.
In addition to that, if you insure your home, you don't have to pay a much bigger premium every month as it reduces the chances of break-ins. So many home insurance companies will happily provide discounts and lesser premium rates for homeowners who install spotlights to increase the overall security of their homes.
You can ultimately save your investment for spotlights through insurance premium discounts!
Check also: Different Types of Spotlights – Overview & FAQ
5. Spotlights usually lost longer
You don't have to worry that you might be incurring a large electricity bill when you install spotlights as your security lighting around the exterior of your home. Most fixable spotlights will take in lower voltage than most other security lighting equipment, resulting in considerable money saving for you every single month. Also, spotlights don't produce much heat which allows it to save energy significantly.
Because the spotlights don't omit much heat, you are reducing the chances of major fire accidents.
Spotlights are able to last for a longer lifespan and hence, you don't have to change them often. Apart from improving your home's security, installing spotlights as security lights give you more functional value. It definitely impacts your life super positively in multiple ways.
Conclusion
There are many aspects of using spotlights as your home's security lighting. Our detailed guide would have provided you with a clear roadmap of the reasons for installing spotlights as the security lighting for your home and why you need to do that. Although there are so many benefits you can avail yourself of when you install spotlights as your home's security lighting, it is highly important to keep your needs and budget in mind before you go all in on purchasing a particular model. Hence, it is an important thing that every house should have to avoid burglary.
Want to include your thoughts about this guide? Put them in the comments section below!
FAQs about spotlights
1. What are spotlights?
Spotlights are lighting equipment that produces narrower light beams. They are mostly used for focusing on a particular object. Since they produce narrower light beams, their light coverage range is much higher.
2. Where should you position your spotlights as security lighting for your home?
If you are planning to set up your spotlights as security lighting for your home, it is critical to determine the location in which you place them. You can fix a spotlight wherever you feel appropriate around your home, but if you have a map with you, the job becomes that much easier.
When you prepare a map, you will be able to analyze where are the spaces available in your home's surrounding area and whether those spaces cover the particular spot of the exterior of your home fully. This information will be super helpful in fixing each and every spotlight in the exact spot you want.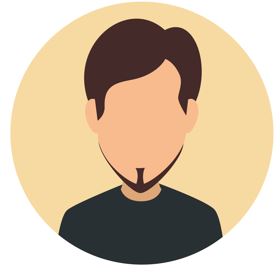 Karthick is a mobile & technology editor at mippin.com. He often tests and reviews the latest tech gadgets in the industry. He is writing for more than 10 years in the industry. He also graduated in Mechanical Engineering at PSG College of Technology, Coimbatore.