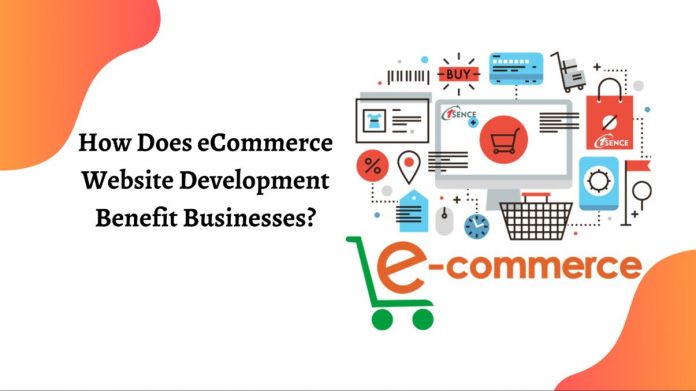 The way customers shop nowadays has undergone significant change due to technological improvements. Businesses always look to deliver the best customer service and stay ahead in the market.
When determining where to sell products online, many business owners select between selling on a marketplace or building their websites.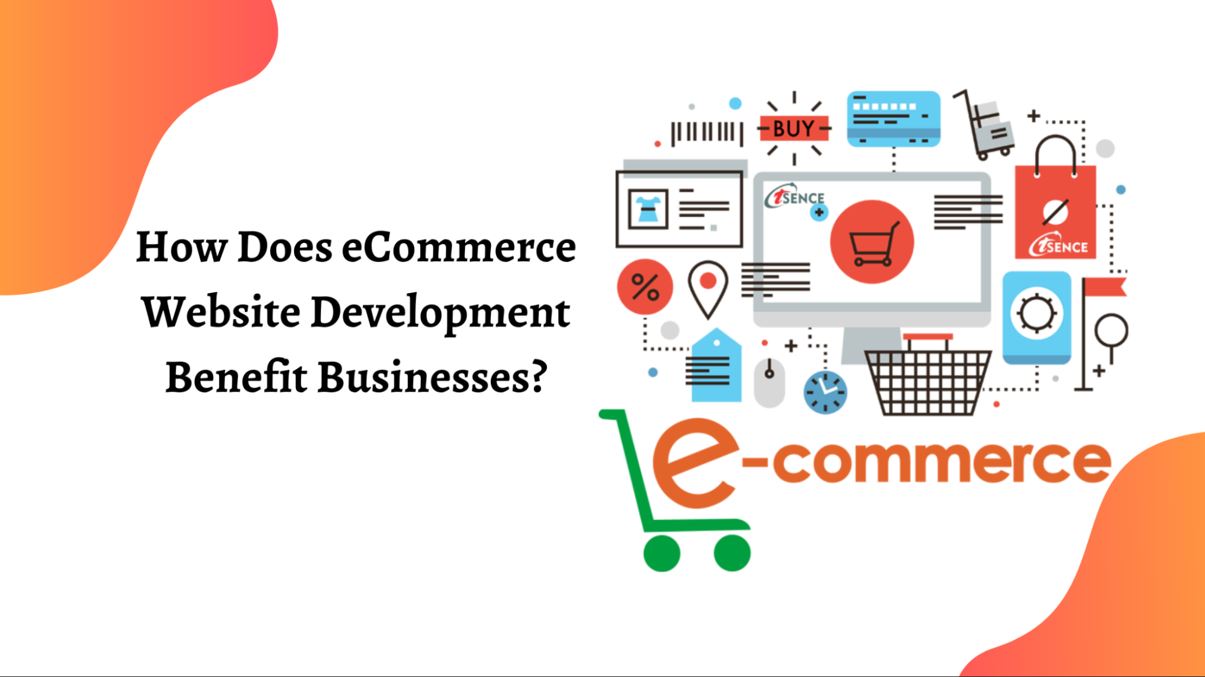 Of course, marketplaces such as Amazon, Etsy, eBay, etc., can be excellent sales channels for many businesses, but there are many constraints. For example, they charge high commissions, delays in payments, strict terms and conditions, etc.
Thus, having your engaging eCommerce website will eliminate these limitations and help you expand your customer base, reach, and increase ROI.
eCommerce growth is incredible, and it's not slowing down any time soon. As per reports published by Statista, retail e-commerce sales were $4.9 trillion in 2021 globally. It is projected to reach nearly $7.4 trillion by 2025.
eCommerce website development will help customers search for a particular product, browse, and buy seamlessly via various devices.
Creating an eCommerce website yourself with basic features is possible, but we suggest going to the best eCommerce website development company for better results.
This blog will discuss the benefits of developing an eCommerce website for your business.
So, let's get started.
9 Key Benefits of eCommerce Website Development
1. Better Control, Increased Revenues
The essential benefit of building an eCommerce website is that it enables you to sell your products directly to your consumers, eliminating intermediaries and raising your profit margins.
Numerous B2B businesses utilize distributors, marketplaces, or external sales teams. Although they are helpful, they can be extremely costly.
By eliminating these middlemen, you will have complete control over your products as well as the profits. eCommerce sites also give you authority over how your products are marketed and presented in the market.
2. Reach a Wider Audience
It is difficult for brick-and-mortar businesses to aid their services to a worldwide audience. eCommerce website development opens ample space for business leaders in this digital world.
An online presence helps you sell your products to global customers without geographical barriers.
3. Facilitate Sales Operations
Your sales team might need necessary customer input, depending on your business. For instance, customers might require determining material types, product formats, measurements, or other considerations.
A well-developed eCommerce website can facilitate this process for your customers and sales team.
The automation lets you get data about users' likes, most viewed products or pages, most searched items, etc. After analyzing these data, businesses can deliver personalized products to a specific user or group.
You can take the assistance of the top eCommerce website development services provider to create an easy-to-use and interactive eCommerce site.
4. Automatize Product Catalog For Your Consumers
An eCommerce site provides an automatic product catalog for your customers to browse. By providing a search facility, you let your customer find products that fulfill their requirements.
It will assist you in saving time for your sales teams and making the sales procedure more effective. Product filtering is crucial if you have many products with lots of specifications.
It assists your consumers in determining the products that will meet their requirements without needing your sales team to comprehend the specifics of every product. This also allows customers to look for their preferred options in their own time and control the procedures.
5. Fulfill the Requirements of the Customer
An eCommerce website development assures you of an engaging, unique, and intuitive website that will suit all the necessities and expectations of your customers. For every business, there is nothing more beneficial than a happy customer.
6. Costs Comparatively Less Than An Offline Business
Creating an eCommerce website is inexpensive compared to starting a brick-and-mortar retail business. Setting up an eCommerce website has almost zero overhead expenses.
The sales function can be automated online, saving you money, human resources, and other business expenses such as utilities, rent, and promotional banners.
You can use that saved money for digital marketing, ads, and adding more features to your website for scalability as your company expands.
7. Run Your Business From Anywhere
You can draw new customers from any part of the world and operate your business anywhere if you have the internet. Moreover, you can easily track your customer activity and site traffic and gather product promotion data.
This data can be utilized for future product sales. Employing these users' data, you can make adjustments to increase sales, consumer engagement, and much more. You can review data analytics from the convenience of your own home when you have an eCommerce website.
8. Get User-Friendly Features
You can add features such as a shopping cart, calculator, language, currency support, etc., with the help of a professional eCommerce developer. Furthermore, you can also integrate a payment gateway and shipping options to ensure that consumers receive their orders securely.
9. Advantageous To Any Business
Experienced and skilled eCommerce developers can build robust eCommerce websites with dependability, flexibility, and scalability. They will deliver end-to-end services from design to development to support. You can hire website developers, regardless of the type of business, products, or services you deliver.
Wrapping Up
Customers have shifted to the internet for their requirements as they can order whatever they need from their offices or homes. Regardless of your business category, an eCommerce website development company will focus on the essential functions of your business by employing the best of its skills.
A leading eCommerce solutions provider offers services for a successful online store. You will get various services like website development, web design, and digital marketing. You can expand your reach to a large audience and enhance goal conversions.
These eCommerce web developers make your website appealing, user-friendly, and fully operational. However, you should check developers' experience, visit the website, ask for portfolios, and see ratings before finalizing your eCommerce solution partner.