Introduction
The growth and innovations in technology have revolutionized the way we make payments. Today, nobody likes to carry cash all the time, so they have started using internet-based platforms and mobile money solutions as alternative payment methods. With this, electronic payments have become a significant part of our lives.
According to Statista, the projected transaction value of electronic payments is expected to reach a total amount of US$ 15.75 trillion by 2027. This suggests that electronic payments are not going to stop being an essential part of our daily lives.
What are Electronic Payments?
E-payments, also known as electronic payments, are a digital way of sending and receiving money. You can make payments at any time and to anyone you want.  These payments are mainly used as an alternative to cash payments. There are various electronic payment methods available that can be used according to your requirements.
The payments that qualify for electronic payments may include credit and debit cards, UPI payments, net banking, mobile banking, digital wallets, and so on. The basic requirements for any online payment are a bank account, the internet, and a device that supports the internet. With this, you can buy any product or service and make payments for the same.
The Benefits of Electronic Payments
Electronic payments are becoming as important as petrol in a car.  Your customers can benefit in many ways from electronic payments. But for your convenience, the ten essential ways electronic payments can benefit your business are discussed as under:
Saves Time
The most fascinating feature of electronic payments is their contactless nature. This makes digital payments the fastest mode of funds transfer with minimum effort. And with the advent of digital wallet solutions, businesses can receive payments at a faster pace and keep their customers happy and content.
More Convenient
Electronic payments give customers a payment experience that is more convenient for them, as they can purchase things on credit and pay for them later with the help of the "Pay Later" facility. With this facility, you don't need to send endless reminders to your customers. But, you can automatically receive the pending amount after a particular time.
Low Risks
When your customer makes contactless payments, there is a negligible or no risk of their money getting stolen. The technology used for electronic payments is more secure than other modes of payment, which keeps the risks at bay.
Reduces Carbon Footprint
Electronic payments are made through various digital apps or websites, so the receipts can also be received in a digital format.  This reduces the usage of paper, which ultimately reduces carbon footprints.
No Extra Costs Involved
In an electronic payment, if you accept a chip and a pin, you won't be charged any additional fees while accepting the payments. Furthermore, there are so many packages for all business sizes according to their budgets and volume of transactions.
Offer Competitive Advantage
Following covid-19, the use of electronic payments has steadily increased. This means that any business without the digital payment option will lag behind. This will give you a competitive edge over your competitors.
Transparency
Maintaining transparency becomes important for businesses that accept payments online. By using electronic payments, users can easily get a record of their transactions online on their mobile or PC. It builds trust and credibility among the existing customers and helps attract more customers as well.
Contactless  Payments
The need for contactless payments has increased with digitalization and technological advances. Businesses can use POS ( point of sale) terminals for the contactless experience of payments.
For this, the customers need to keep their phones close to the terminals and their payment will be automatically deducted once they enter the PIN. Other contactless payment options are QR Scan, app-based payments, or one-time passwords (OTP).
Attracts more customers
It would be true to say that e-commerce sites have become shopping malls in digital form. People tend to pay online rather than in cash if the retailer accepts digital payment options. This makes them potential customers for your business.
Gen Z is more prone to electronic payments as they feel it to be more convenient and simpler. Thus, they are vital prospects for any business. If a business accepts online payments, there is a competitive advantage for them.
Varied options of payments
Electronic payments offer various options to make payments digitally. Generally, a business considers only certain types of credit cards, debit cards, checks, or cash. But with electronic payments, there is more flexibility in payments. There are various options for payments, such as debit cards, credit cards, e-wallets, cryptocurrencies, QR codes, payment links, net banking, mobile banking, and many more.
Conclusion
To summarise, the usage of electronic payments as a payment mode has been increasing. There are so many new electronic payment methods that keep coming into the market every now and then and benefit businesses.
However, one of the most effective payment methods is e-wallet payments, where you can use money just by adding it to your wallet. Businesses can benefit from e-wallet payment solutions by growing significantly and taking their business to new levels.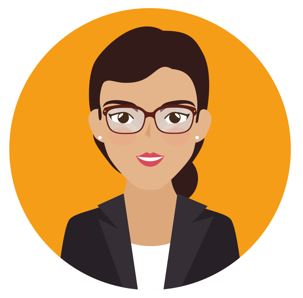 She graduated with a Bachelor of Arts (B.A.) and A.B.J. in Journalism from the University of Georgia. She has 13 years of experience in content writing. She writes about money, finance & science-related articles. Her articles have been featured in popular magazines like CNN, Vogue & ELLE.