Many of today's biggest enterprises have made the move to the cloud, as each one of them is eager to take advantage of the high degree of flexibility, scalability, and affordability that such a move offers.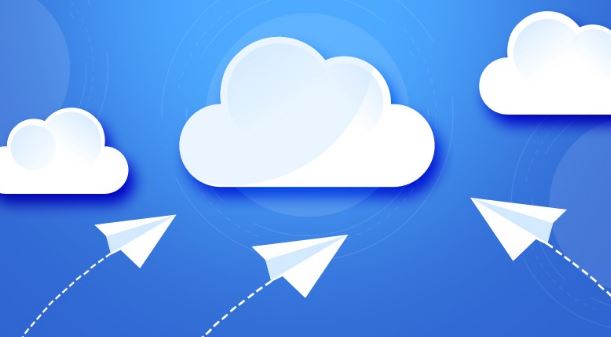 You may have looked at your own business needs and thought about following suit in order to reap those very same benefits. If so, then you as a business owner or leader must realize that migrating to the cloud isn't something to casually consider, much less charge headlong into. Just like any other huge business strategy shift, a cloud migration requires not only careful planning and exhaustive analysis, but also taking into account several major considerations.
These considerations are especially important because they can help you decide whether or not migrating to the cloud is something that would actually benefit your business, as well as allow you to mitigate potentially detrimental consequences in advance.
To help you in making your final decision, we've assembled a list of the most significant of these key considerations, and it's available for your perusal below.
Do you have the applications or resources necessary to integrate the data coming from both your on-premises and cloud-based services?
For example, let's presume that you have begun to move certain apps and services to the cloud, or you may have begun using several software created by different providers. You might have cloud digital asset management for your marketing department provided by one company, and other SaaS providers for your customer relationship management and enterprise resource planning.
Migrating to the cloud, whether it's a partial relocation or a complete move, can seriously impact the current way you do business. One of the more significant ways that it can do that is through how you gather, store, and interact with your data—the applications, files, and services that are necessary for your company's daily operations. For example, let's presume that you have begun to move certain apps and services to the cloud, or you may have begun using several software created by different providers. You might have one SaaS provider for your human resources services, and other providers for your customer relationship management and enterprise resource planning.
Logically, the files or data that applications generate may be stored in the very same cloud servers that they're running from. Because of their disparate and separate nature, your employees may find it difficult to access that data for their own use, or your in-house apps might not be able to exchange data with the apps in the cloud. This could result in costly production downtime or productivity loss.
Thankfully, enterprise-class solutions that facilitate the smooth integration of data from on-premises and cloud services do exist and are readily available today. These solutions are designed to remedy the data silo problems that cloud migration can cause, allowing said data to be accessed by your employees or your in-house apps wherever and whenever. They can also help secure the flow of data better between your disparate databases, using current security technologies and encryption to protect your files from hacking and interception attacks.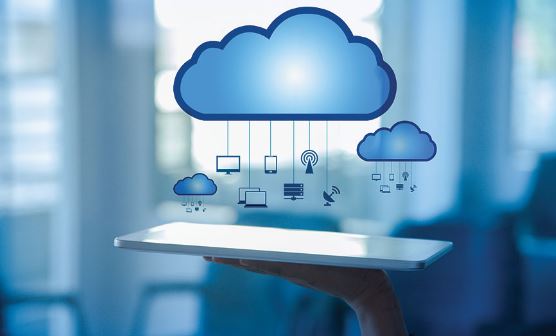 Does your chosen cloud platform support the way your current IT infrastructure is set up?
Another major consideration that you have to make before migrating to the cloud is whether or not your chosen cloud platform is actually compatible with the way your current IT infrastructure is set up. While the cloud industry has certainly had time to evolve, with many service providers popping up all over the place and competing with each other, there's still a very good chance that your target platform may not be able to provide the support you require.
Examples of these major inadequacies may include the platform not being compatible with your operating system, or lacking the resources necessary to improve how your migrated apps/services run originally. Finding out whether these limitations exist before committing to a contract can go a long way towards easing your cloud migration woes, as well as actually helping you find the right cloud service provider.
What kind of support does your chosen cloud service provide?
Cloud migration ostensibly means having your business-critical data and apps stored in an off-site server. As such, how smoothly your daily operations run—or if they're going to run at all—will depend heavily on that server is up and accessible as much as possible. Any breakdowns or downtime at the server's end will obviously result in your apps and data being inaccessible and as such cause costly service delays and customer transaction congestion on your end.
To that end, the owner of the cloud service you've chosen to migrate to should be able to provide adequate support in case of these outages. As a bare minimum, they should be able to give you the resources you need to continue your business operations, even in a limited capacity. Moreover, you should be able to get in touch with them easily, and their response to your call for assistance should be swift and decisive. The downtime itself should be resolved quickly as well.
Figure this out beforehand by interviewing some of your chosen cloud service provider's current customers. Ask about the times that they've had to ask for support, and how these generally went. Was the support team polite and accommodating to their requests? Did they work quickly and replied on demand, or were they prone to delays? You are also likely to find reviews about your chosen provider online, but take these with a grain of salt, as reviews can be massaged or even fabricated.
By doing this before signing a contract and going ahead with your cloud migration process, you can gauge whether or not your business will be taken care of should the unexpected happen.
See also: Top 5 Cloud Providers for Small Businesses
Does cloud migration present a clear risk to your IT infrastructure's evolutionary roadmap?
Another serious consideration that you have to keep in mind is whether or not there is any chance of your IT infrastructure's growth being limited or locked in due to cloud migration. This is due to the inherent fact that when you migrate your apps to a cloud server, you are ultimately relying not only on the service provider's ability to keep the servers up, but also the very technology in which they've based their own infrastructure on.
If, for example, they are known to stick to outdated legacy hardware for long periods of time, with every few upgrades in the foreseeable future, then you may find that opportunities for expanding or evolving your own infrastructure could be limited. You would have to ensure that the upgrades you're looking at will play nicely with your cloud service provider's equipment, and not cause any costly outages or downtimes due to incompatibilities.
Proper research and consultation is key to preventing a scenario like the above. You can also opt to pick two or even three cloud service providers as redundancies, in order to mitigate any risk. If one begins to misbehave or renege on their infrastructure roadmaps as they promised, then you can easily part ways with that provider, with little downtime or productivity loss on your end.
See also: How Can Cloud-Based Dental Software Streamline Operation?
Is cloud migration something that makes sense financially to your company?
Finally, you have to consider whether cloud migration actually works out better for you financially, or if you should instead invest in more in-house technology and infrastructure upgrades. To be clear, the fact that cloud services gives you the ability to scale up your infrastructure more affordably is one of its strongest points, one that businesses of all sizes could easily benefit from. However, it must be recognized that adopting the cloud also carries with it certain additional risks and costs that could outweigh those savings, such as the need for heavier data security solutions.
Investing in on-premises hardware and tech may cost more upfront, but some companies can easily pay that amount over a long period of time through installments or repayment facilities. This makes the financial burden that much lighter to bear while allowing the company to benefit from the security and stability of having its infrastructure on-site. Weigh the value proposition of each approach carefully, as the wrong one could end up costing you more in the long run.
Cloud Migration Could Be The Key To Your Business' Success
With competitors popping up everywhere, businesses of all sizes and from all industries have to look at all the options available to them in order to move ahead of the pack. Migrating to the cloud is one of the more viable ones that they can choose from, especially since it has great potential in leveling the playing field when it comes to affordable scalability, reliability, and agility. However, those same businesses should ensure to take the above five considerations seriously before choosing to move to the cloud. She is a content writer & editor for more than 12 years. She usually writes about technology news, country news, arts & science, travel & automobiles. She used to test the product and write reviews for popular magazines.