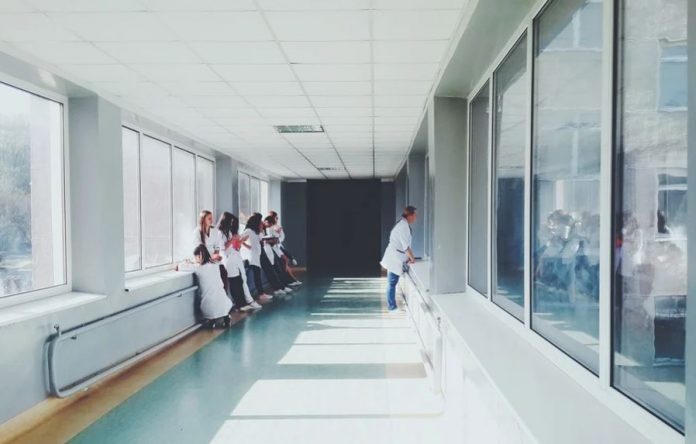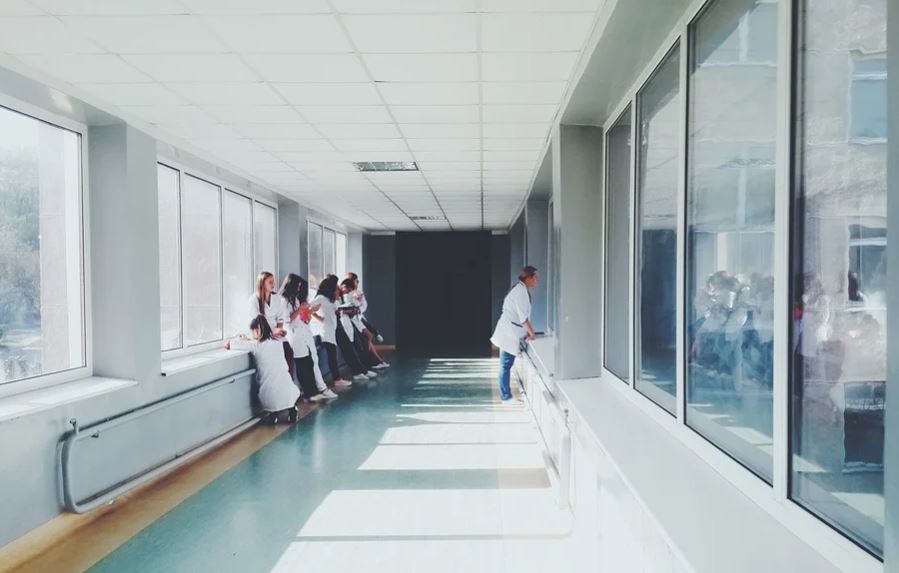 Nursing is a career that gives you a lot back. Of course, it is a highly demanding role, but the satisfaction you get from helping patients recover from injury and illness pales compared to the long shifts you may have found yourself working of late. Of course, shiftwork and hands-on patient care can take their toll on you, and you can get to a point where you want more and where you want to be more than a nurse.
It is natural to want to progress and get better within your career, and when you decide that you want more, it is time to start thinking about exactly what else you want and why, but before you get to that, you need to think about what you are doing now.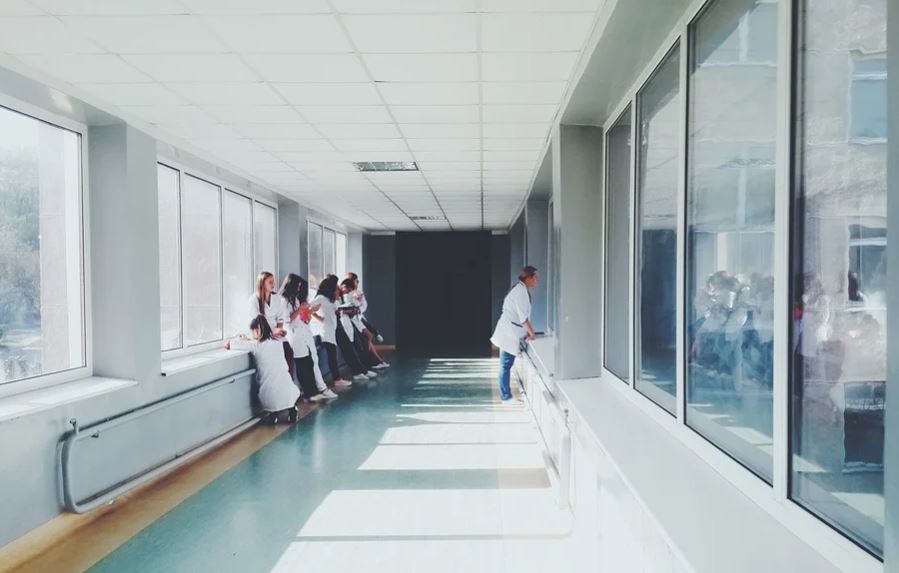 Evaluating Where You Are At
So, where are you currently at? Do you enjoy your hands-on nursing job, or would you like to take up a more hands-off leadership role? You cannot move forward until you establish where you are at, making this step a high priority. Looking at what is working and what is not will help you move in the right direction.
You could start by looking at a typical day at work and then go from there. Do you enjoy what you do in your day-to-day role, or are you just going through the motions? When you can establish just what you enjoy and why you can start thinking about future roles.
Why You Need to Change and Push Yourself
It is very natural to want to progress and push yourself, and if you did not want to, then you would realistically be in a job that you did not enjoy, and this is not what you want. You have a lot to offer the healthcare and nursing industry, and to ensure that you give your best, you need to be pushing yourself, changing, and evolving wherever possible. When you are open to change, then you are open to new opportunities, and all that is left to do is decide what new opportunities or roles you want to pursue.
Deciding Where You See Yourself
So, exactly where would you like to be? Do you see yourself in a leadership position, or do you perhaps see yourself as a family nurse practitioner? Ideally, you would establish where you want to be within the next 3-5 years and then work backward from here. Once you have established where you want to be and where you see yourself, then you can start thinking about how to get there. Getting a masters will help you elevate yourself above other candidates and realistically may be necessary to get the role you desire.
Your Attributes and Skills
Within your career as a nurse, you will have gained a lot of skills, and you will also have attributes that can be used within a new role. Establishing your skills and attributes and then enhancing them will help you push forwards and help you land a new role. Your skills and attributes are unique to you, and if you can spend some time improving them, then you will find them beneficial.
Why a Master's is Beneficial and Necessary
Getting a masters will allow you to pursue specific roles and jobs which you might not otherwise be able to apply for. It is beneficial that you get a specialist education if you are going for a specialist job or role. What you will learn within your masters will prepare you for your job and for the future that lies ahead. A masters is necessary for standing out from the competition you will inevitably come across, and it is necessary for taking your career to the next level.
Without this important boost to your resume, you may find that you will be stagnant. Being stagnant within any industry is no good, but it is especially detrimental in the healthcare and nursing industry, always evolving, changing, and improving. If you stand still, you will get overtaken by other colleagues that are younger and more qualified than you. If you want to remain competitive, then a masters is both necessary and highly beneficial.
Picking a Place to Study
When it comes to getting the right educational establishment, there are lots of things you will want to consider. From the experience and specialism of the establishment to the study opportunities they provide. For example, some universities and establishments only offer campus-based learning, which is not ideal for you if you are wanting to carry on working while learning. Finding and choosing the right place to study requires you to do some background research. Look at what other students have been saying and look at the experiences they have been having. As well as looking at recommendations and reviews, you also need to look at their history. For example, if they offer specialized master's degrees, then they will be more beneficial than an establishment that just offers run-of-the-mill standard degrees, maters, and postgraduates.
Studying Exclusively Online
It is highly beneficial to your lifestyle and to your studies if you can study exclusively online. When you study online, you get the chance to create a harmonious balance between work, life, and study, which is easier to establish and maintain when studying online than studying offline at a more traditional campus. Of course, not all online providers or programs are the same, and so you must do your research to establish what programs are suitable for you and why. For example, if you want to study to become a family nurse practitioner, then you will be looking for online FNP programs that are suitable for you and your requirements as opposed to programs that are tailored to other roles and positions. When you study online, you get the opportunity to control your time, and this is a major benefit that makes it a preferable choice over a physical campus.
Making Studying Remotely Work for You
Even if you have studied online and remotely before, things may have changed, and even your circumstances may now be different to they were before. To make studying remotely work for you then you will need to be efficient and organized. You will have to learn how to balance your time to ensure that you get the most out of every hour you have. At first, it can be a little bit of an uphill struggle, but after a few weeks of studying online and remotely, you will get into the swing of things, and you will find a routine that suits you, your family, and your lifestyle.
To make remote and online studying even more enjoyable, it would be ideal if you have a separate area to study from. Trying to work at the kitchen table or in the living room can leave you feeling frustrated and can cause unnecessary and unwanted tensions amongst others within your house, so where you can create a separate work and study area within your home, even if this is only separated off by a room divider you will see the benefits.
Getting a Healthy Balance Between Studying and Working
When you are not attending a physical campus, it can be hard to switch off from your learning, and it can be hard to get a healthy and manageable balance. Establishing a balance will allow you to enjoy your time at home, whether you are studying or relaxing. To get a healthy balance, you will need to be organized, and one of the ways you can get organized is by creating a timetable that everyone within your home can benefit from. Within your timetable, you need to block off time for work, rest, and play.
If you do not block off segments within each day, then you will find clashes happening, and you will find that you will struggle to get everything done that needs doing. Prioritizing jobs, work, and family life and putting it all together on one timetable will ensure that you get everything done.
Finishing Studying and Looking at New Jobs and Opportunities
When your studies are complete, you are entitled to have a short rest but do not take too long off as you now need to start looking for a job and opportunities to take advantage of. When it comes to finding suitable jobs and roles, you need to utilize online job sites, and you may even need to register with specialist agencies. You have put in so much hard work so far that it would be a shame to waste it and not apply your newfound knowledge to a relevant position.
When you are looking at opportunities, it can be tempting to look at the opportunities that are closest to your home. In an ideal world, you would land a job just a short journey away from your home, but this may not happen at first. To begin with, you need to secure the position, and then from here, once you have the experience under your belt, you can work on the locality of a job.
Your Experience Counts
When you are going for a new role, the experience you have or have held in previous nursing roles and positions is highly relevant, and it is vital that you discuss your experiences when you get the opportunity. A lot of employers are after nursing professionals who have a good depth of experience, so do not be afraid to talk about what you have been through, even if you feel it might not be recent enough to be relevant.
When talking about your experience, it is essential that your resume matches what you are talking about. If there are any discrepancies between your account, your work history, and your resume, then your credibility and authenticity may be thrown into doubt. Getting your resume up to date so that it highlights your experience, expertise, and knowledge is essential. You can undertake the role of enhancing your resume yourself, or if you feel your time would be better spent finding jobs, you could hire a professional resume writer who would be able to turn around your resume in just a few days.
Selling Yourself – But Not Literally
Roles within nursing and within the healthcare industry are highly competitive, and to ensure that you get a position or role that you want, you must learn to sell yourself, even if this is not something that comes completely natural to you. You are your best salesperson, and because of this, you must work on boosting your self-confidence, alertness, and your assertiveness. Try and anticipate what questions you will be asked and try and put together some mock questions and answers. Doing this may be strange at first, but after a few attempts, you will see that the practice improves how you speak and what you say.
Securing a New Job and Settling In
Once you have found a job that you really want, and you have got through the interview stage, it is now time to secure your new role and settle into your new responsibilities. It can be very testing when starting a new job, especially if you are in a new area away from your home. To secure your job, you must try not to take too much on at once. You must focus on completing your job and the roles it encompasses as thoroughly as possible.
Focusing on completing tasks as well as possible will ensure that you enjoy and thrive within your new position. When it comes to settling into your new job and workplace, it is important to be social. Do not form associations or cliques with other colleagues; instead, try and focus on being polite, friendly, and sociable with work colleagues. Within the first few months of your role, you will most likely find things a little more difficult than you had anticipated, but after this uphill struggle, everything else will be much more smooth sailing.