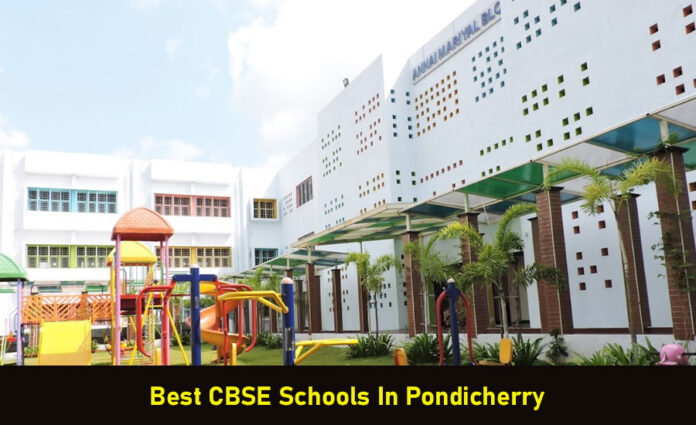 Central Board of Secondary Education, also known as "CBSE", is an educational board at the national level. It is well recognized for its common curriculum based on the National Curriculum Framework throughout its 26,000 institutes in India and abroad, providing high-quality education and overall progress of a student. It was founded in 1929 to provide quality education to the children of Central Government Employees. CBSE is managed and controlled by the Central Government while it is affiliated with all schools in Union territory Delhi, Andaman & Nicobar Islands, Kendra Vidyalas (KVs), Central Tibetan School (CTS), Jawahar Navodaya Vidyalayas (JNVs) and some schools in foreign countries.
Top 10 Best CBSE Schools In Pondicherry
Pondicherry, which is a beautiful coastal Union territory located in the southeastern part of India, is known for its top-notch level of education apart from its rich cultural heritage and serene landscapes.
CBSE is a vital backbone of education in India, which deals with the overall development of a student. Let us take a quick view of leading CBSE schools in Pondicherry:
1. Achariya Bala Siksha Mandir:
This is one of the most reputed CBSE schools in Pondicherry. It has an excellent track record of giving a holistic experience to the student, from academics to extracurricular and co-curricular activities. It has won the most prestigious "The High Performing School Award" with a seven-star rating by the CED Global Foundation. This CBSE school has a lush green campus spread over 5 acres of land. It is equipped with a hostel, canteen, library, and many more such facilities. Their motto is "Change-Evolve and transcend" to help students excel within their abilities.
2. Aditya Vidyashram Residential School: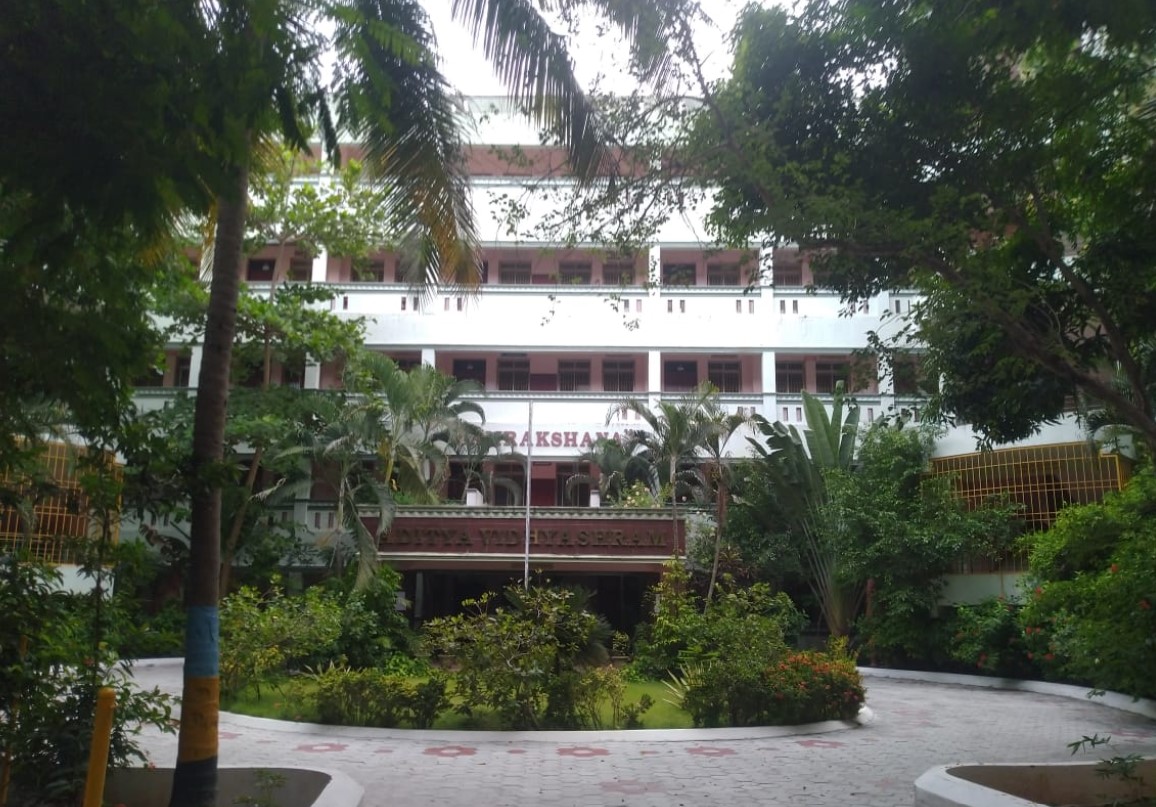 The school nurtures students' academic interests while teaching them basic disciplines of life, like respecting mother nature. Aditya Vidyashram has an excellent teaching record and fosters state toppers in competitive exams like NEET. This school allows students to fulfill their scientific curiosity by participating in Programmes like the Young Scientist Programme by ISRO. And it is no less in sports background, given it has won 8 gold medals in the Inter-school JUDO championship. The school is NABET certified.
3. Amalorpavam Lourds Academy: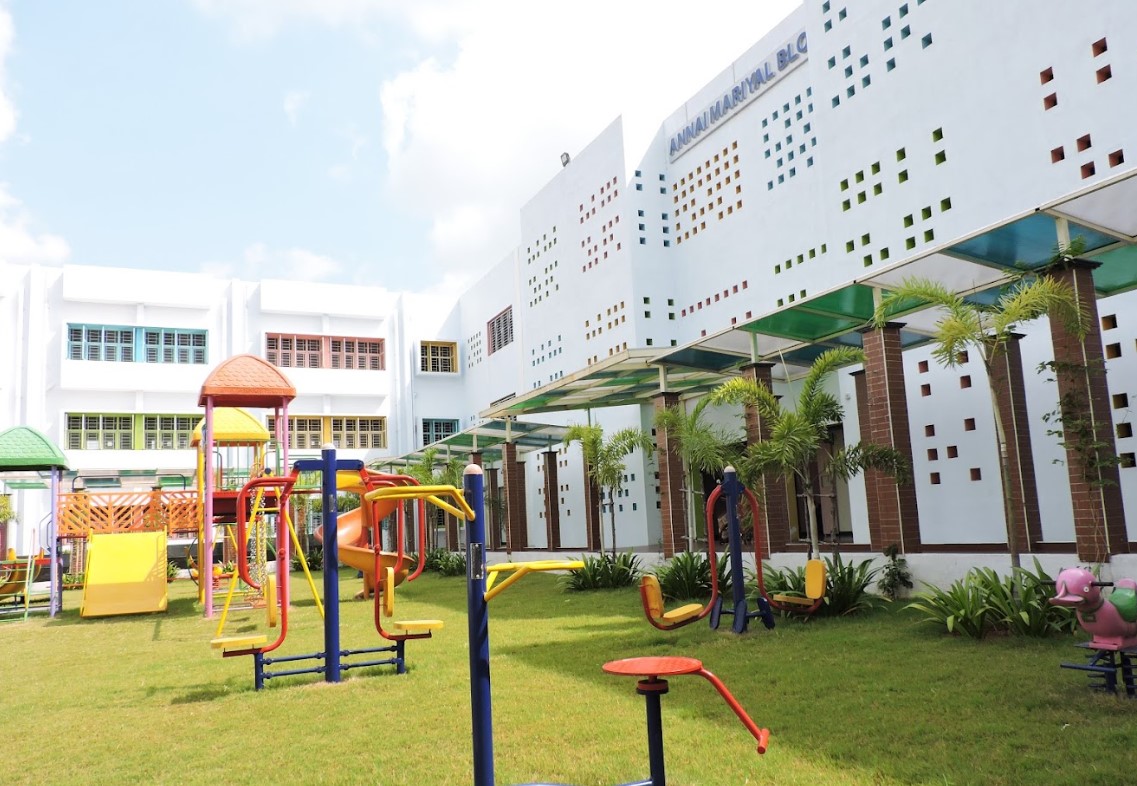 Amalorpavam Lourds is an institute we can call a school made for kids of the 21st century. It has all modern amenities, from a smart classroom to a learner-centric curriculum. The academy has unparalleled Infrastructure and several achievements in academia, such as state-level winners in the FIT India quiz competition by the Ministry of Youth and Sports, Government of India.
Along with an admirable academic record, the school has attained awards of high standing in social affairs, like the Swachh Vidyalaya Puraskar- 22 and 3rd National Water Award22, in the "Best School" category.
4. Kendriya Vidyalaya No.1, JIPMER Campus, Puducherry:
This is one of the blocks in the chain of Central Government schools, wherein there are a total of 1253 Kendriya Vidyalayas. What makes this campus stand out is its enthusiastic participation in various national and global competitions like the Guinness World Record event for "World's largest Bharatnatyam Dance". It also has helped students cultivate a creative aspect of learning by participating in and winning a state-level painting competition organized by the Tourism Dept. of the Government of Pondicherry. KV is a well-known name for excellent education standards, and this institute is an inspiring model for the same.
See also: 4 Trends That Help Parents Save on Back-to-School 
5. Jawahar Navodaya Vidyalaya, Pandakkal, Mahe:
Jawahar Navodata Vidyalaya is an autonomous body under the Government of India. It represents an impeccable education standard for the all-round development of students from arts to science. The school uplifts the students to match pace with the needs of developing nations. Its exquisite teaching methods can be determined by the fact that one of the faculty from Jawahar Navodaya Vidyalaya received a Fulbright Distinguished Award in the field of teaching. Needless to say, it is one of the great options to pursue primary and secondary education.
6. Amrita Vidyalayam, Marie Oulgaret: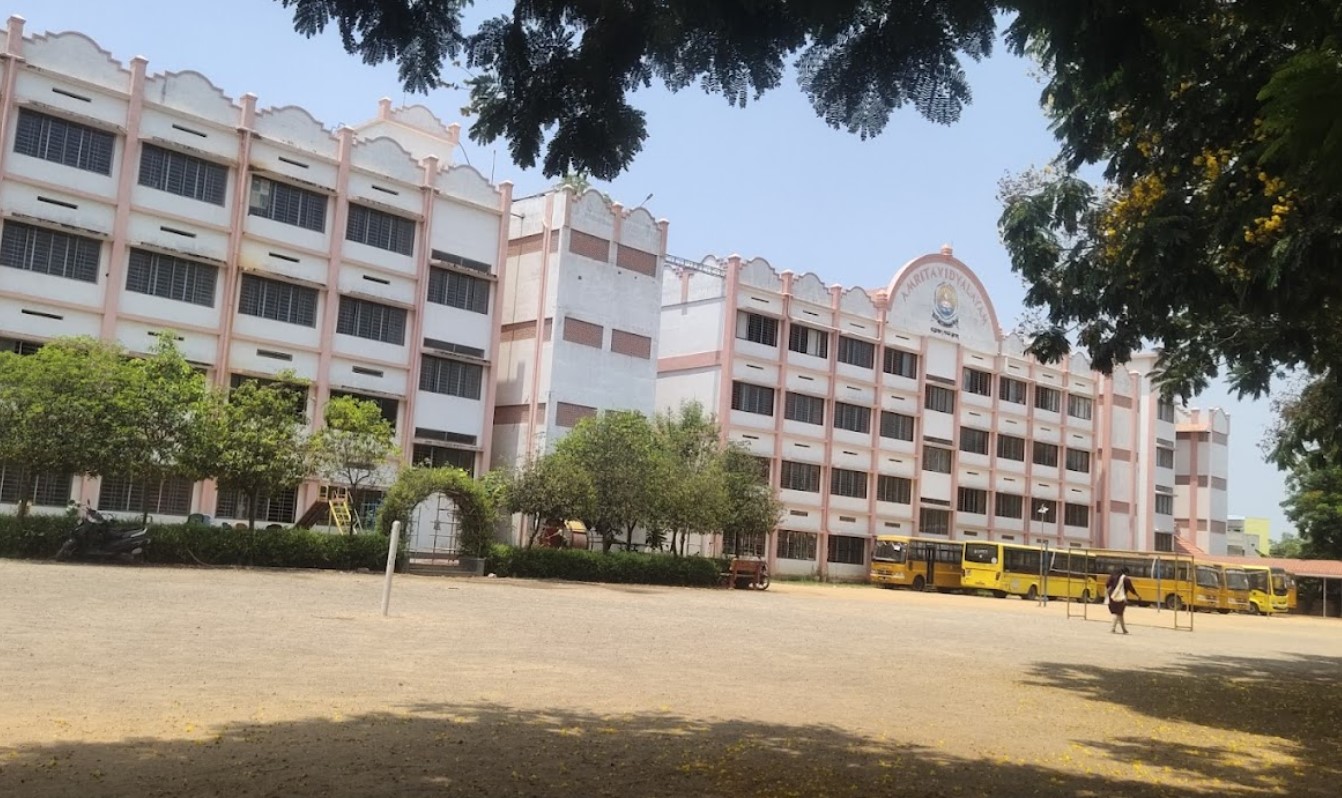 Amrita Vidyalayam helps students gain knowledge not just for the purpose of living but for life. They integrate spirituality with knowledge in order for students to attain a better living standard, have control over their lives and inculcate a deep understanding of themselves and their surroundings while attaining emotional balance. The intelligence and reasoning abilities of students are augmented through interactive teaching, language proficiency, integrated projects, and participation in science seminars, Olympiads, as well as coaching programs.
7. Billabong High International School:
This school is best for young kids as it helps them inculcate essential values and become an all-rounder. It also gives them a safe and open environment to be future leaders and profound artists to bring change to the Global community. The developing values of this school and its participation in sports and other competitions are commendable. Moreover, the school's modern Infrastructure and well-equipped surroundings gives it an edge over others.
8. PETIT SEMINAIRE CBSE SCHOOL, Century:
Petit Seminaire CBSE School was founded in the 18th century. It is known for its rich history of academic excellence, strong academic programs, and nurturing students with a safe and supportive learning environment. The school helps students to develop character and instills a positive attitude.
See also: Benefiting from Reporting Analytics
9. Century Academy CBSE School:
Century Academy is a new school under the CBSE domain. However, it falls under rural grounds. The academy imparts high educational knowledge to the students and boosts their confidence by imparting moral and cultural values. The school has a well-qualified and experienced faculty with facilities such as state-of-the-art classrooms, laboratories, and sports facilities. Century Academy also offers a wide range of extracurricular activities, such as sports, music, dance, and drama.
10. Amrita Vidyalayam, Mūlakkulam:
This school offers students ways to become smarter and better at logical thinking by allowing them to learn in fun ways. Lucrative methods of teaching improve the language skills of students. The school enables students to work on projects together, attend science events, and participate in competitions, as well as extra assistance through coaching programs. Amrita Vidyalayam not only teaches students things they need to get by in life; instead, it helps students understand life itself.
Conclusion:
The top schools in Pondicherry stand as beacons of educational excellence and holistic development in this culturally rich union territory. Each of these institutions has its unique identity and ethos, providing parents and students with a diverse array of choices to suit their educational preferences.
From the time-honored institutions like Petit Seminaire, which have been nurturing young minds for centuries, to the more contemporary schools like Achariya Bala Shiksha Mandir, which embrace innovative teaching methodologies, Pondicherry's educational landscape offers a blend of tradition and modernity. While academic rigor is a common thread among these schools, their commitment goes beyond just grades. Pondicherry's educational heritage is a testament to its commitment to shaping a brighter future through the power of education.
FAQs
How can I choose the best CBSE school in Pondicherry for my child?
The major factors to consider are academics, curriculum, location, and cost when choosing a CBSE school in Pondicherry. Visiting in person to meet teachers and checking school campuses would be an add-on to selecting the best CBSE school.
What are the benefits of sending my child to a CBSE school in Pondicherry?
CBSE schools offer high-quality, globally recognized education, extracurriculars, and sports which is the best perk than other boards. They are affordable and accessible in Pondicherry.
What is the most important thing to look for in a CBSE school in Pondicherry?
Like every child has his/her own potential, you should seek a CBSE school that is a good fit for your child's needs and interests. Research and match academics, curriculum, extracurriculars, and school culture with your child's potential, and then select the best one.
What are the admission criteria for CBSE schools in Pondicherry?
Different CBSE schools may have different admission criteria, but most require an entrance exam and academic qualifications. Some schools give preference to certain backgrounds or siblings.