In the UK, most of us will end up having to help our parents out as their get into their autumn years. As loathe as they might be to admit it, there will come a point where they're not able to do the small everyday tasks that they once did. And it's the job of the children to step in to fill the gap. By pitching in just a little bit, you'll help to ease the burden and make a marked difference to your parent's quality of life.
At least to begin with, it's important that you make your contributions subtle. You don't, after all, want to cause a fuss and give them the impression that you consider them no longer capable of doing these things for themselves. Identify a few simple contributions you might make, and then see how well it goes down. As well as making a practical difference, you'll also have an excuse to pay a visit.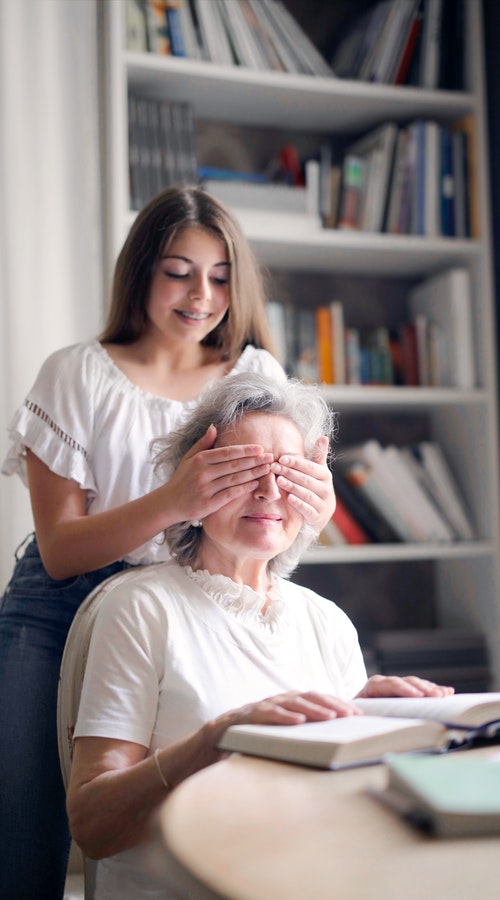 Tidy the House
If you're naturally a tidy person, then it can be demoralising to see your parent's home begin to deteriorate as they begin to lack the energy to keep on top of the mess, especially if you've grown up in that house and have a lot of memories there. If you're starting to see signs of this, then volunteer your services as part of a big clear-out. Get rid of all the clutter they no longer need, and take it down to the local charity shop. Having done so, you'll make life easier and less stressful for your parents, if they can find things more easily and don't have years of build up in there then it will really benefit them in the long run.
Buy New Clothes
A wardrobe revamp can provide some much-needed novelty to the life of someone who might not be inclined to go shopping anymore. If you've just been through a clear-out, then refreshing the wardrobe might be exactly what's called for. A stylish pair of women's trousers might be just what your mother's looking for! You don't even have to leave the house anymore, you an have everything delivered to you and it's so much easier. 
Play the Chauffer
Over the years, you were probably one of the main beneficiaries of your parent's car-driving abilities. Now, it's time to return the favour. If your parents need a trip to the shops, or to the train station, or to the airport, then now's the time to offer your services. Spending time in the car together can also be a good time to catch up, the distraction of being out and about usually means people will be more willing to open up about any problems they could be having, which can be even more important if you have stubborn parents who feel like they don't want to burden you with their issues, even though you'd be more than willing to help. 
Look after the Pets
After their children have moved out of the house, your parents may well seek to make up for lost time by booking as many holidays as possible. While they're away, they may need a volunteer to look after the household pets. By putting yourself forward for the job, you'll save them the trouble of asking. Staying at they house can be a good way of making sure the property still looks lived in as well, which can put off any unsavoury characters checking out the house.
Helping in the Garden
Gardening is a great way to care for your mental health while remaining physical active. It'll expose you to the sunshine, and provide a chance to be surrounded by greenery, which has a proven positive effect on the brain. As such, you won't want to take over the gardening duties completely. On the other hand, dealing with those physically exhausting activities, like tree-surgery and lawn-mowing, is sure to be appreciated. Doing some gardening together can be a lovely way to spend some time together and the distraction of having something to do with your hands gives you a chance to talk about any more serious issues without it having to be awkward. She is a content writer & editor for more than 12 years. She usually writes about technology news, country news, arts & science, travel & automobiles. She used to test the product and write reviews for popular magazines.