Recreational parks are one of the public places where most people commonly go. They jog, walk, hang out, and do different sports activities at any time of the day. Considering that it's free, this is the closest thing you can get on getting ahold of a calming natural environment. The large space catering to different activities of people is the greatest challenge for landscape and urban planners, and architects on how they can make it more functional without compromising spaces.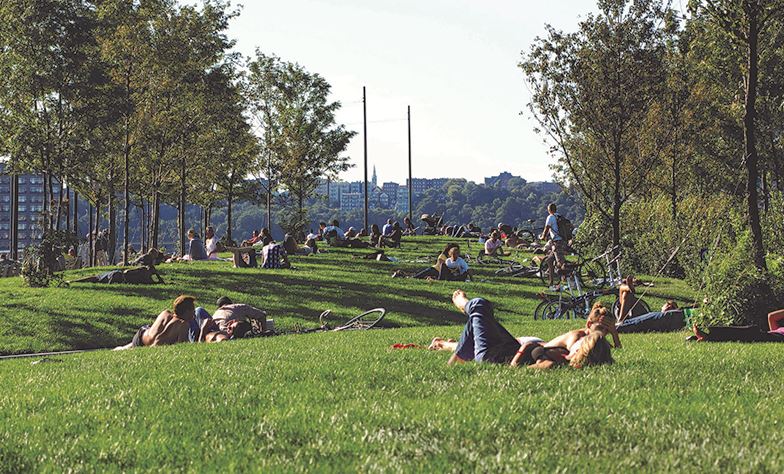 Make the public recreational park more inviting for people. Design outside of the box and in accordance to the users. A great recreational park design doesn't necessarily have to be expensive but effective and efficient. With these five helpful tips, you will have a broader idea on what to consider during the design process. Moreover, this is a big help in providing enjoyable leisure activities for people of different ages.
Make it a Go-To Place
Most parks these days are poorly maintained. Apart from the fact that few people choose to hang out in poorly maintained parks, it ends up to be a wasted space. Instead of catering to different activities, most people use it as parking and other dull activities. How will you make it more inviting for people to hang out in a public recreational park? Apart from being aesthetically pleasing, give them a reason to roam around the park enjoying what they see.
Cater to Different Types of People
What makes public recreational parks inviting is how it caters to different types and ages of people. Maximize the space for kids who want to play, teens who want to lounge, adults who want to read, and elderly who want a peaceful place to rest. As much as possible, design like there is no division among the people of different ages. Moreover, it would be best to consider people's furry friends too. Besides, walking with your best buddy is quite satisfying on a quiet afternoon.
Children are quite enthusiastic about seeing a place where they can play. Providing a playground is very helpful in promoting growth and gaining experience of basic socialization with the other kids. A playground is not just for the sake of leisure but it constitute to child's development too.
Teens these days are more involved in the products of technology such as smartphones and tablets. Provide a space that will divert their attention to socializing in person rather than virtual socialization.
With the busy life of adults, they are more engaged in walking or running in parks. These activities take their mind off things for a short while. Trails and resting places are highly beneficial for their ideal activities in public recreational parks.
The elderly are more likely to get tired easily. They prefer activities which are not too tiring, such as reading books and having a picnic. Moreover, their physical capacity should be highly prioritized in design. Make it more accessible that will make the facilities designated for them more enjoyable.
Illuminate with Cost-Efficient Lighting Design
Public recreational parks are open 24/7. To enjoy the perks and facilities they offer, what better way of maximizing its utilization that providing an effective lighting design at night. One of the fundamental lighting design considerations is the safety of the users. The visibility of public spaces and trails should be taken into consideration to prevent unwanted situations negatively affecting the image of the park.
Without compromising the electrical costs, there are a variety of Chinese solar street lighting manufacturers. They ensure quality and efficiency without compromise costs. Moreover, they generate light from the absorbed sunlight of the solar panels.
Utilize Natural Sun Shading Devices
More than just using trellises and pergolas in public spaces, one of the most effective sun shading devices are trees. Apart from the fact that they provide shade, they also provide effective ventilation. They absorb the warm air and convert it to fresh air. Large trees are highly suggested in public recreational parks because of the ambiance they build. People are best engaged in a natural environment once in a while which helps in inducing a relaxed and calmed mind.
Accessibility Feature
Disability should never be a barrier in accessing public spaces such as recreational parks. Allow these physically-challenged people to utilize the facilities of the park. Provide ramps and wider pathwalks for them to easily transport from one place to another. Know that not all disabilities are visible but make them feel welcome and not left out. The accessibility feature will give these people the exceptional leisure activities. Give them the time to enjoy and unwind.
Conclusion
Public recreational parks are the best leisure opportunity for people who have limited time, money, and resources but wants to have fun. It is a place where you can go alone or with a set of friends to enjoy and hang out. Considering that not all public recreational parks are fully functional, these tips are a great help in transforming existing parks. Moreover, this is a great help in bringing the community together.
She is a content writer & editor for more than 12 years. She usually writes about technology news, country news, arts & science, travel & automobiles. She used to test the product and write reviews for popular magazines.