The vacation rental property market can be exceptionally lucrative. Vacation rental properties, which are especially common in warm weather areas such as Scottsdale, Arizona, make it possible to profit from your property without losing any of the benefits of ownership.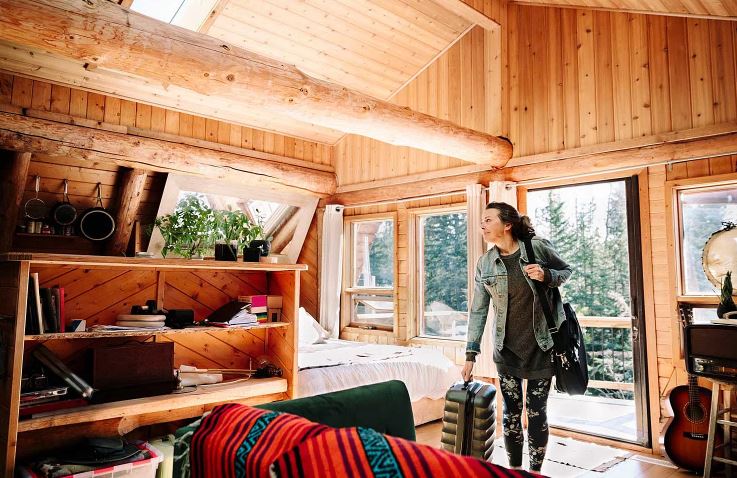 However, with ample competition—recent estimates indicate there are approximately 6,900 vacation rental properties in Scottsdale and 7,500 properties in nearby Phoenix—you'll need to take active measures to distinguish your property from the alternative options.
Fortunately, even if you have never been responsible for owning and managing a vacation rental property before, there are quite a few things you can easily increase the earning potential of the property and prepare it for your guests. By making the effort to make these crucial improvements in advance, you'll be in a position to maximize the return you earn from your initial investment.
1. Select a Property Management Company Specific to Your Area
Vacation property management companies can offer value to property owners in many different ways. Not only will these companies help with things such as marketing your property and keeping your property clean, but they will also be able to directly interact with your guests so you don't have to.
The best vacation rental property management companies—whether in the greater Scottsdale area or elsewhere else in the nation—will make sure that their approach to management is "all about the guests." These companies will offer countless guest-oriented services, ranging from basic communication to quantifying certain elements of the guest experience to everything in between. There'll be no need to worry about the nitty-gritty details of owning a property; your management team will take care of everything for you so you can "sit back and relax" with ease.
2. Stock your Home with Essentials
Vacation rental properties that are well-stocked with essentials will earn much higher ratings and will also be able to ask for notably higher rents. Amenities such as clean sheets, clean towels, and basic toiletries (such as shampoo) will help prepare your home for guests. But furthermore, additional essentials such as dishes, cooking basics (flour, salt, bread, etc.), and modern furniture will make your property even more attractive to potential renters. Think about the best vacation home you've ever experienced firsthand—that is exactly what you should be trying to emulate as a vacation property owner.
3. Offer Wi-Fi and Basic Streaming Services
In 2020, features such as Wi-Fi and basic streaming services (such as Netflix, Hulu, and others) have become practically essential. In Arizona, Wi-Fi services cost about $45-$50 for a typical vacation unit. Considering that some Arizona vacation properties can command $100 or more per night, this means that a single week of vacation renting can cover your Wi-Fi expenses for the entire year. Additionally, most streaming services cost about $10-$12 per month, which can be incorporated directly into the cost of renting the property (increasing rents by less than $1/day).
4. Give Your Home a Deep Cleaning
If your property has never been rented before, it is probably time to give it a deep cleaning. Cleanliness is one of the first things that people notice when they walk into a space and homes that are even a little bit dirty will be much more likely to experience negative reviews. During the deep cleaning, all surfaces—including your floors, windows, counters, and everything else—should be thoroughly cleaned. Rather than hiring cleaners on your own, ask your vacation property management team if they have any cleaning services available.
5. Remove Family Photos and Other Personal Items
While your family photos and other personal items might mean a lot to you, they should not be kept in a home that you plan on renting to strangers. These items, while valuable, can often make guests feel out of place or uncomfortable. Though you may like the photo in the living room of your family on a cruise, these items are probably best kept in your own home. Furthermore, while theft is a rare occurrence at most vacation properties, things that are extremely (nice dishware, heirlooms, jewelry, etc.) should also be removed.
6. Check for Potential Safety Hazards
As a vacation property owner, the last thing you will want to experience is a lawsuit. While vacation property management companies will frequently offer access to some sort of legal recourse, acting in advance to keep your property safe will still be a much better option. Basic safety things to check for include exposed sharp edges (or other uncovered hazards), hazardous carbon monoxide levels, consistently slippery surfaces (caused by leaks, etc.), unsafe outdoor stairs, and numerous others. Spending a small amount to make your home safer will cost significantly less than facing a lawsuit in the future.
7. Create a Reasonable Set of House Rules
Before anybody rents your vacation property, you should make sure that they are familiar with each of your house rules. Common things to address include whether pets are allowed, whether events (such as parties) are allowed, basic neighborhood rules, and rules that will help create a mutual sense of common courtesy. Setting other rules, such as whether smoking or additional guests are allowed, will also be necessary. To make your rulebook seem a little less "rigid", you should also incorporate general tips for the neighborhood and recommend nearby places to eat, drink, or enjoy.
8. Offer a Lock Box or Other Entry System
If there will not be a person available to receive your incoming guests, you will need to create a lockbox that your guests will be able to easily use and access. Be sure to give clear instructions about how the lockbox is used—entry difficulties are among the most common complaints of vacation property renters. In order to protect yourself from the risk of losing keys or having the property accessed by an unauthorized person, you should select a lockbox that can be easily reset on a regular basis.
Conclusion – Turning Your Property into a Vacation Rental
The best vacation rental properties are the ones that are carefully managed and taken care of by a reliable property management company. By choosing a trusted company and keeping these other useful tips in mind, you will be in a position to have a very positive property ownership experience. She is a content writer & editor for more than 12 years. She usually writes about technology news, country news, arts & science, travel & automobiles. She used to test the product and write reviews for popular magazines.