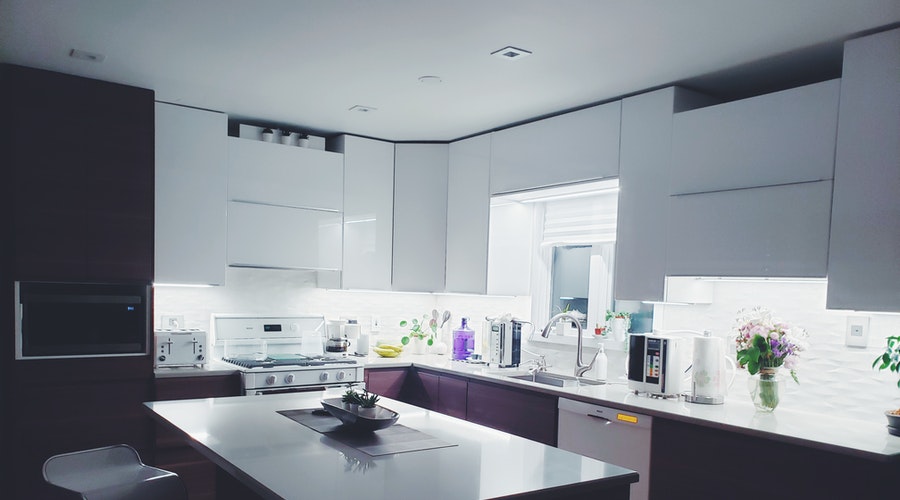 If you enjoy cooking but aren't blown away by your kitchen, making meals can easily become a chore. The kitchen is the heart of the home, so it makes sense to turn it into a room where you really enjoy spending your time, whether you're cooking dinner for yourself or your family, or just grabbing a coffee to wake you up in the morning. Thankfully, you don't have to rip out all your units and install a brand-new kitchen to breathe some fresh life into it. There are several small changes and upgrades you can make on a budget, and even when you're short on time, that will transform the room and make you love your kitchen more.
Let's see the kitchen upgrading ideas…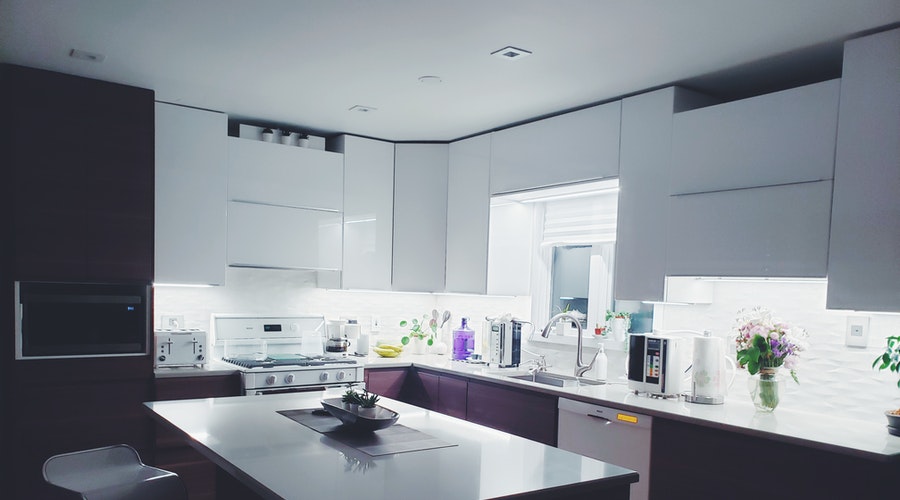 5 Simple Upgrades To Fall in Love with Your Kitchen
1. Cupboard Paint
If your cupboards are looking a little old and drab, the good news is that you don't have to have new ones fitted. Cupboard doors that have become discolored, stained, or scratched over time can bring the entire look and feel of your kitchen down, but you can easily transform them with a tin of cupboard paint. Go for a color that fits in well with the rest of your kitchen and that you really enjoy. You can choose from a glossy or matt finish depending on the look you are going for, or opt for chalky paint for that shabby chic feel.
2. A Coffee Machine
Investing in a coffee machine is a great way to add an instant upgrade to your kitchen. Your favorite coffee every morning at the touch of a button – yes, please! Pod coffee machines are an excellent addition to any kitchen since they are relatively inexpensive and really easy to operate; just make sure that the machine has enough water, add the pod that you want, press the button, and you've got quality coffee in your favorite mug. You can find pods from well-loved brands like Starbucks that are made to fit most Nespresso machines, so you can enjoy your favorite drink in your own kitchen.
3. Good Storage Options
If you need to sort through loads of clutter every time you want to use the kitchen, it's no surprise that you want to make a change. Kitchen tables and islands can easily become dumping grounds for all sorts of things, and if you don't have storage solutions in place for fresh veggies that don't need refrigerating, they can end up cluttering kitchen sideboards. A storage trolley is an excellent solution, particularly if you are short on cupboard space – get one on wheels so that you can easily bring it to you when you are preparing food.
Check Also: Top 8 Kitchen Design Trends
4. Cute Wall Art
If your kitchen walls are looking a little bare, there are plenty of options to choose from to make them more interesting. You could even make your own; your favorite recipes printed alongside cute pictures can look really nice in a kitchen, or if you have kids, blow up and frame their paintings rather than having them on the fridge door. A chalkboard wall can also be a great choice if you are redecorating as you can use the entire wall as a meal planner or add notes to your family for that personal touch.
5. Fresh Flowers and Plants
Adding some nice houseplants and fresh flowers can brighten up any room in the home, particularly the kitchen. Having a nice houseplant or a bouquet of flowers in your window can freshen up the room, and there are plenty of houseplants that will help to purify the air in your kitchen too and make it easier to get rid of any strong cooking odors.
Check Also: Remodeling Your Kitchen on a Budget [Maximize the Efficiency]
Sometimes, all it takes is a small change to really transform your kitchen and make you fall in love with it. The kitchen is the best companion for women to cook a variety of dishes. Hence, upgrades are a must to feel good in the kitchen. Hope this article is helpful. Stay with us for more informative articles.