The kitchen may be the heart and soul of every home, but it's also the most expensive part of the house to remodel. Living rooms, hallways, bathrooms, and bedroom remodeling can't even compare to the price of a kitchen remodel.
It takes the right amount of skill to be able to design an attractive kitchen when you have a limited budget. Nevertheless, there will always be a significant gap between expectation and output when it comes to the budget.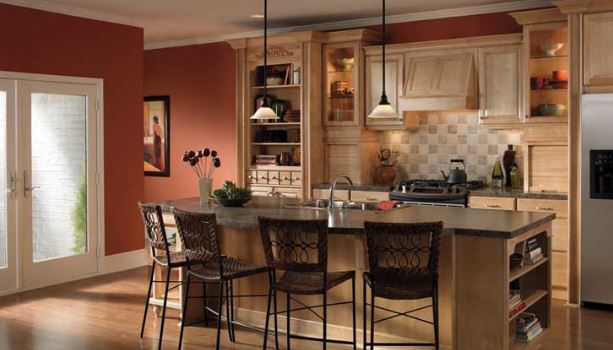 Homeowners desire a full kitchen remodel, but are often hindered by the total cost of the project. Fortunately, there are still ways to get push through with this costly project.
Knowing How Much it'll Cost
You will need to plan carefully since remodeling a kitchen is a big task. Trying to think about how much it'll cost isn't fun, but you should know that redoing your kitchen design can be a major expense. Further, you expect your kitchen to be functional and beautiful, but you also don't want to put a hole in your wallet because of this project.
You can even seek a reliable expert's advice as to what you can do about remodeling your kitchen, from the design, layout, and materials you'll need to reduce the costs for this project. Assistance from home improvements and other home furnishing retailers in your state will also help you remodel your kitchen successfully.
See also: How To Get an Estimate of Your Desired Modular Kitchen
Refresh Rather than Replace the Cabinets
Buying new kitchen cabinets are without a doubt expensive. If you're planning to purchase new kitchen cabinets, then you should even think about remodeling your kitchen on a budget. Also, kitchen cabinets are known budget killers as they can amount up to a third or even half of the total cost for kitchen remodeling.
Painting your cabinets is the cheapest way to refresh the outside of the cabinets. If you have more budget for your kitchen cabinets, you could reface them by adding thermofoil or a new wood veneer to the outer shell of the cabinet, which will also replace the entire doors and drawer fronts.
If you want to replace your entire kitchen cabinets, consider thinking outside of the box. Kitchen cabinets can be less expensive if they are made partially from medium-density fibreboard. Also, you could purchase RTA or ready-to-assemble kitchen cabinets, if you don't mind putting your kitchen cabinets together.
Maintain Your Kitchen's Layout
A dramatic change to the layout of the kitchen is a contributing factor to the increase in budget. Respectively, one vital key to remodeling within a budget is only changing the elements, which also means retaining the layout of the kitchen.
Changing the positions of the sink and the dishwasher would mean you'll need plumbers. Moving around the lights, dishwasher, garbage disposal, and refrigerator would also suggest that you have to rewire the kitchen and tear out the drywall.
The kitchen layout depends on the size of the availability of kitchen size. Conducting significant changes to the plan will cost you more effort and money than what it's worth. If you try to work around the current layout of your kitchen, you'll be able to save a lot of money.
See also: Top Kitchen Design Trends 
Takeaway
If the thought of remodeling a kitchen is way too expensive always crosses your mind, you're probably thinking it over too much. Kitchen remodeling doesn't mean that you'll have completely change the layout.
The truth is that nothing is cheap when it comes to remodeling. But, if you think about the damages that could happen if you don't remodel your kitchen, it would cost you more in the long run.