The goal of every property owner is to make a profit. Purchasing a rental property has the potential to be an excellent investment if it is well maintained. You want to have an attractive property to draw in potential tenants without spending too much on your maintenance to strike the right balance.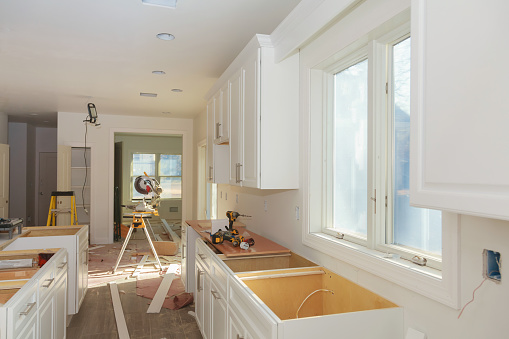 As a property owner, your goals should go beyond profits to include providing your tenants with a nice and well-maintained home. Without tenants that are willing to pay rent, your profits will decline in a hurry. There are many ways to make a profit on your rental property that goes beyond a negative gearing strategy. With a bit of hard work, some DIY experience, and a few improvement projects, your rental can look as good as new. Let's take a look at a few simple ways you can freshen up your rental property.
Painting
Nothing brings a fresh new look to a home as quickly and easily as a new coat of paint. When getting ready for a new tenant, one of the easiest ways to give your rental unit a boost is to add a finish to the interior and exterior. With the wear and tear of tenants, your rental unit could end up looking dull and lifeless. However, with a bit of elbow grease and a few hours of labor, you could give your unit a whole new look. Buy your paint at a discount store to save some cash and choose a finish like flat or semi-gloss that will stand up over time.
Update Kitchen
The heart of any home is the kitchen. Having an attractive and functional kitchen could be the one aspect that closes the deal for potential renters. There is no need to do a full demo renovation to end up with a kitchen that your tenants will love. Take a look at some of the discount hardware stores for some excellent renovation supply deals. Updating your cupboards with a coat of paint, switching outdated hardware for something with a more modern flair, and replacing old or broken faucets can really make a difference.
Windows
Not everyone has the skill or the budget to replace the windows in their rental unit. The good news is, that there are other more affordable solutions that will give your windows an updated look. Using neutral colors and sturdy fabrics, you can add shades or drapes to your unit's windows. Keep in mind that the colors you choose will need to fit into various styles to work with different tenants.
Make sure that your windows and screens are in good repair before showing your unit to potential renters. The interior and exterior of all windows should be cleaned and inspected for cracks or leaks. Take time to ensure that the windows are properly sealed and not showing any signs of condensation or mold.
Hardware
First impressions start at the front door. If your unit is outfitted with outdated door handles and fixtures, it could make it difficult to draw in the interest of renters. Switching out all of your interior and exterior handles, faceplates, light switches, and vent covers can make a real statement. It only takes a few tools and a bit of time to give your rental a bit of a boost with all new hardware and fixtures.
Improving your rental property to help you attract the right tenants doesn't have to be complicated. With a bit of time, effort, and finding the right discounted supplies, you can freshen up your rental property easily and affordably. She is a content writer & editor for more than 12 years. She usually writes about technology news, country news, arts & science, travel & automobiles. She used to test the product and write reviews for popular magazines.