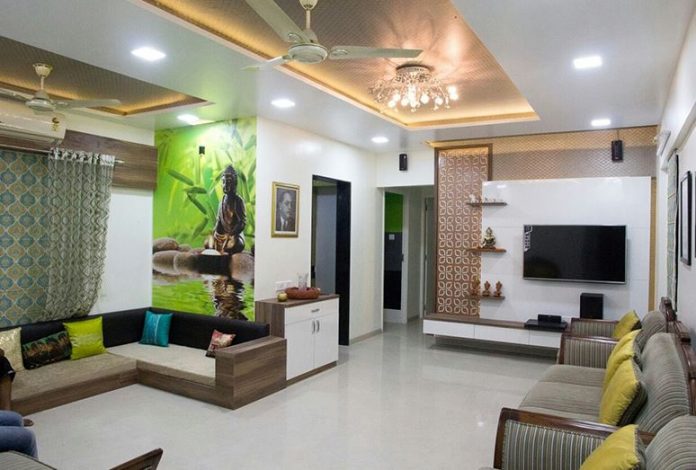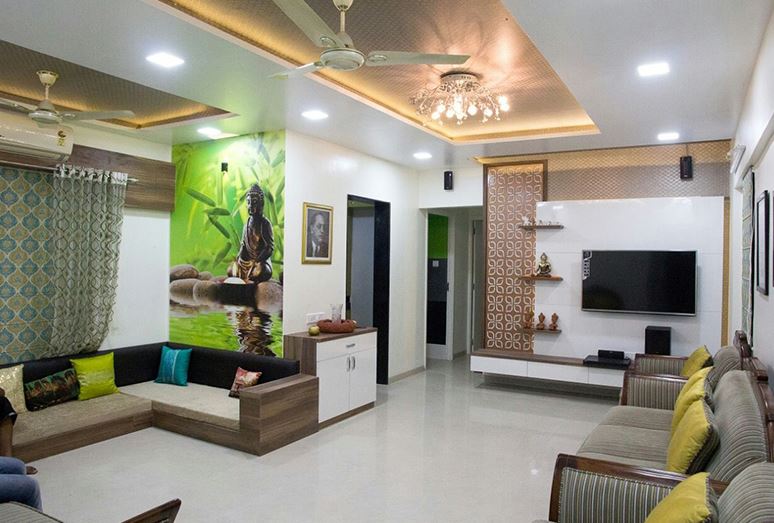 The living room is one of the most important rooms in your home. We've got tips that will help you with your living room decor to create the ultimate cozy and fun space.  Learn how to elevate your space while creating a sentimental feeling of home for your next family get-together.
Let's see the tips design and decor your living room…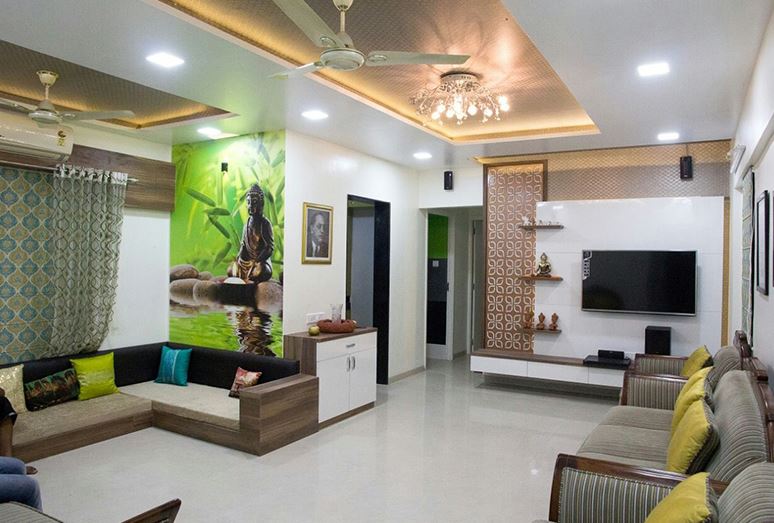 6 Living Room Design and Decor Tips
1. Don't Forget the Walls
Don't put all of your emphasis on the furniture and decor. Your walls need love, too. You should work on these areas first since your furniture pieces are out and the room is empty.
It's okay to go elaborate with the walls. Your family and guests will spend the majority of their time in your living room, so spice it up with some unique wallpaper or a color that pops.
You should also decide if you want to accentuate the walls or furniture. If you decide to accentuate the walls, your furniture and decor should be minimalist.  If you're thinking of selling your home in the next couple of years be sure to opt for something on-trend.
2. Invest in Architectural Trim Work
What's architectural trim work? This is a trim that frames the doors, windows, walls, floors, and ceiling. This tiny framework will give your living room an incredible look.
Trim work gives your living room a unique edge. It can also add to the design you're trying to achieve. For example, let's say you want vintage decor in your living room.
Classical or vintage trim work can give your living room the illusion that you've gone back in time.
Trim work can also make a washed-out or boring room look amazing. Trim work is also a great option to give a minimalist room a little bit of edge.
Check Also: 9 Creative Ways to Spruce Up Your Living Room
3. Choose Stylish Yet Comfortable Flooring
Your floor should add to the feelings of comfort you're trying to convey. But your floor should also be as stylish as the rest of your room. Fortunately, achieving both is easy with the best flooring.
If you have statement wallpaper and lots of decors, opt for solid-colored and simple carpet. Go with a carpet color that matches your color palette; light blue and dark gray are perfect colors.
If the rest of your living room is minimalist, you can pull off a louder carpet. This includes pink and red.
Would you rather choose wood flooring? Hardwood floors look amazing in any room but don't convey feelings of comfort. Make sure you use a lovely rug near the couches and TV, where your guests will spend the most time.
4. Create a Focal Point
A focal point is the living room center. This is what your guests gravitate toward.
Focal points are the first thing your guests will see and are usually the most important element of your living room.
For most homeowners, the TV is their focal point, especially if you have a huge TV with an impressive stereo system and entertainment center.
But if you want to change things up, you have other focal point options. Perfect examples include a fireplace and a grand piece of artwork. If your living room open ups to a patio, the patio entrance is also a great focal point idea.
Check Also: Top Ways to Create a Cosy Living Room
5. Arrange Furniture for Conversation
How often have you talked to someone in a living room, only to have to turn your neck or your whole body in order to speak to them?
Your living room should serve a bigger purpose than just watching TV. Your living room is where people gather to talk and spend time together. Arrange your furniture so your guests can have an easier time conversing.
Pull couches across from each other. Always have a chair near a couch or turn your chairs toward each other.
6. Use the Right Lighting
Lighting is everything for living room decor. Without the right lighting, you risk completely killing the right mood. But the type of lighting you use depends on the feeling you want your living room to convey.
For example, use low lighting if you want your living room to convey a calm feeling. Soft lights help guests stay comfortable, but there's enough light to watch TV or read a book.
If you prefer an energetic feeling, let lots of sunlight into your room. Open up your windows, open up the blinds, and use bulbs that are similar to sunlight.
Hope this article was helpful to get some tips about living room design and decor ideas. Stay with our blog for more informative tips.