In e-commerce, the customer is an engine of changes. Online customer behavior and shopping preferences are constantly evolving. Customers are moving between applications, messengers, social networks and sites. Top Solutions to Increase Sales in Online Shop, How to persuade them to participate in your sales and buy your products?
Your company's marketing and media strategies should push them toward these decisions. Now there is an opportunity to experiment with some improvements and ideas for promotion. Let's go through some of them. Perhaps, you will find the best of all possible offers here.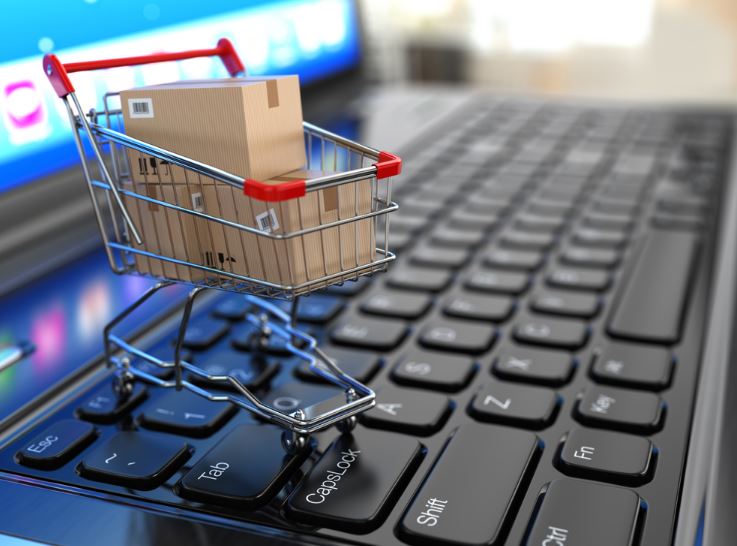 Do You Have a Mobile App?
There are many app development services able to create a user-friendly and simple mobile application for your website. If you still have no app for sales — you have to immediately create it. It is not enough to have a single website for promoting and selling goods: a mobile app has dozens of advantages both for customers and owners:
it expands the clients base with those preferring smartphones or having no permanent access to the laptop;
increases the mobility of customers;
helps to track the number of sales;
is convenient to customize and improve;
you can offer integration with social networks to promote your goods and expand the client base, etc.
Promotions and Special Deals
Discounts have always been a key element in all kinds of retail promotions, so their effectiveness does not need to be proved. Coupons play the role of a driving force pushing for a purchase. They are the bait for attracting new subscribers. Learn your subscribers to expand the range of discounts offered according to their needs, then individual segments will receive offers that are relevant to them.
Loyalty Program
We want the user to not just buy the product: we want him to continue cooperating with us in the future. This goal can be achieved if you make the client feel significant. Offer him to join a loyalty program. By the way, such a reward could be managed via the mobile application.
Create an algorithm that gives customers an incentive to buy more or spend more on their purchases. Loyalty programs can take countless forms, but generally, they allow you to accumulate points that will increase purchasing power. Besides, you can consider loyalty programs that reward customers not only for purchasing goods but, for example, for writing reviews, reposting your materials and posting photos that mention the brand.
What's Up There on Instagram?
Instagram is created for people who are in love with images. But it turns out that it is ideal for people who like to go shopping. Instagram reports that 60% of users say that they learn about products and services with it, and 30% bought what they found. A study by Shopify showed that the average order value on Instagram is $65. The key is to lure users and help them get to the site/mobile app. How to do it?
1) Make contests
Contests on Instagram, Facebook or another social network is one of the best ways to increase awareness of your brand, build a community of users and increase sales. Successful ways to host social media competitions include:
creating a unique hashtag;
making an image or video for the announcement;
writing sample posts to inspire users;
moderation;
protection of rights to use content created by users;
display posts in the gallery on the site and social networks;
compliance and publication of the conditions.
2) Show photos of customers using your product (custom reviews)
Standard e-commerce product review systems are useful, but those that include customer photos and/or videos are even more compelling. Thanks to sites like Amazon, customers subconsciously expect to see other people's reviews.
3) Create polls
Well-known brands use surveys to improve service for regular and new customers. The data collected can improve user experience. Ask questions to help you find out:
Does the user like your website?
How satisfied he is with the quality of the buying goods?
How would he rate your online-shop comparing to others?
What other services could you provide?
Let Them Tell About Your Website
Good visual materials naturally help to sell products but remember that video is growing in popularity, so using short promotional videos or video reviews can significantly increase sales. Test this idea on several products and track the impact to see if the investment pays off. If it turns out that the videos are generating sales, you can continue to shoot them using new types, formats, and approaches.
Send Emails to Those Who Refuse to Purchase
Your marketing strategy may allow sending emails to customers who have refused to purchase. If a customer has logged in, you can send a letter with images of the goods that he has chosen. This tactic should include the following steps:
Use personalized information.
Try more than once.
Add social evidence like customer reviews, ratings, etc.
Offer items related to the original.
Before you give up completely, offer a discount.
Support Charity
E-companies may well adopt the model of the Toms shoe brand, where "Every purchase has its own goal." Toms have built a reputation for working to improve lives. Their customers understand, value and support this mission. Everybody wins.
Hi, It's Delivery!
Who likes to wait a few days for the delivery of the ordered goods? This, of course, is a rhetorical question. Meet more customer needs with predictability, transparency, personal approach, attention to detail and, above all, the ability to choose. Offer them several delivery options on-demand and detailed tracking information including shipping costs.
What's Next?
We have told you about the most popular ways to increase sales of e-commerce companies. Now it's your turn to take action. We are looking forward to reading about your success stories. Reach us in the comments. She is a content writer & editor for more than 12 years. She usually writes about technology news, country news, arts & science, travel & automobiles. She used to test the product and write reviews for popular magazines.