There is a lot to consider when choosing your kitchen appliances, especially as they will be a fixture in your life for decades to come and used daily for everyday cooking and special meals. What you require, the number of people in the home and the overall quality expectation will guide your selection, and today we are going to breakdown the available options so you are informed in your decisions and don't regret the route you take your kitchen.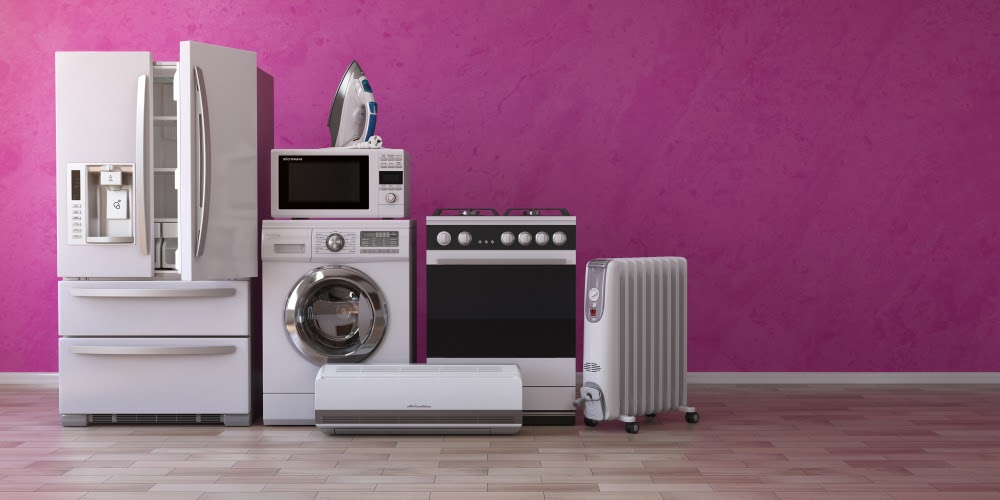 Cooking appliances
The wide range of available cooking appliances can lead to indecision – do you choose Euro appliances or try a newer brand on the market? It's critical that you do your research in learning what the capacity and features are of each brand and visit the showrooms to see these appliances in person and experience the look and feel in a display kitchen. You should also explore cooktops and ovens that are energy-efficient, and maybe even safe if you have some little ones in the house. The theme of your kitchen may also guide your decision – retro, modern or classic.
Cleaning kitchen appliances
The dishwasher is no longer a luxury, it is a necessity in our ever-busy lives and their function is continually improving to be even more automated so that we're not wasting the evening washing up. The size of your kitchen will determine the type of dishwasher you choose, as some can be a key feature of the kitchen and others can be found in drawers as part of a smart storage solution for smaller homes or apartment living. Couples might only need a smaller solution and busy families will want to fit it all in a quality dishwasher that is quick and functional.
Refurbished appliances
If budget is a factor in your kitchen appliance selection, you might choose to purchase refurbished kitchen appliances. Refurbished kitchen appliances have been returned to the manufacturer for one reason or another, and have been fixed or maintained to be sold on again to a new home. This can knock a significant amount off the price and might be a way to create your dream kitchen and still have budget left for other parts of your home. Refurbished only means used and it does not mean faulty, so decide if this is an option you wish to entertain and then see what used models are available to you.
Gas or electrical
Are you looking to have a gas or electrical kitchen ? There are pros and cons of either option, although you will have a wider selection to choose from if you choose the electrician route. Gas appliances are cheaper in price and if you cook frequently you will not see it on your energy bill. Electric appliances on the other hand can be easy to use with the range of cook surface areas, and they are much easier to clean after you have finished up in the kitchen.
Benchtop appliances
Kitchen appliances also include those benchtop and hand-held appliances that aid you in the kitchen. In recent years, Thermo-Mix has stolen the show in the kitchen with its ability to cook, bake, mix and prepare meals with the push of the button. For some households, this can be a miracle appliance, whereas others prefer to have control of each step of the recipe and only introduce the appliances as required.
There are many options available to you as you navigate your kitchen upgrade, and budget and need should be your determining factors. Reading reviews visiting showrooms and will inform your decision so don't be afraid to ask all the questions and speak with the manufacturers directly. She is a content writer & editor for more than 12 years. She usually writes about technology news, country news, arts & science, travel & automobiles. She used to test the product and write reviews for popular magazines.