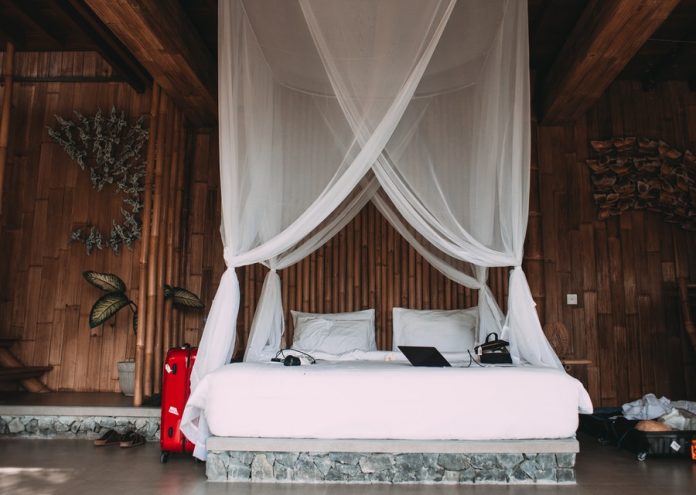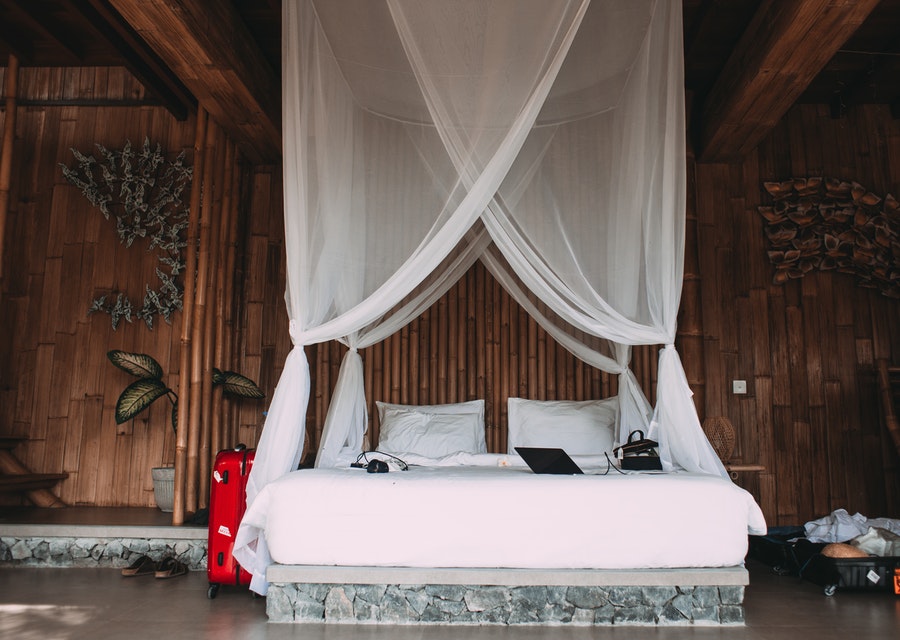 If you're wondering what the best way to organize a small bedroom might be, and you think a guest bedroom might just be the way to go, then it's important to figure out how you're going to set things up. A good guest bedroom should have all the amenities your visitor could dream of, including the best mattress they've had for a truly good night's sleep.
The essentials of a good guest bedroom are exactly the same as what is required from a normal bedroom. Figuring out how you're going to pick out some of the key components of a cozy bedroom and reassembling them in a way that works for your space is going to be key to getting the balance of your bedroom just right.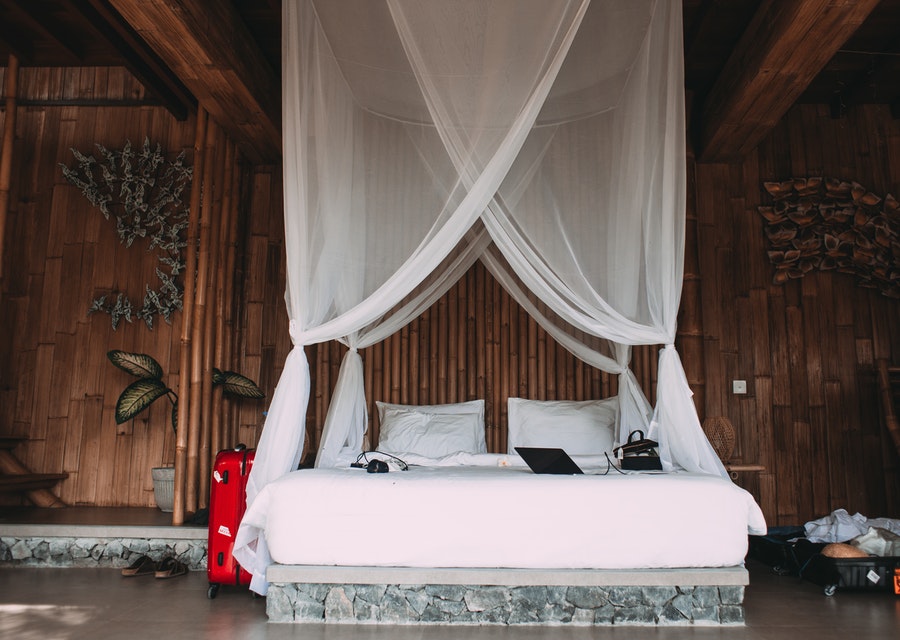 With this in mind, here are some of the most important things to keep in mind when decorating your own guest bedroom: 
Keep Your Space Clutter-Free
One of the most important rules of minimalist bedroom decor is less is more. While you might feel the need to personalize your space, more often than not, an overly decorated space can give off the impression of being too cluttered. Since most guest bedrooms are spare rooms, there can be an issue in what to do with any storage or old belongings you might have been using to keep in this space.
To ensure your guest bedroom remains clutter-free, you'll want to invest in some smart storage solutions that make tidying up after yourself relatively simple. This will include extra shelving in your closets, as well as a mattress foundation that includes an adjustable height option, making it easier for you to put away extra clutter neatly.
If your guest plans on staying for a longer period of time, it is also equally important to include clear space for them to be able to unpack and feel well settled in quickly in your home. One way to do this is by ensuring a couple of shelves in your storage spaces are free for whatever they may need to put away.
Finding The Best Mattress For Maximum Comfort
One of the truly unforgettable parts of a great holiday is the hotel bed. To get luxurious, hotel-like comfort in your home, it's important to invest in the best mattress you can for your space. This does not have to come at a great cost, however. 
The best mattress for a guest bedroom has to, out of necessity, be versatile. While it is not necessary to get a certain type, memory foam is often ranked among some of the best mattresses as all-rounders. This is because memory foam mattresses are a great choice for anyone looking for both comfort and support in their sleep. 
Another way to ensure you're getting the best mattress for your guest bedroom is by ensuring you're getting the right type of bed for what your room requires. If you have a naturally warmer room, for instance, then the best mattress for your space should come with cooling properties that make it easier to sleep in. 
Ultimately, choosing the best mattress for a good night's sleep simply boils down to choosing a bed you'd want to sleep on yourself. Other sleep accessories can help bring up the comfy factor of your bedroom, including weighted blankets, shag rugs to add a touch of warmth, and even extra pillows for some cushioning. 
Add A Couch Or Nook For Extra Function
If you're entertaining, chances are you're going to want to spend plenty of time with your visiting guest, but sometimes, privacy can be important. That's why adding a couch, a reading nook, or even a small workspace in the corner of your guest bedroom can make all the difference to the overall impact and function of your space.
Not only will guests appreciate the thoughtfulness, but they're also going to be able to look after any work tasks or catch up on reading without feeling the need to intrude on your personal space. A great rule of thumb here is to set up your guest bedroom with every amenity you can think of so that they might not have to go through asking you themselves – this could mean stationary, the wifi password, snacks, and even some bedtime reading for their benefit. 
Stocking up with extra amenities can also help with your guests feeling like they're receiving a warm welcome. This includes any toiletries and extra towels your guests may need during their stay.
For Smaller Rooms, Find Innovative Ways To Section Space
If you have a smaller space to work with for your guest bedroom, it's important to be a little more careful about how you pick bedroom furniture that works for you. Everything counts, from choosing the best mattress size for your space to keeping bedroom decor small and contained to a few corners rather than letting it take over the bedroom. 
Another way to section off space usefully is by using a rug to create physical divisions – for instance, using a rug under your bed can section off the 'rest' area from the 'work' area of your guest bedroom. 
Another way to section off your space is by using room dividers to cordon off some areas from others. This technique is effective both in smaller rooms as well as large ones, in order to break up space and create a little more visual interest in your guest bedroom. 
Having a guest bedroom prepped and ready for whenever you have family or friends in town allows you to play host, as well as enjoy the company of loved ones who don't live near by. From finding the best mattress you can for a good night's sleep to ensuring your decor is in line with your bedroom style, with these tips, you'll have a guest bedrooms that feels comfier than a hotel room in no time – your friends and family will be flying in just so they can see what the fuss is about!