Education can be very demanding in terms of time and learning resources. As a student, you should take advantage of technology to improve your learning experience. Today, there are numerous mobile apps, both free and paid, that you can use to optimize your learning. You can also take advantage of the online custom writing services that can help reduce the pressures of assignments and research projects.
Leading custom writing services such as Edubirdie can help you deliver quality assignments within tight deadlines. However, you should take your time to investigate the authenticity of some of these platforms, is EduBirdie legal? Based on reviews online, you are assured of high-quality paper at affordable prices when you use the platform.
In addition to such educational platforms, there are other apps that can help you achieve an optimum outcome as a student.
Let's discuss the apps that are useful for students…
7 Educational Apps for Students
1. Evernote
This is one of the best note-taking apps available. Although there are several note-taking apps available, Evernote ranks among the best because of one key feature; it can synchronize your notes across multiple devices. Thus, once you have taken notes on its paper-like interface, you can access those notes from any of your devices provided you have internet access. Also, you can take pictures of your class notes and record a voice memo with the app. These features make it easier for you to revise your lecture session. As a student, you will enjoy this free application that is available for both Android and iOS users.
2. EasyBib
When writing an essay, research paper, or even a term paper, you must accompany these academic works with a bibliography. Completing a correct citation of all the sources you used is not always easy. You can easily get penalized for small mistakes such as missing commas or incorrectly italicized phrases. If you have ever found yourself in such a situation, you should consider downloading the EasyBib app.
With EasyBib, referencing is straightforward. You can complete the citation process within no time. Once you have completed your paper, all you need to do is research the book, journal, or website that you used in your work, and voila! EasyBib will generate accurate references for you. The app is free and available for both android and iOS users.
3. Any.do
Time management is one of the biggest challenges among students. So, how will you feel if you can manage your project more effectively? Any.do gives you an opportunity to break down your project objectives into smaller tasks that are easier to manage. The app makes it simple to follow the progress of your work. Besides, with the feature that allows you to synchronize your work across any of your devices, provided they are compatible, you can check your work from anywhere. The reminder ensures that you do not forget any significant appointments.
Any.do also makes working in a group convenient and straightforward. With the app, you can assign tasks to the user, making sure that everybody gets his share of the project.  You can download the app for your Android or iOS device for free.
Check Also: How Technology Has Improved The Education System
4. Oxford Dictionary of English
You do not have to major in English for you to seek the service of this app. Imagine you are in class, and the lecturer throws out a word that you have never heard of. What do you do? You could probably ask your lecturer, but the more straightforward way is to look up the word in your dictionary. Oxford dictionary is also essential in ensuring that you get all your spelling write. Moreover, The Word of the Day feature can help you improve your proficiency in the Language. If English is your second language, the Oxford Dictionary app will be beneficial for you. Native speakers will also benefit from the app. The Oxford Dictionary for English is available for Android, iOS, and Windows devices.
5. myHomework Student Planner
This app can help you improve your time management habits. myHomework Student Planner app ensures that you do not forget important dates by allowing you to mark all future events on your calendar. Therefore, events such as exams and deadlines will not come to you as a surprise. You can also analyze your class schedule using this application and thus helping you track your progress in class. The notification feature ensures that you remember and prepare for all-important educational events beforehand.
6. Microsoft Office
Microsoft Office is a must-have for any student. No student can service without Microsoft Office, especially Word, Excel, and PowerPoint. You need to write your essay and term papers. Hence, Word becomes very important. When you are preparing a presentation, Excel becomes vital. Also, you need to use Excel, especially if you are majoring in economics and finance. Other features, such as Access and Publisher, might be required once in a while.
Unlike in the past, where you had to have your personal computer or a desktop to access Microsoft Office, there is an Office app that lets you access these services from anywhere. Provided you saved your work to the cloud, you can access and edit these files from any of your devices.
Check Also: Distance Learning: What Makes A Mobile Learning Application Perfect For Users
7. Pocket
Pocket is another productivity app that is very popular among students. The planner app helps students arrange their work when conducting research. The app lets you save a webpage, video, or article to read or watch in the future. Once you have collected the necessary sources online, you can save them to read offline later using this app. Pocket is available for Android, iOS, and Windows users. Moreover, you can sync your files to access them from any of your devices. After collecting your sources online, you can complete your assignment without the use of the internet again.
Conclusion
Education, especially higher education, can be very demanding. However, today, there are many apps that can help reduce the burden on students. The use of these apps will help you increase your performance while managing your time in a better way. You should consider downloading some of these apps to improve your learning experience.
Hope this article was helpful. Stay with us for more education-related articles.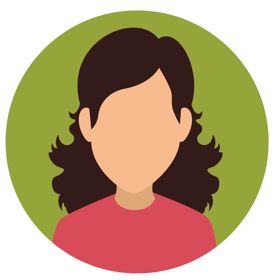 She is a content writer & editor for more than 10 years. She has a vast knowledge of all types of content. She delivers product news & lifestyle news & world news in our magazine. A mum of two teenagers and two adopted dogs, she enjoys riding on her trusty bicycle to discover new sights and sounds in Singapore.