Many of us will go for a walk on the streets to take photos for Instagram. Some cool spring outfits will give you an elegant look. Here we have compiled a list of the most trendy and convenient outlooks for this spring. Feel free to use these ideas as a guideline or completely redesign them to get even more stunning images.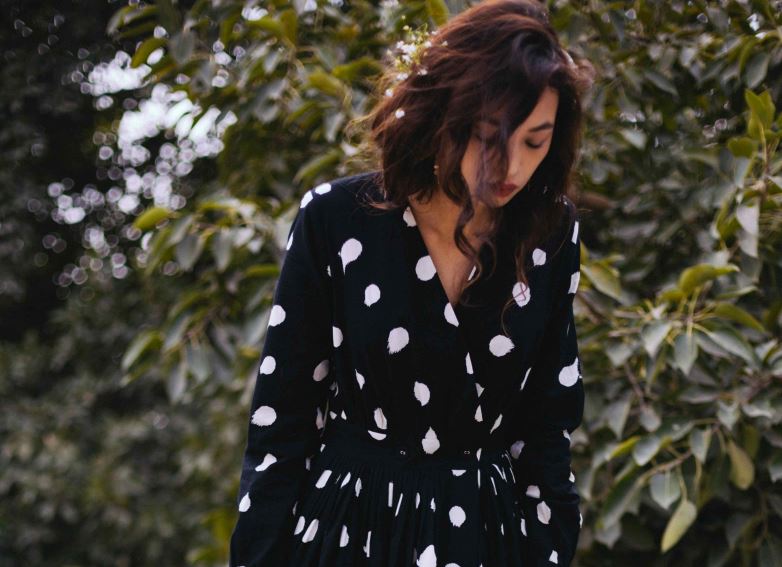 When You Need an Inspiration Dose
Yes, it is somewhat challenging to stay inspired when your habitual life becomes not habitual. However, if you believe in the romantics, then beauty can save the world. Beauty and fashion in most cases are inseparable, therefore, thinking over your wardrobe for this spring, it is worth taking fashion trends into account. And the easiest way to avoid mistakes with style and with a combination of fashionable novelties is to look at ready-made images with spring dresses, pleated skirts, oversized sweaters, and jeans.
Moreover, you can immediately buy your favorite image or its element, as well as more clearly imagine how this or that thing will be combined with those that you already have.
In the meantime, we will list some of the most relevant, convenient, and fashionable outfits that you can create for yourself.
Spring Outfit ideas You need to follow:
Hoodie dress + eco-leather jacket + sneakers
A hoodie dress is a real breakthrough for this season. It is not only convenient and practical – it is also easy to combine with other things. We suggest combining such a dress with a black jacket made of eco-leather (let's not forget about this strong trend), as well as with light-colored sneakers.
Also, remember that high-soled sneakers are no longer fashionable. As for the colors of the dress, pay attention to bright red or classic blue – these colors are on the list of today's trends. And be sure to choose a dress with a hood.
See also: Ukrainian Fashion Brands To Add to Your Wardrobe
High-waisted cropped jeans + t-shirt + oversized shirt
Unfortunately, or fortunately, skinny jeans are no longer relevant. They are replaced by a slightly different cut of jeans – the waistline becomes lower, and the length of the legs is shorter. This is exactly the model that will be fashionable this spring.
Moreover, everything is very strict with the colors in this case – only classic denim. As a last resort, choose dark blue denim – but no more rainbow colors.
In other words, it is a simple and convenient image for everyday life. We recommend combining this type of jeans with a classic white T-shirt or T-shirt tucked in and wearing an oversized shirt on top. Layering does not lose relevance, and even vice versa acquires new shades of freedom.
Eco-leather leggings + oversized sweater + high boots
The trend for eco-friendly materials continues. By the way, in addition to the fact that skinny jeans are no longer relevant, leggings are no longer relevant as well. The only exception to this rule is black eco-leather leggings. We suggest combining them with an oversized sweater in pastel colors – peach, gray, beige, or milk color will be an ideal choice.
This outfit will look best with high knee-high boots with a medium-thin heels.
Pleated skirt + oversized sweater + sneakers
The oversized trend continues as well. Another trendy element for this spring is the pleated midi or maxi skirt. These skirts look very interesting but are only suitable for girls with narrow hips, so be careful.
If this image suits you according to the type of figure, then boldly combine a pleated skirt with an oversized sweater (you already know what colors to choose), and sneakers. Slipons can be an alternative to sneakers as well.
As for the colors of the skirt, usually, it comes in modest pastel shadows – just see what colors Victoria Beckham chooses.
See also: Comfortable Fashion Choices for Busy Moms
Polka dot dress+…and that's all
Yes, just a pea-patterned dress. Suddenly, this trend from the 60s returned to fashion catwalks, so you definitely need to have a black dress with white polka dots. Most of these dresses have a maxi length, as well as a special cut. This cut is similar to a dressing gown – and the usual rope from similar material is used as a belt. This is a pure classic from 60 years ago fashion trends, but this spring this image will look especially unique if you combine it with light sneakers or even a wide-brimmed hat.
Turtleneck + classic midi skirt
The "back to school" style is coming back – and the next two looks will demonstrate this clearly. A classic school look will be relevant this spring. And in order to make it up, you just need to wear a turtleneck with a high collar and a plaid midi-length skirt with a high waist. A skirt sewn from warm fabrics will look especially advantageous. As for shoes, the boots that were the trend of winter will be able to perfectly complement this image – of course, without fur inside.
Classic white shirt + eco-leather skirt
Eco leather is everywhere and in everything. Classic white shirt + eco-leather skirt
Eco skin everywhere and in everything. A black eco-leather skirt will be especially popular this spring. However, remember the main rule – your image should contain only one element of leather clothing. Otherwise, you risk creating a manly image and turning yourself into a biker without a motorcycle.
So, feel free to wear a black skirt and a classic white shirt. This is the perfect office (or home office) look this season. By the way, you can also replace the eco-skirt with a petite dungaree dress and get a cool semi-school look as well.
Conclusion
Each and every year fashion trends change. This year these are the top trends. Maybe next year these collections may change. Many of them like to visit shopping malls to purchase dresses. But in the current world, everything is online. You can buy cool spring outfits on Oline itself. Many viruses and lockdowns may come and go however, this isn't a reason not to look after ourselves and forget about fashion trends.
Which is your favorite outfit and mention it in the comment section.
I'm a writer, reporter, and editor with ten years of experience telling stories about science, health, technology, and the environment. I'm also available for editorial and social media consultancy, report writing, science communication training, and more.