The attention to Ukrainian brands has long been the norm. The clothes of these brands are liked not only by so many Ukrainian brides, but also by many people all over the world. Is there anything special about the clothing line from Ukrainian designers? We can bravely answer "yes". There are a number of reasons for this:
Uniqueness. When choosing Ukrainian brand items, you will like the uniqueness of the cut, the color solution and the selection of textures and fabrics.
Price. This beauty has a reasonable price. Many people will like this feature.
Many famous people appreciated Ukrainian clothing brands.
A selection of fashion magazines. A sufficient number of fashionable magazines captured them on their pages.
No doubt you already want to get to know some of them.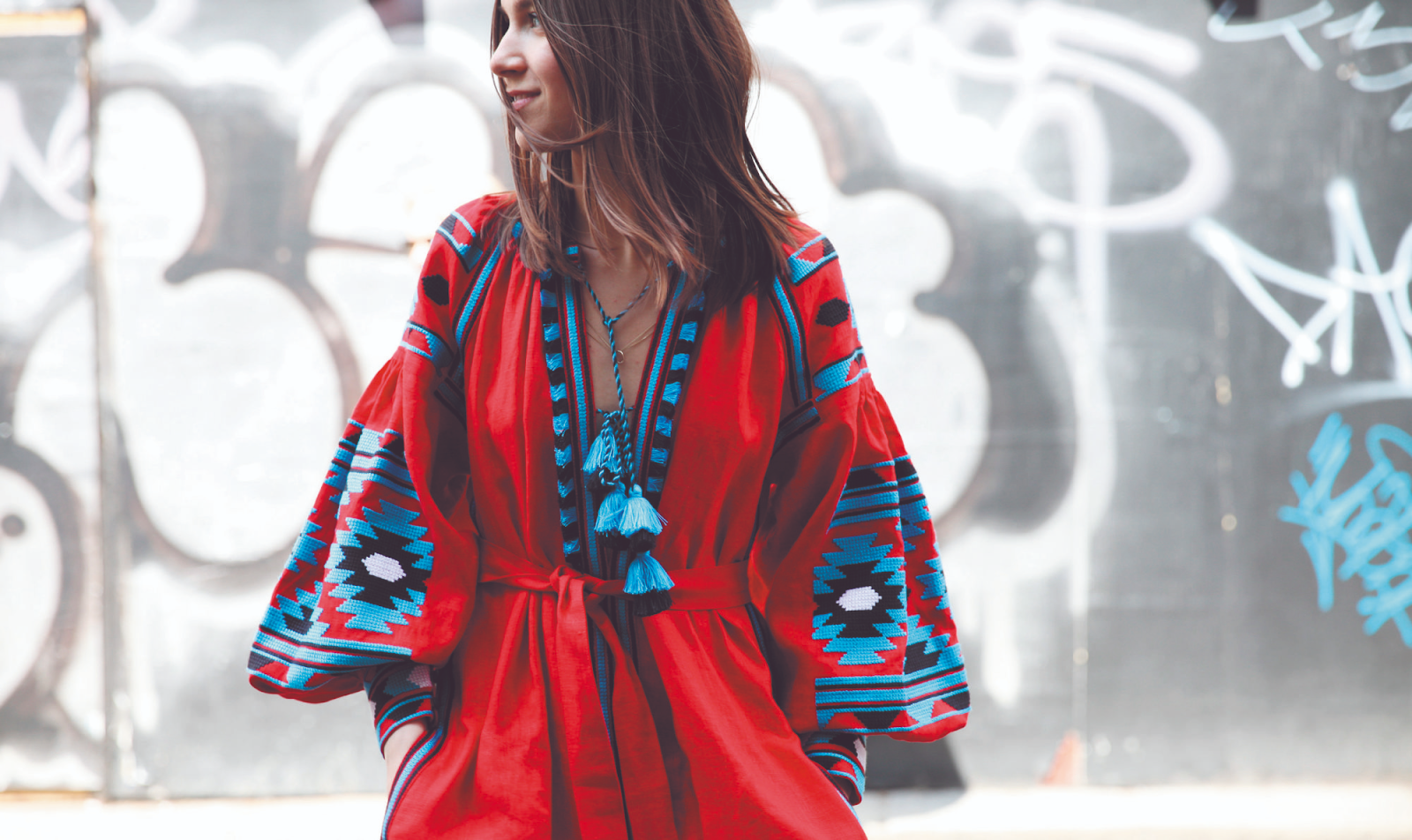 Elena Pigul
The clothing brand by Elena Pigul was created in 2015 and produces more than six collections a year. It is a high-quality clothing with well-thought-out images and original design. There are no mediocre things, each model is imbued with a particular fashionable flavor and detailed.
A.M.G.
The founders of A.M.G. brand Alain Bettyar and Yulia Bogdan began their career with the creation of children's clothing brand Magic baby. Over time, they created the A.M.G. brand and began producing women's clothing, which is conveniently worn both on special festive occasions and in everyday life.
InSideU
A young, creative clothing brand that creates things that adorn everyday life. The name of the brand is not chosen by chance: every thing has some secrets that, if you want to, remain unwise. A «visiting card» Insideu are hidden patches, internal prints and constructional items that are transformed, depending on the accessories.
Ksenia Schnaider
Ksenia Schnaider is the main brand of designer denim in Ukraine. Demi-Denim's double pants-skirt shorts, assembled from vintage jeans, designers Ksenia and Anton Schneider showed in the 2016/2017 autumn-winter collection. From that moment on, the brand was brought up by the whole fashionable world, and the Ukrainian brand had to practically invent its denim — one model of buyers was not enough. The brand now has more than 40 retail outlets, with 80% of sales occurring in Asia. The Demi-Denims model even copied the Mango mass market — a sure sign of trending — and the Schneiders themselves are called the catalysts of creative denim popularity.
Anton and Ksenia Schneider
One of Ksenia Schnaider's latest hits is asymmetric jeans that Celine Dion has already tried on. However, Ksenia and Anton Schneider like to talk about not numbers and sales, but about the ecological component of their work — they process a lot of vintage denim, give him new life in current and demanded models. During the season, the studio recycles 2,000 kg of denim.
Lyalkarka
The founders of Lyalkarka are Anna and Sasha Loyalich. These two sisters created new, modern motifs using native Ukrainian, national, traditional embroidery. They use natural fabrics of very good quality in their work. You will be pleasantly surprised how much stylish clothes can be convenient and comfortable. Basically, their clothing line is designed for everyday wear. But this does not mean at all that none of the things of their brand is suitable for a harmonious addition to your favorite elements of clothing.
A creative clothing workshop that works only with natural fabrics and materials. Lyalkarka creates clothes that combine the world's trends and the genetic code of our nation. Brand aesthetics are decorative items for everyday life.
Time to choose
They are one of the many brands that fashionistas have loved all over the world. Appreciate the clothes of Ukrainian designers, we are sure that you will not remain indifferent. She is a content writer & editor for more than 12 years. She usually writes about technology news, country news, arts & science, travel & automobiles. She used to test the product and write reviews for popular magazines.