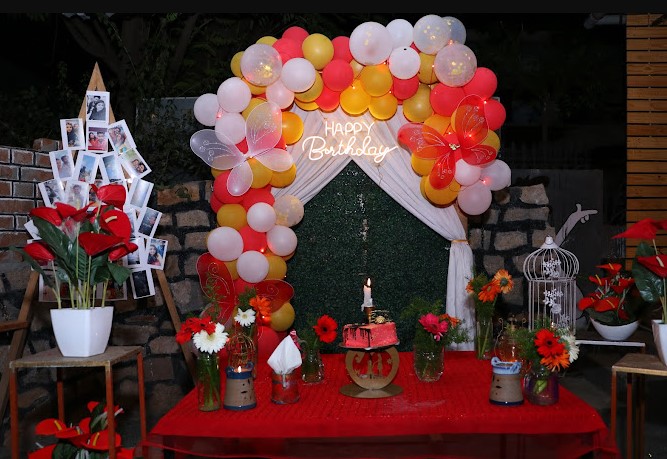 Happiness is making our loved one's special day a memorable one. This joyful occasion with friends and family creates magical moments. Obviously, Birthday parties can celebrated in many different ways, but planning a party in special places will be remarkable. Nowadays, birthday parties are celebrated with different themes, based on the age group from kids to adults. According to the budget, we can celebrate the birthday party by fixing the venues like party halls, resorts, theme parks, and restaurants. Choosing venues for the birthday party is a daunting process. Hence, by keeping that in mind, here we listed some of the best places for Birthday celebrations in Coimbatore.
7 Best Places for Birthday Celebrations in Coimbatore
1. AARA Jungle Resort
Are you looking for a lavish place to celebrate your loved one birthday party in Coimbatore? Then AARA Jungle Resort is the best place to celebrate your special occasion. The AARA Jungle Resort has a lot of amenities including a Banquet Hall, Banquet Lawn, Restaurant, Coffee bar, and Swimming pool with buggy service. Also, you can enjoy both indoor and outdoor games, cycling, day out and picnic, and Bird watching. This 360 degree Jungle view resort has a greenish agro look with a lawn which gives a pleasant feel. You can celebrate your birthday by enjoying all the different amenities in the AARA Jungle Resort.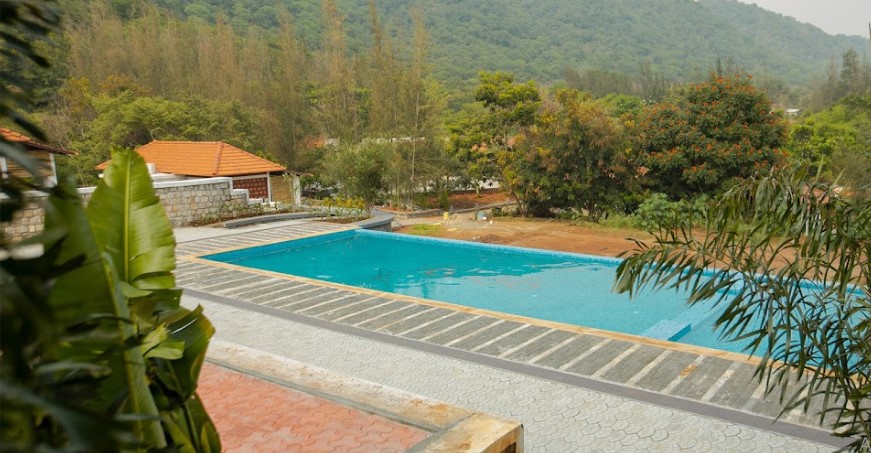 2. Celebrity Resort
Celebrity Resort is one of the eco-friendly resorts and it is a green paradise of Coimbatore city. This Resort has a Banquet lawn which is a pleasant and spacious place to celebrate a birthday party. If you are planning a birthday party with your friends, family, and relatives then this resort is a perfect place to celebrate the party. Obviously, you can occupy 1000 guest people in that Banquet lawn. This resort consists of an open area for meals giving a delightful and ambience atmosphere. Also, their event planners will design the area perfectly according to the birthday party. This is an eminent place to celebrate our joyful occasion. Hence, we recommended this resort to experience a memorable birthday party with friends, and family.
3. Kumaragam Smart Venue
Kumaragam smart venue is a pollution-free venue to celebrate a birthday party. You can celebrate the party in between the natural ambiance atmosphere. Obviously, this venue inspires you because of its 3 acres of greenish lawn with well-equipped halls which are "Ruby" and "Emerald". This well-equipped party place has a lot of features including well-maintained lawns, customized backdrops, a granite stage, Mango, and teak trees with well-maintained kitchen. This venue consists of a huge parking place and without any doubt, you can go for it if you are inviting around 2000 members. Overall, this Kumaragam Smart Venue is recommended to celebrate a blissful birthday party with friends and family.
Check Also: Light Up Your Birthdays With These Amazing Invitation Templates
4. Urban Greens
If you are planning a birthday party in lush green natural surroundings, then Urban Greens is the best place for you. This place is suitable for celebrating kid's birthday parties to all events like marriages, receptions, get-togethers parties, and other official and social meetings. You can occupy around 1000 people with all amenities including the best food, parking, a party hall, a dining hall, and an outdoor party lawn. This party place consists of different halls such as Coconut Groove, Banana Canopy, The Villa, and Spice Rack. This pollution-free venue has a blissful surrounding with various trees including Manilkara zapota, Pomegranate Shrubs, and Coconut Palms. You can enjoy the party with natural outdoor with different kinds of food items. Overall, it is the best place to celebrate your loved one's birthday party.
5. INDCHICOO-Poppys Tower Hotel
If you are the one who loves to celebrate your loved one birthday party at a rooftop location, then INDCHICOO is the best choice for you in Coimbatore. INDCHICOO is the rooftop restaurant in the popular hotel Poppys at Coimbatore. You can get a perfect skyline view and the automated roof will protect you from all types of weather conditions. Also, different kind of cuisines including Asian, Indian, and Western cuisines are available to enjoy the party. Obviously, the candlelight dinner makes a joyful moment. And for intimate gatherings, the air-conditioned dining rooms are there to make your day comfortable and memorable. The place will be suitable for couple's birthday party, kids birthday party, and other get-together parties. Overall, you can experience a pleasant environment with an ambiance atmosphere.
6. Hifive Cafe
If you are planning to surprise your loved one birthday in a special place, then Hifive Cafe is the best choice for you. Obviously, the reservation is available for birthday parties and you can reserve the table with candlelight dinner to enjoy the day with your lovable partner. For a kid's 1st birthday, the party hall is there to celebrate the joyful occasion with friends and family. Customized and fresh birthday cakes are also available in the cafe. Also, different kinds of food varieties are there to enjoy the occasion with your favorite dish. Overall, Hifive Cafe is an affordable best place for birthday celebration in Coimbatore.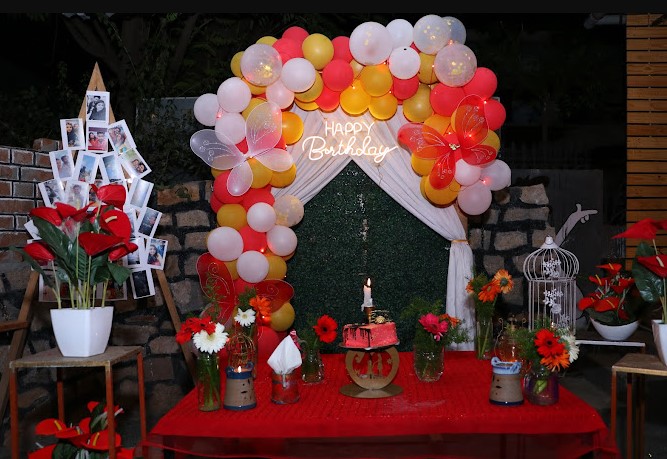 Check Also:  6 Gift Ideas For Birthdays Throughout The Year
7. Barbeque Nation
Need to surprise your loved one's birthday party with Barbeque food items, then Barbeque Nation is a famous barbeque restaurant in Hotel Metro Park Inn, TownHall, Coimbatore. The restaurant is extremely suitable for foodies who especially love the Barbeque items. Exciting offers on barbeque items will impress the people. They provide unlimited food and different kinds of starters to their happy customers. The variety of barbeque items with reasonable prices attracts everyone in Coimbatore. So, if you are planning to celebrate a birthday party in a Barbeque restaurant with your friends/family, then go for it. This is one of the best place for birthday celebrations in Coimbatore.
Frequently Asked Questions (FAQs)
What are the best places to celebrate a Birthday Party?
If you are going to celebrate a birthday party with your friends or as a couple, then you can go to restaurants, Escape rooms, theatres, Party Cruise, and trekking. Or else if you are planning to celebrate a birthday party with family and more number of guest people, then you can choose party halls.
How can I make a birthday celebration as a special?
For a Family/Friends birthday celebration, you can go to restaurants, have a long drive, share surprise gifts, and go for a picnic. If you are a couple, then go for a surprising candlelight dinner, share flowers, camping, and plan for an outdoor party.
How can I arrange a birthday party at an affordable price?
You can choose a budget-friendly restaurant or cafe with a small guest list to enjoy your birthday as a special and affordable one.
How can I choose a party hall?
You can choose a party hall by considering some of the important factors such as a list of guest people, enough space, food, and drinking water, and checking whether the price is an affordable, and well-known venue.
Final Words
Birthday celebration is one of the special moments in everyone's life. The city of Coimbatore consists of various special places to celebrate a birthday party. Hence, here we listed the best places for birthday party celebration in Coimbatore. Explore the places and make your day as memorable moments.