26% of hiring officers consider a cover letter to be an important factor in their hiring decision and advise always submitting one when applying for a job, even if a listing does not mention this requirement.
Moreover, some recruiters may not even open the resume of the candidate without such a letter. Thus, a cover letter is a good way to draw attention to your resume, improve your professional image, and stand out among other candidates.
Martin Yate, author of "Knock 'em Dead: The Ultimate Job Search Guide" says that it is your opportunity to build a bridge between yourself and the hiring manager. So, let's learn how to build the best bridge possible.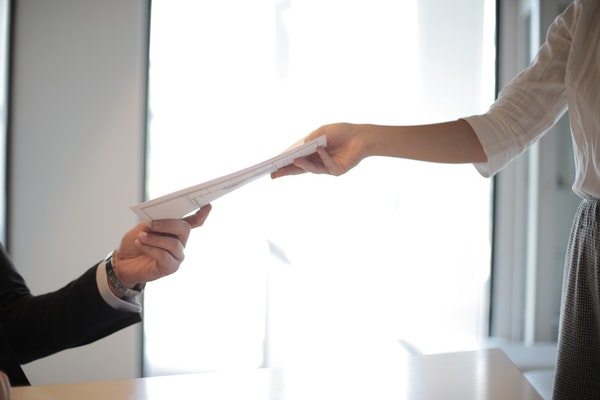 Write a Cover Letter That Stands Out
to make your cover letter stand out, it should not be a copy of your resume. This document should show more of your personality and convince an employer that you are a perfect candidate, even if you do not have enough experience or all the required skills. A winning cover letter should show your interest, activity, and desire to work for the company. 
The Internet offers various modern templates and online resources where you can Get Cover Letter samples and make a professional presentation with effective text. You can look through their samples for inspiration and to get general ideas about how a good CL should look, or you can use their online cover letter builders to create your own original copy.
Whether you decide to write a document by yourself or to use a professional online service, the tips below will come in handy. 
Ways to Make Your Cover Letter Stand Out
The first thing you should remember about a professional cover letter is that its body should be concise, consisting of only 3-4 paragraphs with no more than 150-250 total words. Different surveys show that recruiters pay less attention to long cover letters or do not read them to the end.
The recommended length is enough if you know how to use the limited amount of text perfectly. To achieve this: 
Personalize your cover
Try to address your cover letter to the actual person receiving it. You may find the name of the person who will read your cover letter by checking the job listing, asking the person who told you about the position, or by contacting the company's human resources department.
Moreover, we suggest you research the company. This will help you learn more about their culture and needs, so that you can show a more personalized interest in potential employer's activities as well as choose the right tone for your letter. Depending on the industry, the tone of the cover letter may differ. For example, what will interest an office administrator to a legal firm will differ greatly to the interests of an IT company.
Use an attention-grabbing opening
There are many ways to start your cover letter, but there are only a few winning opening lines that will make your text worth-reading. Here are some tips:
You can start a cover letter showing that you know the company's recent news. Then, explain why it makes you think you're the best choice for the job.

If you've crossed paths with someone in the company or someone who has a strong relationship with the employer, it may be helpful to note that in a cover letter. A mutual contact will provide a good point of reference to start from.
Match your cover letter to the job listing to create a compelling body
It is necessary to focus on your key skills and strengths when writing a cover letter. If you manage to demonstrate your relevance and show how you could add value to the organization, your chances of success will increase.
To accomplish this, make sure your skills match the ones mentioned in the job description. You can do that in two steps: 
Carefully analyze job listing and make a list of your hard and soft skills that match the requirements. 

Prioritize your qualifications and include the strongest match in your cover letter. 
Don't forget a powerful call to action
Good start – done; compelling body – check. Great. But the closing part of your letter isn't any less important. One of the main rules on ending a cover letter is to include a convincing call to action. 
It is clear that you want to get invited for an interview. So why not to tell that to the employer. But be creative. Glassdoor, one of the world's largest recruiting sites, offers its top final phrases for a cover letter. Meanwhile, we suggest you be unique and avoid common lines. Here are some samples:
I would welcome the opportunity to discuss with you how my knowledge and ability could be used in your company.

I would be pleased to meet you to discuss how I could contribute to your organization.

The broadly based interests I have developed would quickly allow me to raise my knowledge to specialist level in a number of fields. It may sound like a bold statement, but one you might be satisfied with if we could meet.
Choose the right format for your cover letter
The ideal margins should be about 1 inch all around. In this case, the text of your cover letter will breathe, which helps with readability.
Clear fonts like Times New Roman, Arial, Calibri, Verdana, or something similar are your best choice. Avoid using fancy or decorative ones. When it comes to the font, the best advice is to keep it simple.
The font size should be from 10 to 12 to make your text easy to read. A smaller size will make the hiring manager squint, while a bigger one will make your cover letter look weird. In general, our recommendation is to use the same font and size both in your CV and cover letter.
Double-check everything
Before you take this final step and press the "send" button, it's vital to check some things to make sure there are no mistakes:
Name of the person you are addressing

Name of the company you want to work for

Your contact information

Basic spelling and grammar
We also recommend sending the cover letter to yourself to check if the formatting is fine.
Following the tips above will help in making your cover letter stand out, but we can tell you even more secrets. 
Highly Important Recommendations
Since a cover letter is intended to introduce you in the best possible way, here are 5 more important tips on how to craft a cover letter that gets noticed.
You should remember that each word matters. Stand-out cover letter examples usually include keywords that are vital elements of a convincing text. These are special terms companies use to describe their perfect candidates and their qualifications. Some companies might also use applicant tracking software and keyword search tools to scan cover letters and CVs.
Don't include salary requirements 
If a job listing does not require you to include such information as a desired salary range, then there is no need to mention it in your cover letter. If you ask for a salary that is too high, you may not get invited for an interview. And visa versa, let's imagine you've managed to make it to the next stage and during the interview you find that your duties will include more complicated tasks then expected. In this case, if your cover letter includes a salary request that is too low, you won't be happy with remuneration for such a scope of work. Thus, it is better to wait to raise the question of money until the next stages of the selection process. 
Avoid providing information not related to the job
Try to avoid any irrelevant information not directly related to your experience, skills, and value for the position. Useless information can distract the hiring officer from information that is important, undermining your main message and causing your true value to go unnoticed. It is better to keep it short and to the point than to fill it with empty text.
Lying on the cover letter may ruin your reputation. Your cover letter should accurately reflect your qualifications for the job without any sugar-coating. Employers can check facts of your bio as well as references from previous employers. A lie can become a reason for canceling an offer.
Excitement and interest in a job may be a good selling point, but only if it is not over the top. Otherwise, it could make you look desperate. And as a result, it could affect salary negotiations in the next stages. If you want to show real interest avoid sounding vague and ask yourself two crucial why-questions. Why do I want this job so much? And Why will I be better than other people applying for the same role? Use the answers to find out why you are excited and what you will bring to the company. This will help you to show authentic enthusiasm and will make your cover letter much more memorable.
Wrap up
It is vital to stand out among the crowd of candidates and workers to get the job of your dreams. Whether you are applying for your first job after graduation or your goals have changed, and you are starting a new career, a cover letter is your unique chance to make an excellent first impression. The recipe for telling your unique story and creating a great cover letter remains the same – time and energy. These two ingredients will help you achieve things you can be proud of.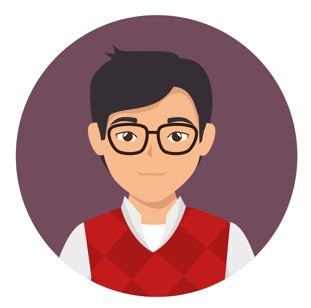 Hari is a freelance writer who writes exceptional product reviews. When he is not writing, he spends time with reading and listening to music.