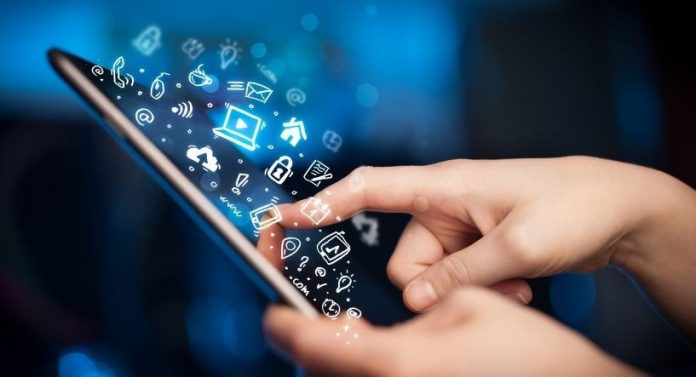 Now that we have bid the 2010s goodbye, it's the right time to step back and survey what we saw brought to life in this booming decade. No matter what industry you are part of, you would have witnessed the many technical advances that have reshaped how you work and succeed in the business world. So before you plan what the next decade will look like for your business, first be inspired by what we saw in the 2010s.
Enhanced communication streams
No one is discounting the formidable force that fax and phone were, but communication has certainly shifted gears to provide instant communication capabilities in a number of formats. Microsoft Teams is a clear standout here, providing an environment where teams (who are often remote) can access instant chat, share documents and coordinate group calls or presentations.
In addition to Microsoft's take on workflow, there is a huge list of other highly rated apps and platforms that are taking the pain out of traditional forms of communication and connected teams and individuals like never before. It is also the perfect way to integrate cloud-based services within your business. If you didn't get on this train in the last decade, don't be left out in the 2020s and get your team operating to a more effective communication standard.
Printing technology
If you round up printing technology in the 'old' category, you might have missed the many printing technology advancements that rolled out in the 2010s. It's actually the opposite. Not only has the printing industry established themselves as the leaders in sustainable technology, but they are also affording businesses the luxury of remote printing. No longer do you need to be in the office to print documents, you can simply send it to the office printer from anywhere in the world and have your coworkers collect and analyse your documents.
In addition, modern printers will also have a function that enables individuals to hit print, and then confirm the release when the individual reaches the printer. This is particularly useful for sensitive documents that your management or HR professionals might require.
Visualisation tools
We're partial to a good mood board here and there, but visualisation tools have allowed storytellers and data engineers to truly bring insights to life and illustrate a way forward. The weekly WIP and annual review no longer exists on anecdotes and lifeless printouts with visualisation tools making a quick and lasting impression on your team, stakeholders and investors. If this is relatively new territory for you in the 2020s, do a couple of trials with the leading visualisation tool providers and see which option is going to be the right vehicle to delivering business success.
One of the most widely used data visualization tools available is Microsoft Power BI. The Power BI course offers an in-depth knowledge of Power BI architecture, Desktop, Service, Mobile Apps, visualizations, and reports.
Effective CRM services
Communicating with your engaged audience is and has always been one of the strongest ways to build a relationship and strengthen retention. It's also an area that has seen huge growth in the 2010s, with more than just sleek platforms dominating the space. Facebook groups are saturating the market, with brands now catching on that they need more than just a page, they need a community group where users can connect, treads information and interact with your brand on a deeper, more personal level. If you are not present in these spaces or at least keeping an eye on them, your audience may move on to a group for a brand that is more technically savvy.
If we don't review the successes and failures of the 2010s, how can we know what to look for when seeking innovation. Grab these technologies with both hands, and use them to navigate your way through the next decade.