When is the last time you checked your pipes for condensation build up, or a loose fit? The most out of sight area in our homes are often left out of our minds and for the worse. Left unattended the under-sink cabinet of a bathroom or kitchen is subject to spills, mildew and potentially expensive water damage.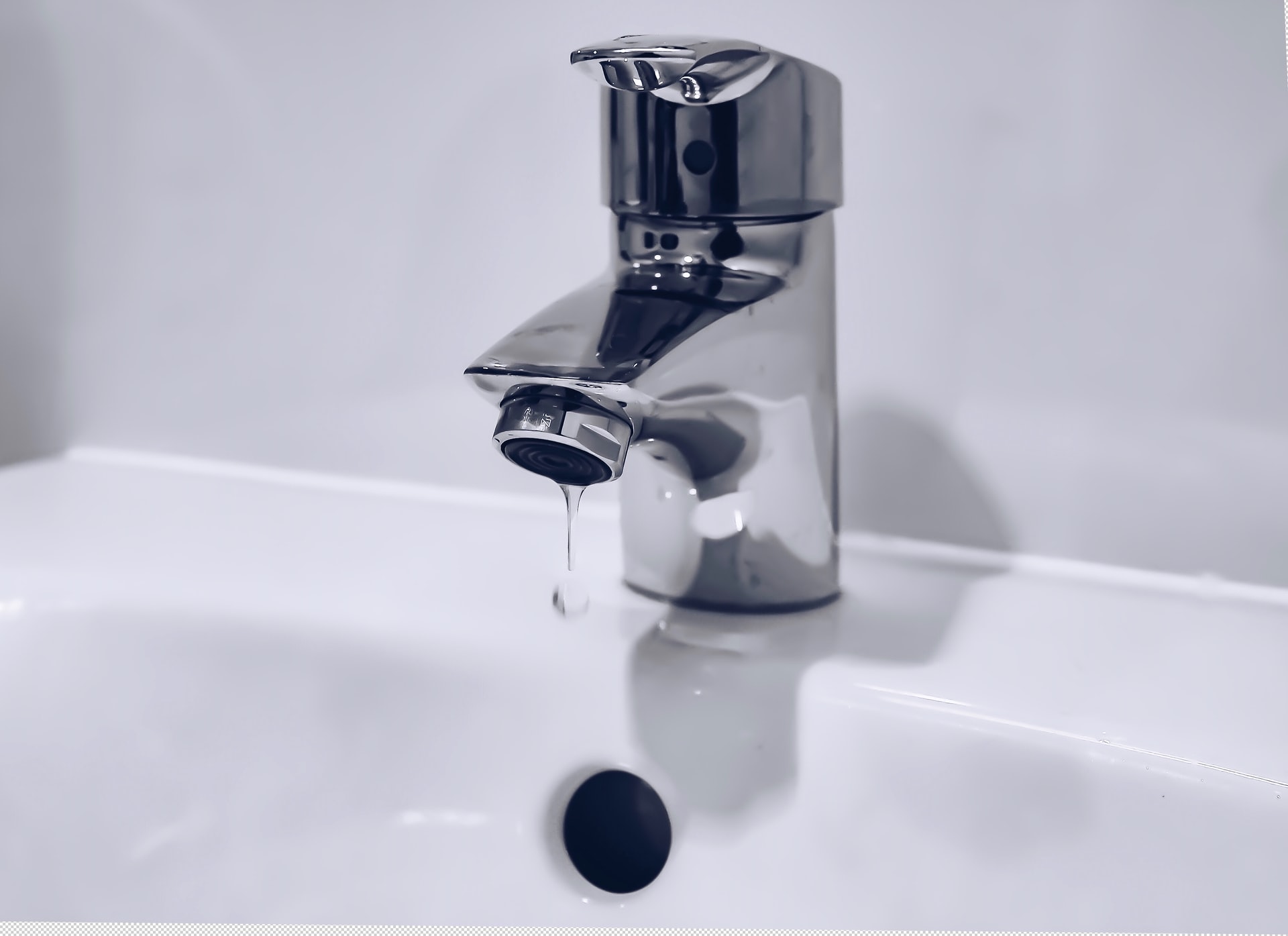 This is why Xtreme Mats designed and manufactured their under sink mat, a product guaranteed to provide unparalleled protection against damage to the base section of your bathroom or kitchen sink and a great platform to help you reorganize and free yourself from a cluttered mess.
What is an Xtreme Mat
An Xtreme Mat is the brand name for the original, and leading, under sink mat. What is an under sink mat? It's exactly what it sounds like! Firm, sturdy and designed to hold up to 3.5 gallons of water and nest a water sensor to protect and alert you to the extreme dangers of under sink leaks.
What you might mistake as sounding like a trivial home accessory, under sink mats are quickly becoming household staples. For decades now millions of homes across America have their left under sink cabinets to the elements including dust, mildew, soap scum, dirt, moisture and more. In only a few years, if you left undetected, the smallest spill could lead to severe damages in your under sink cabinet. Damages that can lead to mold repairs, or renovations, totaling in the thousands.  Rather than risk this unnecessary damage to your home, the Xtreme Mat under sink mat is the best product on the market to provide protection and peace of mind.
How dangerous are under sink leaks?
Under sink leaks can do a lot of damage and the origin of the leak makes no difference. Whether it's your faucet, garbage disposal, water line or your drainpipe, accumulated water will lead to expensive repairs, potential for mold and in severe cases this can incite respiratory illness.
Perhaps the most dangerous aspect of an under sink leak isn't the damage itself, but the fact that they can be so difficult to detect. In fact, sometimes major emergency leaks detected quickly can pose less of a long-term risk to homes than small undetected leaks that are left to seep in and cause permanent damage to your wooden cabinets.
Water left undetected, even in small amounts, can be a serious problem for any home, especially when you're looking to sell and come across a tragic surprise. This is the reason why the under sink mat is becoming a fixture in so many households, apparent complexes and condominiums across the country. It's a product which satisfies such a basic and powerful need; but you should always make sure to treat a purchase like this as an investment and order the highest quality under sink protector you can.
What makes an Xtreme Mat different from its competitors?
While there are a growing number of alternatives to the Xtreme Mat on the market, the sheer quality of a custom designed mat is what sets them apart.
Department stores and big box websites offer cheap, thin mats that you would line your upper cabinets with, NOT contain gallons of water leaking from your sink. And other knockoffs and lookalike mats weren't built to last like the Xtreme Mat. This is why every Xtreme Mat comes with a lifetime warranty.  This warranty covers against normal wear and tear and guarantees that the product will not break, tear, or deform under normal usage.
Where competitors might try to cut corners, we build our mats deep and with a ridge to keep water inside when it spills or that leak happens. Unlike many other dense and taught mats, the Xtreme Mat is sturdy and flexible allowing it to squeeze into your cabinet and install with ease. All Xtreme Mats materials are eco-friendly, non-toxic and VOC free too, so you can rest assured you and your family have a healthy mat in your kitchen or bath.
Ordering and installing an under sink mat
After you've decided which under sink mat is right for your cabinet you can usually order directly off the company website. With Xtreme Mats you'll get free shipping with every order and sometimes, when in stock, a free water sensor too. Your under sink mat should arrive in the mail after a few days, all packages ship by FEDEX ground.
Any good under sink mat will slip into your cabinets base snugly, but with ease. Make sure you measure your cabinet and order the proper sized mat. Xtreme Mats can be trimmed by up to ½ an inch for the perfect fit if needed, but most cabinets do not need this level of customization since they carry 11 sizes to fit the most common sink base cabinets. If you do have plumbing lines from the bottom of your cabinet you are still able to install the under sink cabinet mat. You will need to modify the mat in these case but with the right step bit or bore bit this can be done very easy. See the step by step instructions How to install with plumbing or the video. She is a content writer & editor for more than 12 years. She usually writes about technology news, country news, arts & science, travel & automobiles. She used to test the product and write reviews for popular magazines.