Maintaining a good reputation as a leader is a key ingredient when it comes to running a successful and thriving online business.
Nowadays, all online businesses mainly rely on building a great reputation for their brands.
In fact, over 90 % of people from all over the world either search through the internet or find a business or brand through their local networks.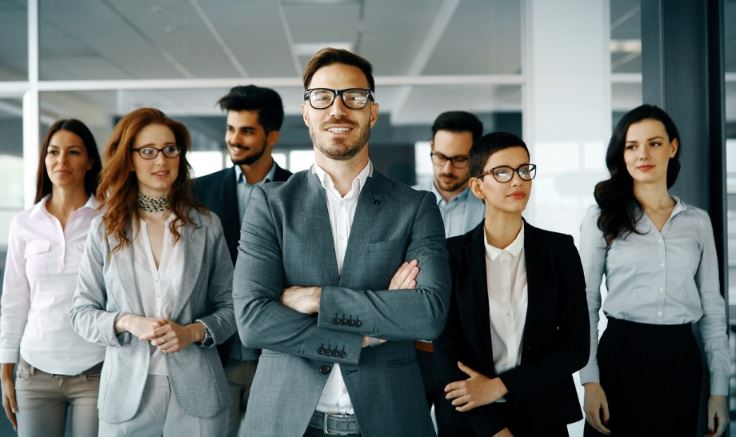 When finding a new business, the biggest factor new customers will consider before making the first purchase is brand reputation.
For each and every online business leader, a good personal reputation score is a must have to stay afloat in the competitive world of online entrepreneurship.
So, if you are a beginner, how would you know about online reputation management in the first place?
Let's clear that out of the way.
What is online reputation management?
Usually, online reputation is a mixture of positive, negative, and neutral reviews of your business. Therefore, it is maintained by a machine, more specifically through AI powered systems. To put it in a simple context, reputation management is how someone thinks about a brand when viewed online. Also, how you've been portrayed online and how others perceive you plays a vital role in consistently sustaining a modern day business.
Why is online reputation management important for a leader?
As a business owner, it is critical that you keep a good online reputation at all times. Here are 7 reasons why you should always consider it above all else.
It increases your sales by generating leads and much more: It's no surprise that most people read online reviews about a business before buying their products and services. Having a bad or average online reputation hurts your ROI badly.
The key is to gain the users trust, so they purchase from you, for the first time. What's more, your new customers will repeat if they're happy with the experience, and they'll also bring in new customers. So, maintaining a good online reputation is everything!
It improves your trust level and creates a raving fan base: If your customers find out that you are a person or brand that is loved and respected by the online community, their trust level will be skyrocketing for sure.
You can generate new business effortlessly: If you want to generate new business, the only way to do it is through expansion. It can't happen any other way. If you maintain a good brand reputation, new clients will find you instead of you running after them.
It makes you an authority in the field: By maintaining a good online reputation, you will gain the trust of existing customers to come back for more of your products. This will also help new people find you and understand who you are and what are your values.
Your blog plays a key role: A solid blog will have content that speaks for you; it partly reflects who you are. This is why most people carefully curate what goes in to their blogs.
It increases your influence: Good reputation increases your authority and that will invariably improve your influence drastically.
Benefits of having a good online reputation management plan as a successful leader:
You will not be able to maintain a good online reputation at all times. It can be tarnished. But it can be repaired as well. You may start to question yourself: how is this going to be possible?
Just wait. For all your worries, there's a simple solution. By having an online reputation management plan, you can avoid the time waste that usually takes place when you are hit by reputation maintenance phobia.
Now that we got that out of the way, here are some benefits of having a good online reputation management plan for your brand:
Predictable brand growth: A brand will invariably grow due to its good reputation. People will trust a brand based on how others perceive.
Sudden profit growth: Businesses with high ratings and reviews will get more income surge. Relevant and new reviews are key to achieve that state.
Great employees: Businesses with higher reputation will attract high-quality employees for sure. You can do a lot with a quality team.
Able to maintain better first time customer experience. The first impression should be as good as possible when someone visits your business platform for the first time. So, good online reputation will help you provide the best first time experience without denting your bank account.
Conclusion:
Okay, It's time to recap!
We've learned all about:
What is online reputation management
Why is online reputation management Important for a leader
Benefits of having an online management plan as a successful leader,
And much more key insights.
Any suggestions? Share them in the comments section below! She is a content writer & editor for more than 12 years. She usually writes about technology news, country news, arts & science, travel & automobiles. She used to test the product and write reviews for popular magazines.