British people frequently use the word "hose" to refer to any flexible water pipe. As a result, the term "garden hose" mostly refers to a flexible pipe used in gardens. There is often an attachment used to concentrate or sprinkle water at the end of the garden hose. To use water in many ways in the garden, this hose may be attached to any tap or spigot.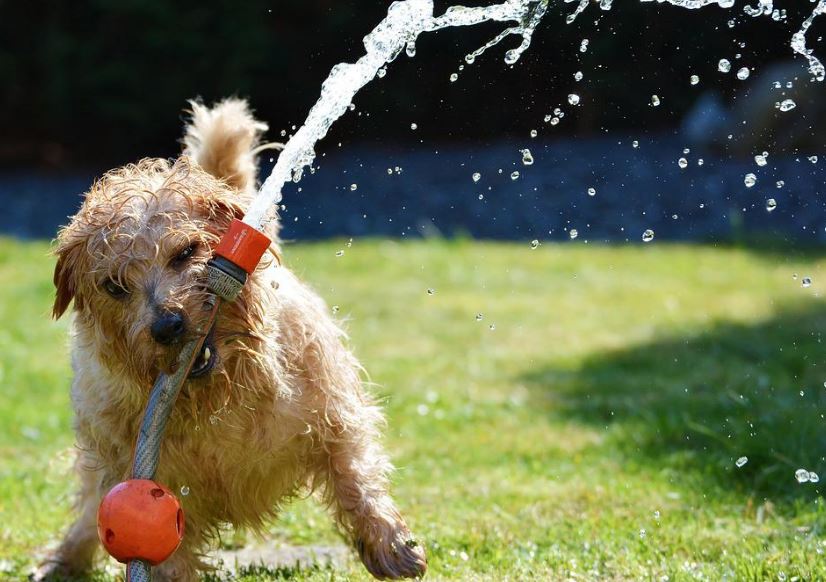 Besides this, there are different kinds of garden hose fittings. Hose fittings are generally differentiated on the bases of the purpose they serve. Each fitting also comes with a certain kind of connection method.
Different connection methods are used to attach different fittings to the garden hose.
Functions of Garden hose fittings
Garden Hose fittings cater to diverse functions. Some of the functions are mentioned below:
Coupling:

It can connect two hoses making it a single hose. This is made permanent via threading or welding.

Plug:

It is connected to a female end to close the hose. 

Elbow

: This generally changes the direction of the hose at certain angles. Most commonly 90-degree and 45-degree angles are made. However, nowadays, 22.5-degree elbows are also manufactured.

Union:

Union is a kind of coupling that can be cut-detached. It is easily released by the brief bond.

Cap:

It acts like a cup covering the end of the hose. It can be connected with threading or welding. 

Reducer:

two different sizes of hoses are connected to control the flow of water.

Tee:

As it is certain from the name, it forms a T shape intersection. This is generally done to distribute water in different directions. 

Wye:

The hose is connected in a Y shape intersection. This combines the flow of the fluid or works vice-versa by distributing it.

Nipple:

It is used to connect two different fittings at each end.

Valve:

The valve is connected between two hoses. It can be turned off and turned on to control the water flow. 
Types of fittings- complete guide to Garden Hose fittings
A garden hose can be put up in a variety of ways. Depending on your demands and watering requirements, you should set up your hose accordingly. Here, we are going to list different kinds of Hose fittings and connectors for you to choose one according to your need:
Male tap connector (threaded

): It is ideally used to link a female hose or female tap connector. Its connecting link can be seen on its exterior body.

Female tap connector:

Typically, a female tap connector fitting is used to attach copper or plastic pipes to a male thread fixture. The female coupler is perfect for attaching faucets and toilets.

Plastic-fitted tap connector: To further connect the garden hose to the tap without any water loss, a plastic-fitting tap connection is frequently utilized. It is durable and easy to fix.
Water stop hose connector:

The water stop hose connector suggests its duty by the name itself. It is placed in between two hoses to regulate the amount of water supply.

Hose repair connector:

You may use a hose repairer to link two hoses together when you need to use two hose pipes to cover greater distances. This comes as metallic hose repair and rubber hose repair. You can buy either of them according to the usage and need.

Double male connectors:

Two hosepipes that are equipped with hose connections may be connected and disconnected with ease using double male connectors. They make sure that two hose portions expand and meet without leakage.

Three-way or Wye connectors:

This is used to distribute or concentrate water in the desired direction. It forms a Y-shaped branch of the hoses. Additionally, the hose size and length have an inverse relationship with pressure. Branching lengthens the hose but lowers the water pressure inside the hose pipes.

Semi-permanent or quick-release fittings:

these are easily detachable fittings. They don't require connections to be screwed in, so they may be quickly attached to taps. These connections make it simple to attach additional fittings or accessories, such as sprinklers and spray guns. Threads and plastic rings are no longer in need because of these "quick-release" and fix fittings. Quick-release faucets also come in different forms. They can be non-push fittings with crew connectors, crew fittings that are used for indoor taps, and push-in quick-release connectors. You can buy any of these according to your need or use.
Related: Flexzilla Garden Hose Review – Lightweight and flexible Garden Hose (HFZG5100YW)
Other uses of garden hose fittings:
Garden hose fittings are not only used in their original use but are connected to hoses for different uses. Most commonly, we see a hose fitted to a tap connecting the washing machine of our house.
Other than this, sprinklers are also connected to the taps and hoses for multiple uses and also to create a distinguished experience in the usage of water.
Many technicians attach a pressure washer to a garden to make the most of its use. It can now be used for washing cars, doors, air coolers, etc.
Sum it up:
Here in this article, we discussed different kinds of garden hose fittings and their uses. It is also very important to take good care of every fitting that you buy for your garden hose. Taking proper care and maintaining them does not need a lot of your effort. Simply cleaning the garden hose fittings can make them live longer and work to their fullest. From this article, you can choose the best fitting for your need. She is a content writer & editor for more than 12 years. She usually writes about technology news, country news, arts & science, travel & automobiles. She used to test the product and write reviews for popular magazines.