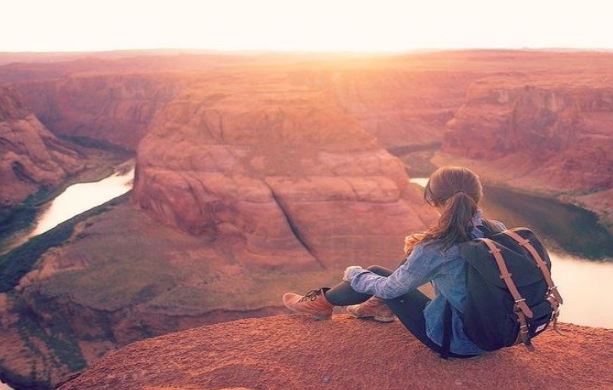 Traveling is an exciting hobby that offers a relaxing state of mind. There is no better way to get a break from the hectic everyday routine than traveling. It is not only entertaining but offers a great deal of learning curve. Whether you travel on foot or via road, you will cherish the experience for a long time.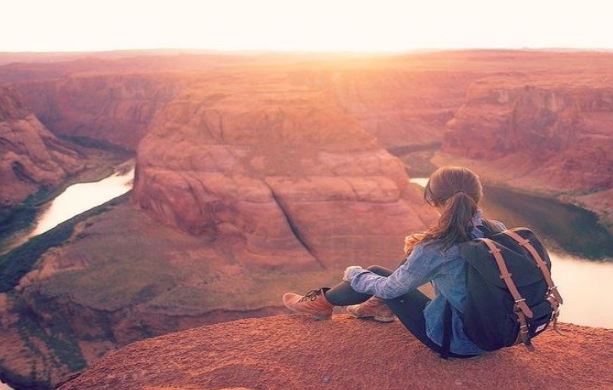 Traveling can become stressful if you do not plan things ahead. It is important to plan the trip before setting off. You should know all your requirements and carry them with you. Having all the essentials will make your trip a pleasant one. You might be thinking, what are the right essentials for a trip? This blog will provide you with all the information that you need.
What to Pack While Travelling: The Ultimate Checklist
Backpack:
The backpack is essential gear for any type of traveling. There are tons of things that you have to carry around while traveling and a backpack is a perfect choice to accommodate all of these. You can put your camera, food items, clothes, and books in it and use them whenever required.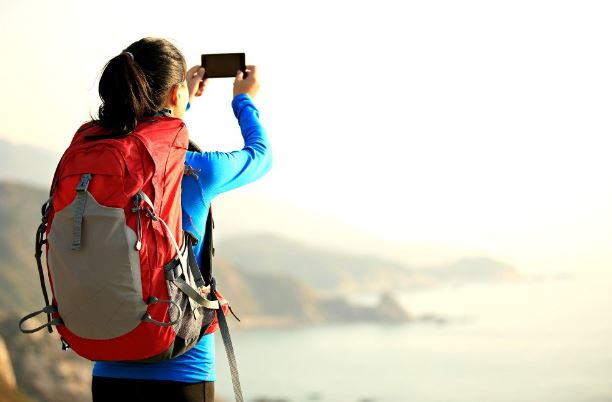 It is always good to carry an extra carry-on backpack with you to avoid risky situations. The first one might get full quickly, or its weight becomes unbearable while traveling.
Hiking Boots: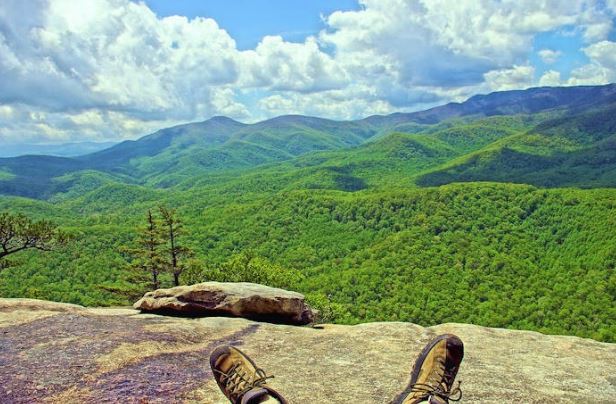 What's the point of adventure travel if you don't hike? It's like going to an ice cream factory without eating ice cream. You cannot rely on your ordinary shoes for hiking because you never know how the gradient turns out to be. So, it is important that you keep hiking boots with you that will make the experience worthwhile.
Make sure that you keep lightweight hiking boots with you because they will be convenient to carry.
Camera: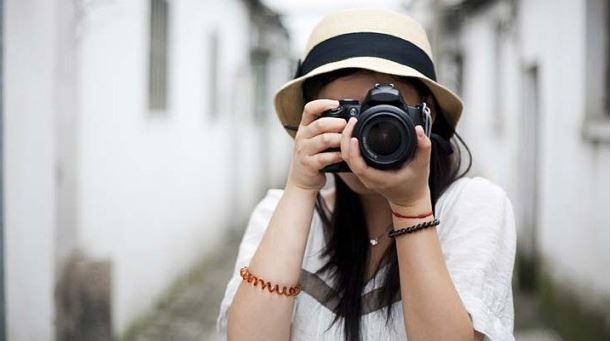 Traveling is all about exploring new places and enjoying little movements. To capture these joyous movements, a camera is a must. So, before finalizing your travel items, make sure that you put the camera on the list as well.
It is not necessary to carry high-tech cameras. You can have a regular-sized digital camera or a mobile camera with a nice resolution and you are good to go.
Sunglasses:
It might not appear to be a necessity while traveling but it is indeed. You should always carry sunglasses with you as they can be beneficial during the trip. If you are driving in the sun, they can save your eyes from the glare.
Protection from the sunlight is not the only purpose of carrying sunglasses. They can also save your eyes from dust and other particles during outdoor activities providing you with better vision.
Sleeping Bag:
Getting ample sleep while traveling can be a struggle. You should cash on every opportunity to compensate for your lost sleep. So, carrying a sleeping bag during a trip is a good idea. You can have a relaxing sleep in your sleeping bag during camping and also take naps whenever possible.
The modern sleeping bags come with a temperature control option so you can have a cozy bed with you everywhere.
First Aid Kit: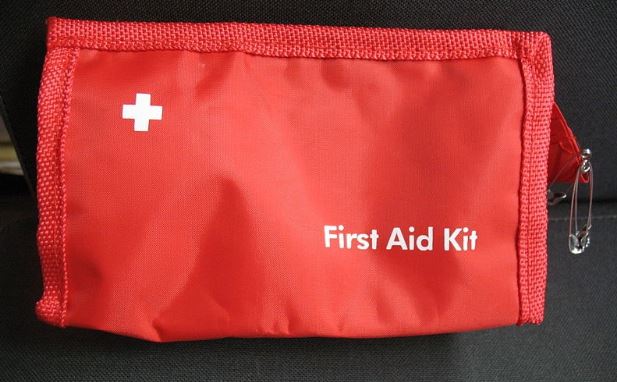 Even though traveling is an enjoyable experience, things could go wrong in a flash. There are always chances of little injuries during adventure travel, and you should be fully prepared to deal with them. A first aid kit is an important element to carry while traveling. It does not need to be elaborate rather few basic medical care items are good enough.
It would help if you carried a guidebook of first aid during traveling so that you can handle minor medical issues immediately.
Reading Materials: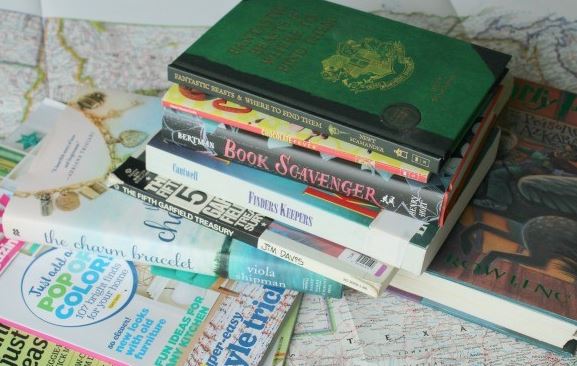 Many moments come during traveling when you have to kill time or are boredom. Reading is a nice activity to do in your free time while traveling. It would be best if you carried different types of reading materials with you so that you can switch according to your mood. You might be thinking that doing so will put a load on your luggage, but there is a solution to that.
It is not necessary that you carry heavy books; rather you should consider alternatives. For example, you can keep miniature or small book editions and magazines with you. Another very convenient way of reading during the trip is via phone and the internet. You can download e-books or read them online while traveling.
Gadgets: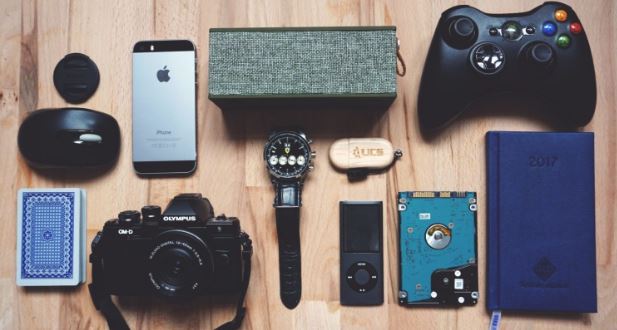 Gadgets have become an imperative part of our lives, but their importance grows even more during traveling. There are different gadgets that you should carry including a power bank, water purifier, flashlights, portable WIFI, etc. All of them can come to your aid at one point or another.
One of the most important types of gadgets that everyone should keep while traveling is a music gadget. From portable speakers to iPods and headphones, make sure that you have enough of them. They can be a Godsent item during boring and dull times of the journey.
Check also: Top 12 Tech Devices to Bring in Your Travel
Snacks: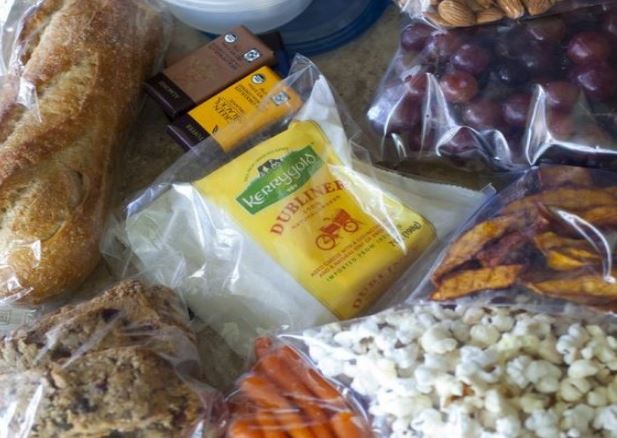 Some people don't realize the importance of keeping snacks while traveling which they eventually regret. During travel, the eating routine gets disturbed, and sudden cravings can kick in. So, you should have something to fulfill your appetite, and there is nothing better than snacks.
Consider all flavors of snacks including salty, spicy, and sugary so that you have a variety of munching options.
Favorite Music: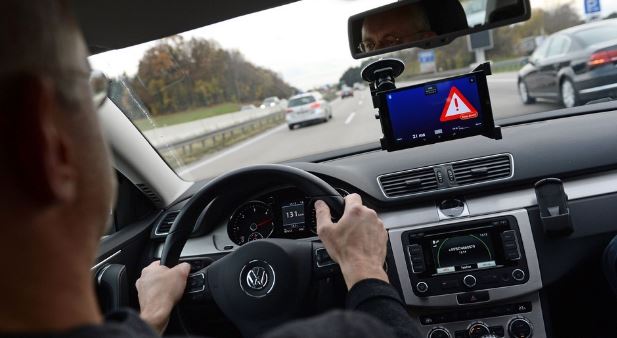 Well, you won't have to carry it. It must be already on your smartphone or tablet. If not, make sure that you download your favorite music before leaving for the trip and make a playlist of party and mood-lifting songs. Just place the phone in the car phone holder and connect it to the stereo system via Bluetooth or Aux and enjoy.
Conclusion:
If you are fully aware of your needs while traveling, you are good to go. It can save you from a lot of hazards and inconveniences. Following the above guidelines will help make your travel experience a lifetime memory.