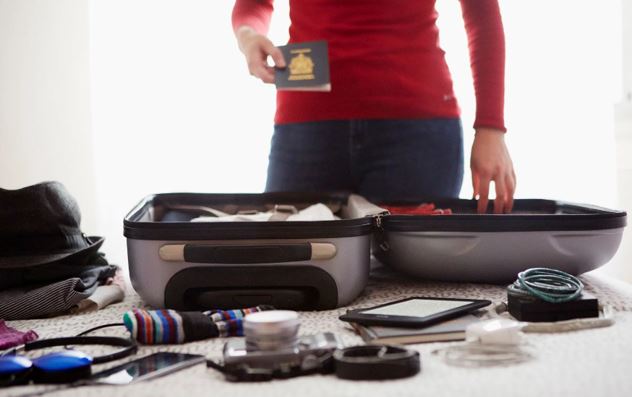 Tech gadgets should be essential items on your packing list. Without them, you will have lesser things to do which can make you feel the entire trip is boring. When you are travelling, you won't have easy access to them so bringing along your own gadgets is the best. The following are 12 tech devices you can bring along in your travelling.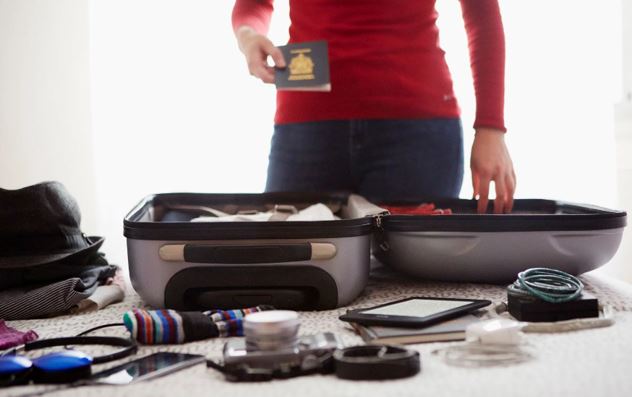 Top 12 Tech Devices to Bring in Your Travel
Travel Wi-Fi Hotspot
When travelling, you are sure to want to connect to the internet because you want to find some information on the web, watch a movie and listen to songs online, and etc. The hotel usually provides free Wi-Fi but it is boring to stay in a hotel the whole day. If you go outside, it is hard to find places that give you access to Wi-Fi. The best solution is to carry a travel Wi-Fi hotspot. You can rent or buy it.  The pricing depends on the daily data speed allowance. Most travelers only use 1GB/day at 3G speed. If you are a heavy internet user, you may subscribe to the 3GB/day – 5GB/day plan. Some of the best travel Wi-Fi hotspots are Skyroam and TEP Wireless.
Sleep Earbud
Sleep earbud is another essential item to pack if you are sleeping in the same room with someone who snores. By wearing earbud, you won't be able to hear any external noise like people talking or playing loud music. Poor sleep can give your health problems such as reduce your body immune system and inflammation. Both wax and foam earplugs are the best options. Examples of earbuds for sleeping are Bose QuietComfort 20 and SleepPhones AcousticSheep.
Digital Translator
If you are travelling to a foreign country, there will be a lot of times when you have difficulty communicating with another person because you don't understand his language. This problem can be solved by carrying a digital translator. The digital translator is a small device that is wearable on the finger like a ring and is small enough to put in your purse. When you need something to be translated, press the speech button and talk into the microphone. The computer will speak out loud the translated text in a clear voice. You should check how many translation languages the device support before buying.
Travel Adapter
You can bring a travel adapter if you use your electrical devices in the hotel room. When you buy a travel adapter, it will indicate the switch outlet of what countries such as the US, UK, EU, and AU. Another thing is that the travel adapter must be able to accept the voltage of the country. If not, your device will not be able to work even when plugged into the switch outlet.
Portable Iron
A portable iron is an essential item if wearing neat clothes is important to you. There are two types of portable iron including the handheld garment steamer and folding electric iron. The handheld garment steamer allows you to iron your shirt on the hanger. The foldable electric iron can be used to iron clothes on a portable ironing board with shorter legs. You can also iron the clothes on a magnetic ironing blanket.
Travel Drone
If you are not skilled in using a video camera, you may find the scenery that you capture dull. You may want to invest in a travel drone which allows you to record the surrounding scenery from the sky. The travel drone can fly up into the sky and capture the scenery in sky view mode. When buying a drone, check for things such as how far it can fly, how long the flying time last and features of the camera.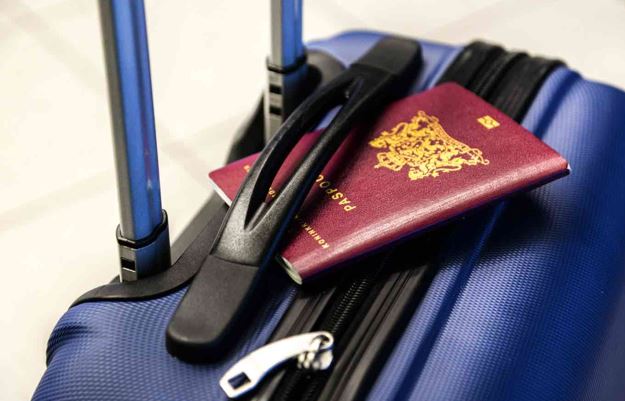 Digital Camera
You can get a digital camera if you are not interested in flying a drone. With a digital camera, you can take a photo and record scenery. If portability is important to you, you should buy a mini digital camera which allows you to slip in your pocket. You don't have to buy a digital camera if you have a smartphone with a high quality camera.
Laptop
You should bring your laptop if you want to work on a project. If you plan on using your laptop to edit a video, make sure it is already installed with a video editor. You can conveniently merge all the different clips you have recorded by using a video editor like video merger by Movavi. Once the clip is edited, you can directly share it on your social media account from the software.
Bluetooth Speaker
Maybe you are planning to have a picnic at the beach or some other tourist attraction and you want to turn on your speakers loud. When in these outdoor public places, there is no electric outlet to plug in the wire of your speakers. But, there is another way and that is to use Bluetooth speakers. Bluetooth speakers can be connected to a Bluetooth supported device like laptop, and portable MP3 player and play music. Bluetooth speakers support features such as voice and gesture control.
GPS Vehicle Tracking
You can bring along a GPS if you will be renting a car to explore the places in the travel destination. With a GPS, you know where you are and you can quickly find the correct route to the place that you want to go. The map on the GPS can be updated if you have a membership to an annual subscription plan. Some GPS offers additional information on the map such as guidebooks.
External Charger
It is convenient to bring along an external charger in your purse wherever you go. When you are outside, you realize your phone battery is reaching 0% and you don't know where you can go to charge your phone. With an external charger, you can charge your phone without having to bother the hassles of going to find a place with a switched outlet to charge your phone.
Digital Hanging Luggage Scale
The digital hanging luggage scale is a handy gadget for preventing you to exceed the maximum weight allowed for the luggage. By having this scale on hand, you can save hundreds of dollars in excess baggage fees. To weigh the bag, you simply lift it to hang it on the scale. The battery is usually a coin cell battery but there are also some models that can be recharged with a USB cable.