Hosting guests at your residence can be exciting, but it's also quite a bit of stress. Whether it's your friends from college, a favorite cousin, the in-laws, or your parents, you want them to feel right at home. Not at their homes, of course. Somehow, you have to figure out how to create a space that makes them feel like their on a retreat but welcoming enough that they feel comfortable.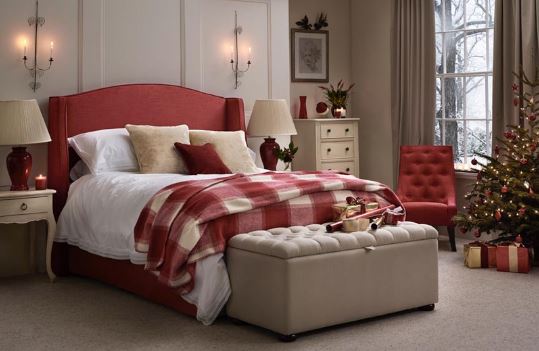 Get a Quality Mattress
The first thing you should focus on is the mattress. Don't have your guests sleeping on an old mattress. Invest in a new one. If you can't afford a bed, you can consider other comfortable sleeping options. A futon, for instance, doubles as a chair and bed and can be very relaxing. You can also look into high-quality air mattresses.
New Bedding Matters
You can't stop with just a new mattress, you'll also need the appropriate bedding for your guest's room. When they slip into bed you want them to feel as if they're sleeping on silk. Like they're in some five-star hotel. Instead of piecing together what you have from your other bedrooms, consider buying some new ones. Opt for brands like Madison Park bedding ,which are high in quality and comfort, yet still affordable.
Plenty of Space
It's pretty hard for your guests to feel welcomed when there isn't even enough space for their belongings. If you have clothes in the closet, underwear in the drawers, and toiletries on the dresser, where is the room for them? This can make them feel out of place causing them to live out of their suitcases. Remove your personal belongings from the guest room leaving only necessities like fresh linens and toiletries.
Relaxation or Entertainment Area
Your guests aren't going to spend every waking moment in their beds, so make sure that you've provided them with enough space to relax or be entertained elsewhere. A pair of comfortable chairs for seating, a flat screen television, and perhaps a small coffee table with books and magazines would suffice. If you have wireless internet, be sure to provide your guests with the passcode so they can use it.
Snacks and Beverages
You may not be able to fit a mini fridge in the guest room but you do want to provide them with a  few snacks and beverages so they don't have to constantly leave their rooms. A fresh bowl of fruit on a side table, a few packs of crackers, and perhaps a small coffee pot with coffee and tea options give them a bit to work with.
Office Area
Depending on what your guest does for a living or how long they intend to be with you, the need to complete some work could become apparent. You can make the guest room even more comfortable by providing them with an area to work from. A small desk and chair with a few basic supplies like pens, pencils, highlighters, and paper, will certainly be appreciated.
Efficient Restroom
If your house has more than one restroom designate one just for your houseguests. This makes them feel a lot more comfortable and keeps the traffic down in your own house. Make sure their bathroom has everything it needs from extra towels and washcloths to soap and toothpaste. If you can spring for it, you can also add things like massaging showerheads, aromatherapy diffusers, and bathroom decor to give a spa-like experience.
When you invite someone into your home, you want them to feel as if it is their own. This is especially true if they're staying a few nights. The best thing you can do is create a comfortable room designated just for them to relax, unwind, and spend their downtime. Using the advice above helps you to find a unique balance between making them feel like they're on a beautiful retreat and right at home, all at the same time. She is a content writer & editor for more than 12 years. She usually writes about technology news, country news, arts & science, travel & automobiles. She used to test the product and write reviews for popular magazines.