Are you crazy about your home? If yes, then you might love to decorate your home and make the changes in the style after some time.
No doubt that decorating and redesigning your home as per your taste can be expensive. But, with little creativity and thinking outside the box, you can decorate your space stylishly without spending much money.
When it comes to redesigning or decorating your home, you might look for an interior designer, or you may also design it yourself. In both cases, you have to spend more bucks from your pocket. Fortunately, there are plenty of ways to style your home, but in this article, I will share some tips by considering which you can redecorate your home from the kitchen to your bedroom without spending thousands of dollars and in a minimum time span.
Now, let's take a look at some of the ways by the following which you can freshen up your home and improve the quality of your space.
6 Low-Budget Home Decorating Ideas
Let's get started…
#1- Rearrange the Furniture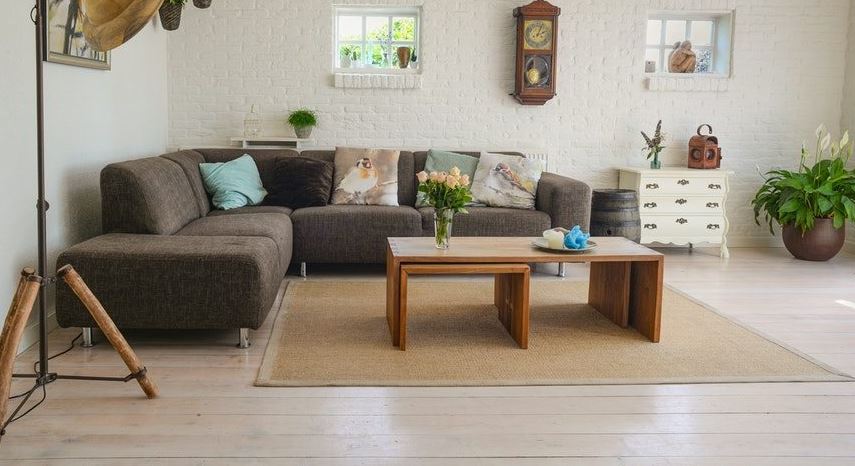 If you want to change the look of your room without spending a single penny, then rearrange the furniture and feel something new in your house. Like moving the sofa to the opposite side can make your room more inviting, create a unique focal point to grab the audience attention at the same time. And, the best part is you don't have to spend extra bucks.
If you want to make a change in your furniture room doesn't mean that you need new furniture. You can make comfortable rearrangement to give a new look to your room. Further, you can know how to arrange your furniture in the best possible way so that your furniture room looks perfect.
#2- Repaint Your Walls
Another cheapest way to give a new look to your house is to repaint your walls. This tactic will help you to transform your room and give it a fresh look.
Just think, which is the first space in your home which encounters your eyes? Yes, the answer is Walls. No doubt, there are numerous ways by which you can upgrade your walls like by using wallpapers, plyboard etc. But, the best and inexpensive way to freshen up walls is by using different colours of paint. You can also use paint stencil patterns as per your taste and space to give some new look to your walls.
#3- Maximize Kitchen Storage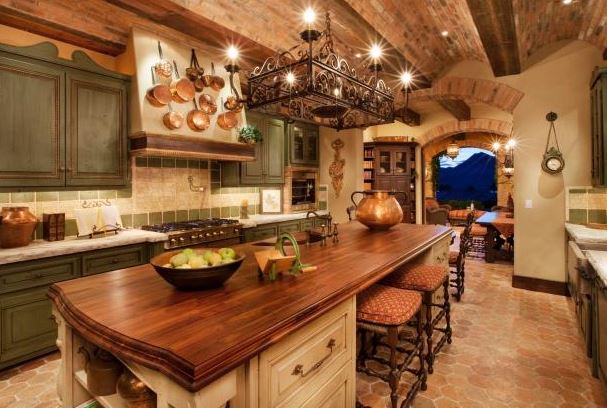 Kitchen is the heart of the home and the central place at which your family and guests often eat, socialize and cook together. Therefore, it is essential for you to get a creative kitchen and upgrade it to create a wide variety of exciting effects into your space.
If you are looking to renovate your kitchen or just want to create the kitchen of your dreams in a budget-friendly way, then you can incorporate numerous DIY kitchen remodelling ideas without any issue like you can use Chalkboard Wall, Gray And Green Kitchen, make kitchen brightly light, use Wood and White Tuxedo, display glass bottles and many more.
So, whenever you make your mind to upgrade your home, don't forget to add kitchen – The most important room in your home into your bucket list. Moreover, to give a new look to your kitchen, you can change the appliances but it might escalate your budget.
#4- Make Home Decor Items From Things You Consider Waste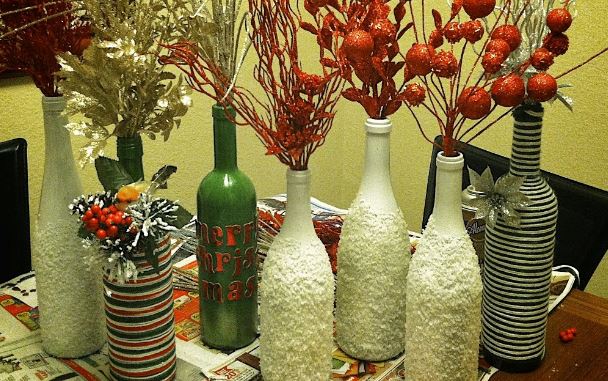 "DIY- Do it Yourself" is the best way to fulfil your desires without wasting a single rupee. Just look at the waste material which is placed in your store. It's only covering your space and doing nothing more. Have you ever thought of using waste for decorating your house? If not, then roll up your sleeves and put some efforts to make your home look effective.
Pick up the tabletop and books which are not into use, assemble them all to use it as a side table. You can also make cork lamp, tissue box cover, coin bank from your waste bottle, pendant lights, candle lampshade with extra wine glasses, laundry bag, etc. on your own from the waste which can further be used as a home decor item.
For this, you need to put some individual efforts, time and mind to decorate your home with the waste. If you are wondering about how to make home decor items from waste things, then let me tell you that youtube is the best source to get some ideas and learn something new.
#5- Use Plates as Wall Art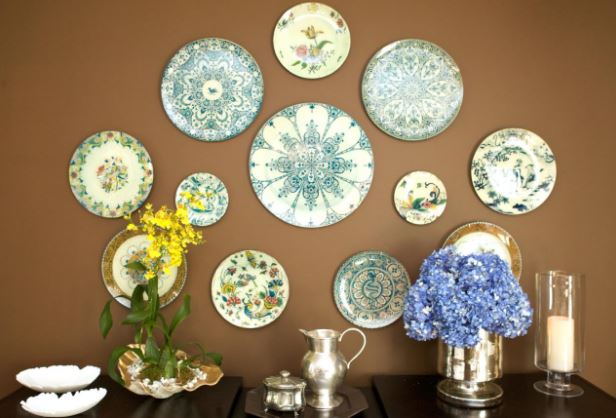 No one can think of using plates for decorating your house walls. You might not have thought of using it. But Yes, it is an excellent choice for cheap decorating.
Mounting plates onto the wall is easy, but, it needs the right balance. Also, you don't have to put extra efforts while collecting impressive plates because there are so many varieties of plates available in the market of different colour, shape, size, pattern, and picture.
So, start collecting a variety of plates and mount it in the centre of the wall to give a new look to your place.
#6- Incorporate Indoor Plants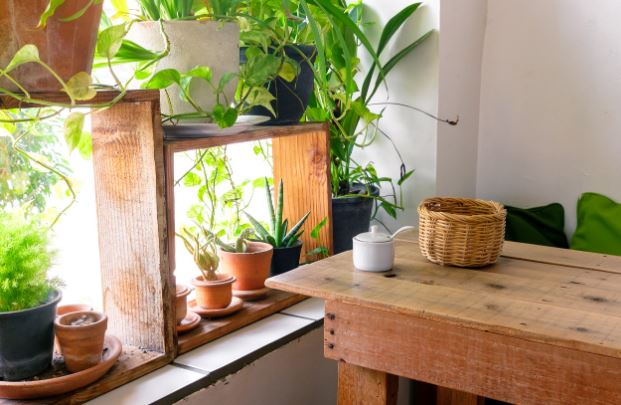 It's true that fresh flowers and plants bring a home to life and fill the life of people with a fragrant scent and vibrant colours. Then why not to invest little bucks from your pocket to decorate your rooms and give a fresh look to your house.
Using plants is not only a cheap decorating idea but also infuse your room with natural energy. So, whenever you want to redesign your space, make sure you Go Green. But don't forget to balance the colour scheme and style of your space.
Last Say
Redecorating or redesigning your home is not an easy task. It tasks a lot of time and money. The best part of the ideas mentioned above is that you can style your home without spending much money.
One thing you must focus while considering the above-mentioned points is that you need to be creative and implement that point, which helps you in turning over all the decisions to a decorative home.
Once, you are done with the change, make sure you update the design, again and again, to rejuvenate yourself and feel great while sitting at any place of your home. If you have more ideas to share, feel free to add in the comment section below.
Happy Decorating!
Read more Home articles: She is a content writer & editor for more than 12 years. She usually writes about technology news, country news, arts & science, travel & automobiles. She used to test the product and write reviews for popular magazines.