Wearing a computer on your wristwatch is cool!!!!
But how????
A digital watch with almost every feature of your computer is the right answer. Simply, it is a wristwatch with additional features with certain options displayed on the screen.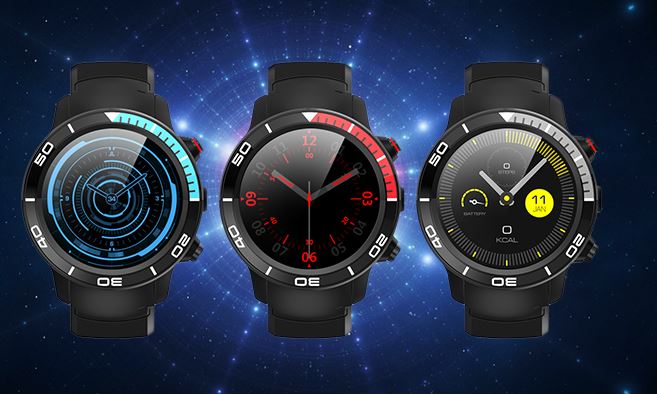 A portable Smartwatch with internet access is capable of all the potential capabilities besides timekeeping, like Calling, messaging, Bluetooth, and GPS navigation in contrast to all this includes tracking activities, heart rate and reminders for the whole day.
Modern smartwatches comprise several apps, similar to smartphones with a touchscreen display. Mostly a smartwatch does not stand alone but their larger functionality percentage relies on smartphones. Most smartwatches use Bluetooth connection with a compatible Smartphone to get data because usually, smartwatches do not possess Wi-Fi and SIM cards.
There is a question in many people's minds about why we need a smartwatch.
The answer is very simple! Notifications….yes the main reason to have a smartwatch is being able to get all the notifications you need without removing smartphones from your bag or pocket. It provides ease and simplifies life by saving time. In addition to it, a Smartwatch helps in:
Navigating around an unknown area or city. Smartwatch makes it far easy and more comfortable than using a Smartphone.
Keeps you concerned about fitness issues and fitness levels with the help of its fitness trackers. Most smartwatches run fitness apps like Strava and Endomondo.
It makes it easy to receive a phone call during exercise, driving or walking.
It also helps in performing daily life functions like turning hue lights on or off, controlling the temperature of the chiller, the volume of a sound system and so on.
It also keeps your social etiquette level high because it sometimes becomes impossible or rude to check your Smartphone.
Many famous and some less famous companies are making smartwatches but the top brands who are providing the best smartwatches to their customers are:
Samsung, Apple Watch, Fitbit, Fossil Sport, GARMIN and Amazfit.
Smartwatches are mainly differentiated into two types:
General-Smart watches: perform general purposes like the Apple smartwatch which not only replaces a wristwatch but is mostly dependent on smartphones. These Google-powered wear OS devices are supportive devices for Smartphones. These include Apple watches, Wear OS watches and Tizen watches.
Specific-use watches: This niche includes smartwatches used for specific cases and reasons. These are more likely to use as fitness trackers. These might be a combination of fitness trackers and phone-dependent smartwatches. These include Diving watches, Hiking watches, and Flying watches.
Before buying a smartwatch there must be some features in the buyer's mind. The most important is the kind of Smartphone any person uses because the functioning and efficiency of a smartwatch mostly depend on the type of Smartphone with which it should be connected. Mostly Android, Pebble or iOS devices can be chosen.
The second most important feature is the display of a smartwatch. Two kinds of display are available in smartwatches. An E-paper display that is trouble-free to use even in bright sunlight. It is available in monochrome as well as colored version and its less battery consumption is an additional feature. It is called an E-ink display. Another one is a brighter and colorful version which of course needs more battery consumption but it has the edge of providing better photos and app display. It is known as an LCD.
The ''Notifications and Alerts" feature provides maximum convenience to smartwatch users. Every smartwatch works similarly as mobile phone works. From making and receiving calls, receiving notifications, reminders, and text messages, are things that should be expected from any smartwatch. It must be checked before buying a smartwatch that will make you able to see text messages and notifications easily. Is it easy to answer the call or type text on it? And can it show the notifications for any other application such as Facebook, Twitter, or WhatsApp?
"A good wristwatch is not only an accessory but a statement of style, elegance, and self-expression."
A smartwatch is not only a gadget but also represents your style and fashion sense. Reputable watch brands provide customize versions of smartwatches for their customers. Fossil Q Wander, Pebble Tim Steel, and LG Watch Urbane provide the most stylish and swag wearable technology. On the other side, Tag Heuer and Michael Kors offer designer smartwatches. Apple smartwatches come in a range of eye-soothing colors, with a range of contemporary and voguish strap bands with variable fitting options.
With all these amazing features and style statements look these smartwatches have some deficits also. These drawbacks are their dependence on smartphones, and it makes it another device for which anyone has to pay extra and charge extra. Still, they are not very much stylish and sometimes look like a toy clutching your wrist.
As a conclusion, it is sure that the rising smartwatches industry is going to reduce its drawbacks and snags. It may become a device that can allow us to spend less time gazing at our Smartphone's screen and can provide us more time to interact with our surroundings and loved ones. Any invention that connects us with our real happiness is a real blessing. She is a content writer & editor for more than 12 years. She usually writes about technology news, country news, arts & science, travel & automobiles. She used to test the product and write reviews for popular magazines.