Phones have now become a multipurpose tool, that just keep getting better and better. It's no longer useful for only calling and texting your friends like in the old days, or taking a few pixelated photos. There are now apps for everything, such as fitness activity tracking apps, games, or whatever. Top 3 Types of Fitness Mobile Apps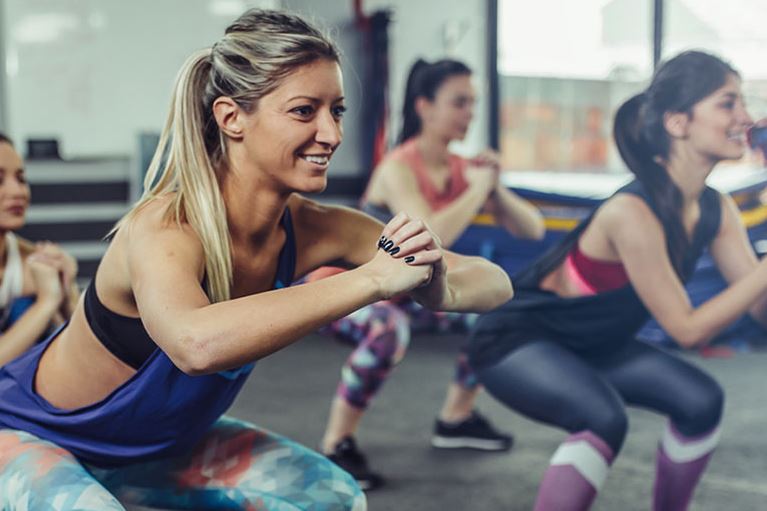 Now, with the help of continuously advancing technology, your phone is pretty much like your own little helper, that you keep in your pocket. Whenever you have trouble finding a place, or remembering that damn formula at your maths exam, your little digital friend is always there to help you, at just the click of a button.
That being said, with the many things that the phone can offer you, it can be very easy to get hooked on, keeping your face planted on a screen all day long.
So why not use it to do something productive for a change? Like installing some apps that will get you out of the house more often, such as workout planners, or even something that finds you the best deals on gym memberships.
Here are some of the many types of fitness apps you can find to help to maintain, or building your body in a much easier way.
1. Gym apps
If you want to pick up working out at the gym but you don't know how to start, don't worry. There are many workout planners specially designed for beginners, built to slowly build your strength without straining on your body too much, by making your workout sessions short, yet effective.
Or why not save some money on a personal trainer by installing your own one on the phone, most of the time for free. Those kinds of apps are made to learn from your past sessions and continuously adapt to your behavior, in order to build a plan based on your strengths or weaknesses.
If you are a hardcore gymoholic there are many apps that are made to motivate you and keeping pushing yourself, whit the help of online leaderboards that bring out the competitive side of you.
2. Running and cycling
For cardio, tracking apps can prove to be the most useful. You are able to see the distance you traveled, and fast you did it. It can even motivate you to get a move on once it sees you are starting to slow down.
Keeping track of your goals, and being able to see how far, or close you are in reaching them, is very important to keep you motivated and not give up on your dream body. So these types of apps are a must-have.
3. Yoga
If you want to get into yoga, your phone can help you here as well. There are apps that provide access to all sorts of classes, on any of the types of styles you want to get into.
You want to focus on fat burning, building strength, or improve your flexibility? Your phone has got you covered.
Conclusion
That being said, stop using the phone as a time-wasting machine. These types of apps, and many others help you make your life a whole lot easier for picking up on a sport, so you'd be better off be putting it to some good use. She is a content writer & editor for more than 12 years. She usually writes about technology news, country news, arts & science, travel & automobiles. She used to test the product and write reviews for popular magazines.