It's a well-known fact in the world of business that it's far easier to keep a customer than to acquire a new one. Getting a new one requires expensive outlays for marketing and advertising, while retaining one can be done through simply looking after the customer. In fact, according to Thinkjar, it can be as much as six or seven times more expensive to attract a customer who hasn't used your product or service before than to keep an existing one, and one marketing guide suggests your chances of selling to an existing customer versus a new one are fourteen times higher.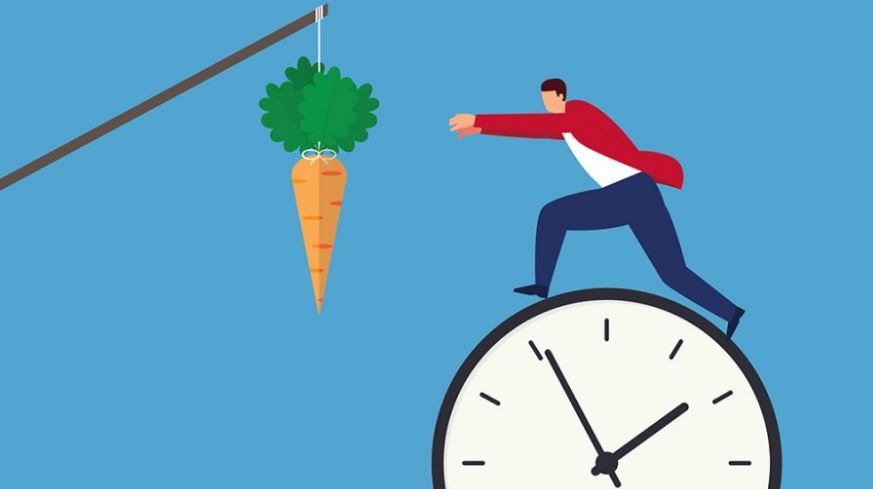 Which is why, when all is said and done, going that extra mile to reward your customers is a project that's well worth your time. We've collected together five examples of brands that are doing just that, and doing it well.
Spikeball
Spikeball is a company whose brand name has basically become synonymous with that of the sport it deals in, Roundnet. (The sport, for the uninitiated, is a volleyball inspired game in which four or more players attempt to score points by bouncing a ball off a trampoline-like net in a way that prevents the opposing team from returning the shot). Spikenet sells equipment for the sport, but has also invested a lot of resources in building a community around the game.
Part of that project is its 'SpikePoints' programme, which has three separate tiers – recreational, intermediate or premier. Participants earn points for money spent with the company, but also for social shares and product reviews, with more points being allocated to higher-tier members. It's a smart way of keeping diehard fans engaged and making them vocal about the brand.
Wink Bingo
An example in the business to consumer space is Winky Bingo's reward scheme. The principles of the scheme are not dissimilar from those offered by many high street retailers – spend money with them and you'll be rewarded with more credit to spend with the outlet in question. In this case, of course, the outlet is online rather than a bricks and mortar store with physical space. Whatever bingo room you play in on the site, you'll be earning rewards as you play. You can also go a little further and rack up rewards by taking part in Wink's Daily Challenges and Rewarding Wednesdays, which give you the chance to complete tasks to win reward chests.
Once you've got a few rewards under your belt, you can go to Wink's Shop and trade them in for a rotating selection of bonuses and free spins.
Sephora Beauty Insider
With somewhere in the region of 17 million members, beauty product brand Sephora is obviously doing something right with its Sephora Beauty Insider scheme. Members reportedly make up as much as 80 per cent of the company's annual sales, which really shows the truth in the sentiment that it's easier to keep a customer than to attract a new one.
The core of its reward scheme is conventional enough – members earn points for every purchase they make. What makes it so potent is the fact that rather than being limited to a small range of products, as is the case with many such reward schemes, members of the scheme have a lot more freedom in how they spend those points. Sephora products are expensive, but members of the Beauty Insider scheme can spend their points on things like gift cards and discounts. That effectively brings down the price of the products, but Sephora doesn't have to lessen the perceived value of the brand by overtly discounting against RRPs. Members also get access to exclusive products and offers such as limited edition items and in-store tutorials on how to get the most out of Sephora's make-up, pushing the 'insider' aspect of the programme.
TOMS One for One
TOMS is a brand that doesn't attempt to appeal to its customers' enjoyment of the company's products so much as to their values.
It doesn't give you a loyalty card or offer up personal rewards when you spend money on its footwear. Rather, it promises to make meaningful change in the world. Customers are incentivised to spend with them thanks to the business's offer to do things like give one pair of shoes to someone in need for every pair purchase, or to share profits with worthy causes such as the Wildlife Conservation Society.
It's a smart move. It doesn't just identify TOMS' customers' values, it also reinforces them. It tells them that because they buy TOMS products, they're the sort of person who cares about wider social and environmental issues. In a crowded marketplace, it's a clever way to stand out and build community.
Click and Grow
Click and Grow is a great young business that wants to help people start growing their own nutrient rich food and contribute to a smarter, more inclusive and more sustainable food system. It sells indoor 'smart gardens' that allow those who don't have the luxury of an allotment or garden to get growing with very little space. With a mission like that Click and Grow is already on the front foot when it comes to building a community around its business, but it has a well thought-out customer loyalty scheme nonetheless.
As well as the usual ways to earn and spend points (they're called Plant Bucks, and the cute design goes a long way to make them feel delightful) they have a great referral programme. Not only does the referrer get a cool $20.00 reward to spend on Click and Grow products, the referee also gets a helping hand to start their journey with a 10 per cent discount code for their first purchase. In short, everybody wins. Both the growers get a discount while Click and Grow gets a new customer and deepens the tie of the referrer to their brand. It's a virtuous cycle that broadens and deepens the community of an already cuddly brand.
She is a content writer & editor for more than 12 years. She usually writes about technology news, country news, arts & science, travel & automobiles. She used to test the product and write reviews for popular magazines.