Undoubtedly, health insurance is one of the most valuable investments one can have today, considering the spike in health issues even in the early age group. Moreover, the enormous rise in medical and treatment charges over the years clearly emphasise the necessity of holding a health insurance policy.
But health insurance is often underestimated in India as people think it is a worthless investment if they do not fall sick. Although it is good to remain healthy, there is always a probability that health issues are undeniably a part of the lives of majority of Indians. It is imperative that they remain prepared to face the financial overload in the scenario of a serious health problem. Health insurance helps you be financially prepared for the worst-case health scenario if it occurs anytime in your life.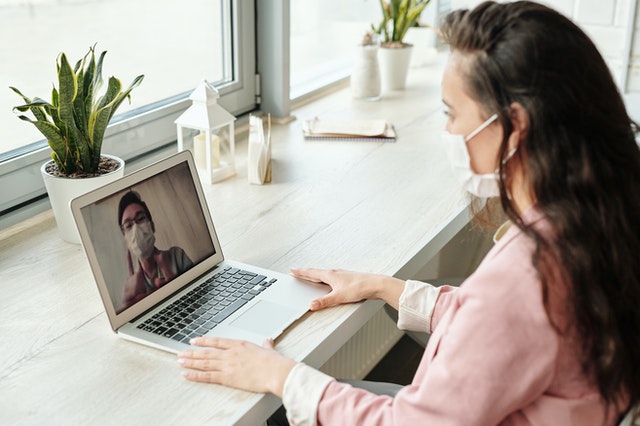 There are several health insurance plans offered by insurance companies in India. There are individual plans, family floater plans, senior citizen plans and many more. One must assess his requirements first before beginning to compare the features of various plans. And most importantly, these plans can be bought online without a hassle, provided you're well aware of some of the key things to keep in mind while purchasing.
Tips to Choose the Best and Affordable Health Insurance Online
Consider the below-mentioned tips to zero-down on the right health insurance plan in India. Here you go:
Look for Appropriate Coverage
Each health insurance policy has a different realm of coverage. You must choose the coverage amount depending upon your needs, number of people under the plan, and your budget. Before you buy health insurance policy online, choose the one that secures you against the maximum medical conditions, offers pre and post hospitalization coverage, transportation, day care expenses coverage and even those illnesses that you may develop in the future due to your family medical history.
If you are opting for a family floater plan, check if the sum insured is meeting the needs of each family member. To get the best deal from your insurance plan, compare plans online basis on their cost and benefit factors, and choose the one that best meets your needs.
Keep Affordability in Mind
While meeting your health care needs is a vital factor in choosing a health insurance plan, you must ensure that it does not burn a hole in your pocket. Budget is a crucial aspect while buying health insurance online. You must strike the right balance between benefits and price of the plan. It is a wise decision to choose a healthcare plan that offers optimal coverage at an affordable premium. With time, you may review your plan and add or reduce coverage based on income, family size, and health needs.
Individual or Family Floater – Choose Wisely
You can choose to buy individual insurance policy online, if you do not have a family to support. But if you have dependents such as spouse, children, or parents, it makes sense to opt for family floater policy to avail of the maximum benefits of health coverage.
In case you already own a health insurance plan, but feel it is not sufficient to cover all your family members, you can always have top-up options to increase your sum insured amount.
See also: Seven Tips for Making Insurance Less of a Hassle
Look Out for Lifetime Renewability Clause
Although it is prudent to buy an insurance policy online early on in your life, the actual requirement arises only at a later stage. Hence, you must check if the policy has a lifetime renewability clause or if the plan offers coverage for a long period to ensure that financial protection is there when you really need it and its times of medical inflation.
Compare Quotes Online
In terms of health insurance policies, more the research, the better. You must compare policy quotes online thoroughly before deciding to buy an insurance policy online. You can also request a quote online with most insurance companies. By entering your personal and health details, the premium calculator feature will show the estimated premium amount, you will need to pay. Collect all the best quotes and analyze them to arrive at a decision. 
Network Hospitals
Always choose an insurance provider who has a wide network of hospitals all around the world. Moreover, check if your preferred hospital or the hospitals in your area are covered in the network. An insurance provider that includes preferred hospitals in your area under its network prevents inconvenience when a claim arises.
Claim Settlement Ratio
The number of claims settled by an insurance provider over the total claims received is its claims settlement ratio. A high claim settlement ratio of an insurance provider is an indicator of its stability and responsiveness. Choosing an insurance company with a high claim settlement ratio guarantees that your claims are never rejected. And do not forget to check if the settlement is cashless or made as a reimbursement. A Cashless claim is the ideal option as it takes away the burden of paying huge bills during difficult times such as a health emergency 
Limits, Sub-limits, and Co-payment
Although your health insurance plan may cover hospital, ambulance, surgery, room rent and all other expenses, there may be a limit or sub-limit to be applied. The best option is to pick a plan that has very low or no sub-limit so that there are no uncovered expenses in your hospital bills at the last moment.
Many health insurance plans come with a co-payment feature, wherein the policyholder is expected to pay a fixed amount for hospitalization expenses. It is sensible to be aware of this amount beforehand so that there are no surprises at the time of claim.
Pre-existing Disease Coverage
Every insurance provider has a different rule for coverage of pre-existing ailments. Remember to check out the waiting period for pre-existing diseases from the policy document so that you will know the exact number of years that will not be covered by the plan. It is better to choose a plan with a low waiting period to avail coverage of pre-existing illnesses early on.
Check the Exclusions
Every health insurance policy has a list of exclusions. You must always check the list of exclusions to understand what specific diseases and conditions are not covered. This knowledge helps prevent unpleasant surprises and disappointments later.
Do not Miss the Savings
To attract customers, several insurance companies offer certain saving options on most of their health insurance policies.  There are offers for women applicants, people with a healthy lifestyle, non-smokers and so on. There are no-claim bonuses for every claim-free year. There are savings on premium, on buying a 2-year plan, covering 2 or more family members and so on. Ensure that you read the policy document or speak with the insurance representative to know about such features and speed up your selection process.
The Final Word
Every health insurance plan package comes with different propositions. Before you make the final decision to buy an insurance policy online, remember to disclose your complete personal information to your insurance provider. Your proposal form must have accurate and current information. Any incorrect declaration may lead to rejection of the proposal. The complete medical history of the applicant and the family members must also be disclosed to get the best deal out of your health insurance policy.
Keeping in mind the increasing healthcare costs and insurance premium, the latter becomes more viable in the long run. With numerous policy variants, the buyer gets to research the options and to choose the one that offers the specific health cover he/she is looking for.  Today, you can find an affordable health insurance policy and yet avail of the best medical coverage. She is a content writer & editor for more than 12 years. She usually writes about technology news, country news, arts & science, travel & automobiles. She used to test the product and write reviews for popular magazines.