The global lockdown that has been implemented to help slow the spread of coronavirus is something we've all had to learn to live with over the last few weeks and months. What once seemed surreal and frightening is now commonplace and we've probably already all reached the point now where we've celebrated at least one birthday with someone we love during the lockdown. 
Indeed, the quarantine birthday has become more the rule than the exception and that will probably remain the case for the next few months at least.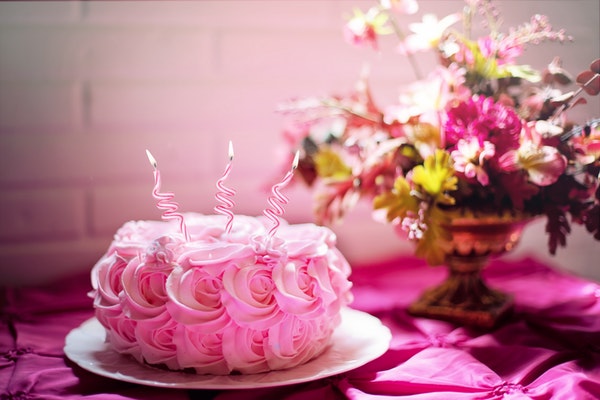 But how can we break the cycle of indifferent Facebook posts and online Zoom quizzes and treat our nearest and dearest to some truly special birthday magic this year when they arguably need it more than ever before?
Make a tribute 
Whilst it could come across as a little like a montage made for a funeral if handled poorly, one idea that has been taking the internet by storm is that of a birthday montage: A person's friends and family all upload pictures and videos of the recipient that they hold dear and one lucky creative soul has the task of creating a joyful montage with the respective pieces. This one might take a little effort but it will be more than worth it!
Shower them in luxury
Online sales of luxury items like alcohol and chocolate have soared during the lockdown and for obvious reasons – people are miserable and need something sweet to help them through it. Put together a chocolate hamper or a case of their favourite beers and gins and have it delivered directly to them on their special day this year. Who knows, maybe you'll get one back when it's your turn!
Have a Netflix party
We've all done a thousand Zoom quizzes at this point and whilst it might have been fun at first we're all probably sick to the teeth of them by now. But quizzes are not the only online activity you can share with your friends. Host a Netflix party and binge on a show you love or the latest new hyped up film release and replicate that feeling of going to the cinema on a Friday night with your nearest and dearest.
Make plans for 'after'
Finally, perhaps the most important thing you can do for your friend this year on their lockdown birthday  is to remind them that this will pass and that next year, all bets are off. Plan ahead to next year and pencil in something truly epic for 12 months down the line. Not only will it give you all something to look forward to but it will remind you that the world isn't over, it's just on pause right now. She is a content writer & editor for more than 12 years. She usually writes about technology news, country news, arts & science, travel & automobiles. She used to test the product and write reviews for popular magazines.