Summer is right around the corner, and that means vacation planning is in full swing. If the open road is where you find solace and wanderlust this summer, we have the travel tips you need to make your 2019 road trip a success!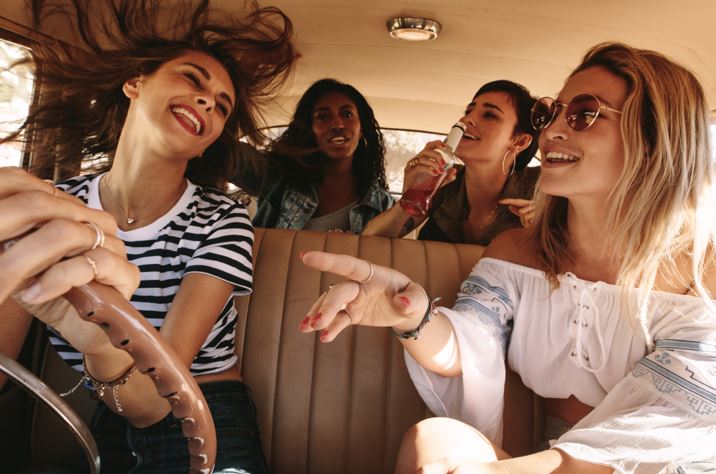 Safety, first
Before you head out on Route 66, Highway 395, or the Pacific Coast Highway, you'll need to make sure that your vehicle is in road trip-ready condition. Book an appointment with a local mechanic to perform a road trip check-up on your car. Make sure everything from your oil to engine and tires looks ready for long-distance traveling.
If your vehicle is reaching its maximum miles or is too unstable for a long journey, you might want to look into leasing a practical rental vehicle. Keep in mind that rental costs are typically based on mileage, so depending on how long your route is, it may not be the most sustainable option for your budget. In the market for a more permanent chariot for your future road trips? A new VW for sale near you may be worth test driving before your upcoming trip.
No matter what car will take you from point A to point B, just make sure it's in excellent condition before you get on the road.
Trip ProTip: If you haven't already, you may want to invest in roadside assistance (at least for the duration of your trip) in case you get a flat tire, run out of gas, etc.
Find a great copilot
Sure, you can travel across the country solo—but having an awesome copilot (or copilots) makes the journey all the more enjoyable. From taking turns at the wheel to queuing up songs on the road trip playlist and grabbing snacks, your copilot is more than just someone to talk to! They're a part of the experience.
Curate your perfect playlist
Some road trip pioneers would argue that the playlist is the most important part of the journey. Need some road trip song inspiration? Check out Spotify's classic road trip playlist for songs that will satiate your need for adventure and motivate you during those longer stretches of driving.
Here are a few of the top road trip songs:
On the Road Again, Willie Nelson
Ramblin' Man, The Allman Brothers Band
Shut Up and Drive, Rihanna
Road to Nowhere, Talking Heads
Hit the Road, Jack, Ray Charles
Send Me On My Way, Rusted Root
Ocean Avenue, Yellowcard
Ridin', Chamillionaire
Even when you have an expertly crafted and curated playlist, sometimes you need to switch up the pace and listen to something other than music. Also make you find a comfortable bus traveler for an enjoying ride you can check "Limo Find".  If you find yourself in a mood just isn't cutting it, try one of these podcasts.
Serial
This American Life
S-Town
Stuff You Should Know
My Favorite Murder
Radiolab

Embrace the quirky spots
The best part about being on a road trip is getting to explore all of the places you've always wanted to go—and those you never even knew you needed to visit. If you're driving through small towns on your way to big cities, you'll likely see some pretty quirky places as you're passing through. But don't pass up on that classic diner or country store just yet!
Enjoy some local fare, shop for goods you can only find in the area, and get to know the cultural feel of the area by taking a break and appreciating the area around you.
Keep important items handy
Besides creating the ideal playlist and stopping at local dives, there are also some road trip hacks you should consider while you're planning for your next vacation. When you're packing for your trip, try to pack items strategically rather than just shoveling everything into the trunk of your car.
Keep items you might need in between stopping at rest stops and gas stations up front and handy for you to grab. Here are a few examples of item you can store in the front cabin or easily accessible in the back seat behind you.
Reusable water bottle
Snacks
Sunglasses
Take frequent rest stops
Driving long-distances can take a toll on both mind and body—so do yourself and your copilot a favor, and be sure to take frequent breaks along your route. Taking a moment to get some fresh air and stretch your legs can help prevent car sickness, sore limbs, and restlessness.
In conclusion
Road trips are practically the signature sign that summer is here! Follow these tips before you pack your bags for your 2019 vacation, and you're sure to have a road trip to remember.