Summer is one of the most popular times of year to travel. And with good reason too. The temperatures are ideal for both indoor and outdoor activities, the kids are out of school so scheduling is a lot easier, and most destinations host a series of events which attract tourists from around the world. If you're going to enjoy yourself this summer, it's important that you've packed efficiently.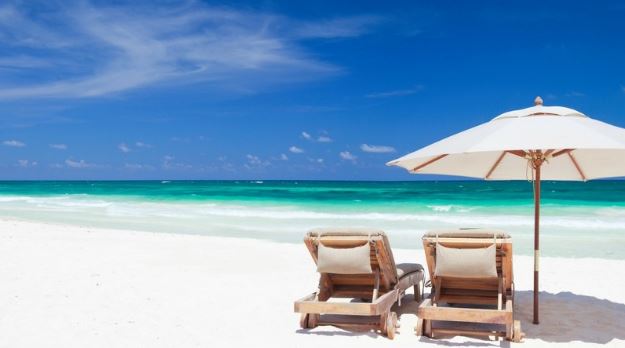 No one wants their trip interrupted with the need to find a nearby store to gather things they've left at home. Even worse, not all things can be easily replaced. Do yourself a favor and simply make sure you've added the following to your summer vacation packing list.
Identification
You'll need a passport and/or a driver's license with you during your trip. You will be asked for this information at the airport, but may also need it to rent a car, make a credit card purchase, and even enjoy a delicious drink at a hotel bar. So, don't leave home without them.
Credit Cards and Cash
Imagine getting all the way to your summer vacation destination to find that you've totally forgotten the money. You wouldn't be able to do much more than sit around the hotel room (if you paid for that in advance). Check your wallet to make sure you have a least one or two credit cards. You should also bring some cash with you. Should there be an issue with the card or your cards end up lost or stolen, you'll still have money to get around and enjoy your trip.
Chargers and Adapters
Lots of people bring their smartphones, cameras, and other portable tech devices along on their summer vacations. However, it would be a shame to pack the device and forget the charger cords and adapters.
Healthy Snacks
From waiting for delays and layovers at the airport to getting the midnight munchies in the hotel room, you never know when a healthy snack can come in handy. It saves you from buying expensive food or attacking the vending machine for unhealthy options. While things like fresh fruits and veggies probably won't store well, something like whole grain granola and dried fruit can make a great snack.
Swimwear
What's a summer vacation without some time in the water? Whether you go to the beach or decide to go for a swim in the hotel pool you'll need the appropriate attire. Make sure you've packed at least two swimsuits or swimming trunks for your trip.
Activewear
Going on an adventure trip? Perhaps you plan on hitting the gym while you're away on vacation? Either way, you're going to want to have a few activewear sets in your luggage.
Regular Clothes
When you're not relaxing in the water or participating in an adventure you'll probably go shopping, go out to eat, and other things. You'll need a few regular outfits which can include a few short sets or sundresses.
Sunscreen and Bug Guard
You're going to be outdoors quite often during your summer vacation. So, make sure you pack protection. Sunscreen is necessary to prevent sunburn or skin cancer. Bug guard, on the other hand, prevents those irritating bug bites during hiking trips or beach days. You'll especially want bug guard if you're traveling to an exotic island as mosquitoes are quite prevalent there.
A Good Book
During your summer vacation, there's bound to be some time for rest and relaxation. Whether you're lounging by the pool, sitting under the umbrella at the beach, or gazing at the beautiful scenery in your hotel room it's good to have some form of entertainment. Bring along a good book or your tablet to enjoy a little leisurely reading.
Packing is likely the least favorite part of preparing for a summer vacation, but it's necessary. Though this isn't everything you'll need to enjoy yourself, add these must-have items to your packing list to ensure you don't leave them behind. She is a content writer & editor for more than 12 years. She usually writes about technology news, country news, arts & science, travel & automobiles. She used to test the product and write reviews for popular magazines.