Human resources is an essential part of any business. From hiring new employees to managing your current staff and handling retirements, there's a huge amount of work and a number of different processes involved. Luckily, there's now also an easy way to make your HR activities a breeze.
An HR software system can help you to make your business more effective and efficient through seamless integration and automation, freeing up staff time and boosting productivity. Here's what you need to know.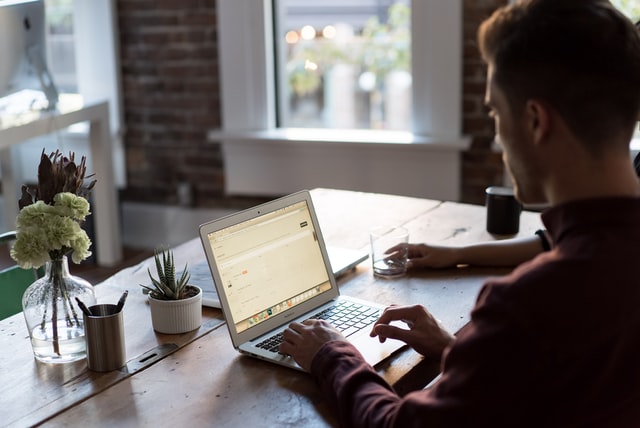 What is an HR software system, and what can it do?
An HRIS, or Human Resources Information System, is an integration of HR and IT. It helps companies to organize and manage all their HR-related tasks and data in one place. There are a huge number of helpful features available as part of this, which can be customized to suit the specific needs of your business. Some of the most useful of these include:
Hiring – speed up the process through automated letters, background checks, and the option for new hires to onboard themselves
Staff management – automated workflows and real-time data syncing save time with the option for staff to update their own information
Time off tracking – streamline the process of requesting and approving time off and benefit from automatic calculation of paid time off
Business Intelligence – reporting tools provide detailed data on everything from turnover and employee compensation to workplace diversity
Document management – worker documents (such as confidentiality agreements) and company files (like handbooks) can be automatically generated and stored securely
Mobile accessibility – many software systems enable access via app, making it easy for staff to update information or complete tasks wherever they are
How can an HR software system benefit my business?
There are a wealth of ways in which HRIS can benefit your company. This type of software can minimize the risk of errors and data inaccuracies by having all the relevant information in one place. Allowing employees to update their own information themselves also ensures it remains correct, as well as making them feeling more empowered in the workplace.
The automation of HR tasks can also improve efficiency and productivity by reducing the time staff spend on tasks such as approving time off or tracking leave allowance. This in turn enables them to focus their skills on other initiatives that can improve business outcomes. Most HR software systems are user-friendly and easy to understand, so you don't have to worry about getting specialist staff or spending a lot of time and money on training your existing employees.
It's not just the HR department that benefits either – the convenience of such systems can be a boost for staff morale and improve user experience across the whole company. In addition, a good HR system can help to ensure that your business is compliant with all relevant legislation at both the federal and state level. It can even reduce your company's carbon footprint by cutting down on paper use – which can also save you money. She is a content writer & editor for more than 12 years. She usually writes about technology news, country news, arts & science, travel & automobiles. She used to test the product and write reviews for popular magazines.