You go to a mechanic for car repairs and a physician for check-ups. Why shouldn't the same apply to running a well-functioning support team?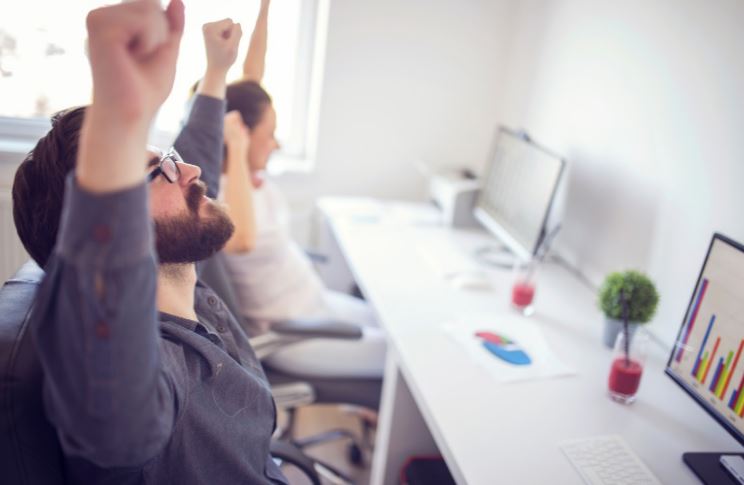 Every business has some form of a support team. Large corporations have entire IT divisions, and small businesses either outsource their support or have a designated staff member responsible for managing support issues, even if it's not their primary role.   In many cases, it's a hybrid of the two scenarios.
Having a solid support team whether outsourced or not, will make your business more secure, more efficient, and reduce costs. It can help your business grow and give you an edge over competitors.
For the company's growth, the supporting team plays a vital role as a supporter, advisor, and tipster.
Here are 6 ways to ensure your support team is an asset and not a hindrance to the growth of your business…
6 Ways To Build And Maintain A Strong Support Team
1. Understand the latest data privacy laws
Whether it's payroll information or customer data, information security is a priority in doing business. A data breach can leave you vulnerable to loss of customers and income. An information leak could put you at risk for lawsuits.
Even large companies have been vulnerable to breaches. Don't let your business fall victim to hackers. Cybersecurity is constantly evolving and adjusting to savvier hacking techniques. A breach could cost you financially and in the form of trust from your customers.  If interested in outsourcing all or a part of your support, find businesses that offer IT consulting services with experience with businesses and organizations regulated by government privacy regulations and laws.   
Every company device from employee smartphones to office networks needs to have cybersecurity protection, and all BYOD policies should be evaluated and followed without exception. These systems should all be frequently audited and monitored by your IT team to ensure proper protection.  
2. Have a Data Storage & Recovery Plan
From employee to financial records, your business has a lot of information to store. Your IT team can make sure you have enough internal storage for your business needs. 
Being able to organize and access this information is key to running your business securely and efficiently.  However, having backup copies of data won't do anyone any good if your onsite hardware is ever compromised from natural events such as hurricanes, tornados, or fires.
Offsite storage is critical for disaster recovery and business continuity in an unforeseen event where a business incurs data loss.  It should be a requirement as part of your support operations.
Accidents and natural disasters happen. You don't want to be caught off guard by damage to your system or network and lose valuable data. An IT professional should have a recovery system in place to retrieve your information should such an event occur. 
3. Incorporate New Technologies to Help Your Customer Service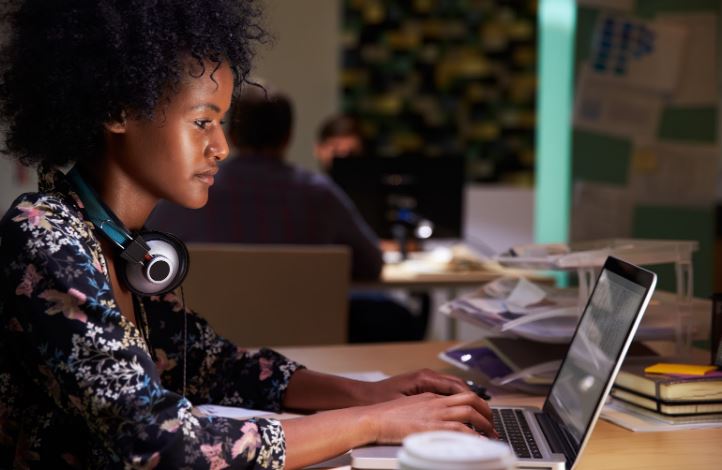 Your business is only as good as the customer service you provide. A well-trained IT team can help your company provide quality customer service at a low cost. Reliable communication is essential to the success of your business. 
Satisfied customers result from effective and responsive communication. Streamlining your communication through integrated video chat, computer systems, and phone applications will make communication simpler.   Work with your support team to research reliable solutions that will work best for your business. 
Teaching your employees to utilize these tools is another valuable resource that an IT specialist can provide. These same tools can be used for internal communication. This will improve your internal customer service and increase efficiency. 
An IT team can also help you implement a more efficient marketing strategy. They can help you sync email advertisements automatically with your company's social media accounts. An experienced web designer on your IT team can make your website current, user-friendly, and keep it updated.
4. Keep your Technology Current
It seems like technology advances every day. Staying up-to-date on the newest information that could benefit your company is a full-time job. Your support partner can save you the research and tell you how to outfit your business with the latest and greatest tech tools.
Enable your team to keep current on these technologies, and you'll end up saving time and money by knowing which cutting-edge technologies are best for your business. They are aware of the specific features that will help your business grow and they can help your team implement and learn to use these new tools. 
In addition, your current systems may be in need of an update. IT staff can help you find areas to improve your systems to keep them running like new. They can also help you discover cost-saving updates and provide support to staff.
Check Also: Benefits Of Hiring An IT Support Company
5. Maintain Your Systems and Equipment
Maintaining systems and equipment can be complicated and time-consuming. It can also be frustrating without the right expertise. A reliable connection to your employees and customers is essential for doing business. Work with your onsite team or your IT professional to make sure that you have a strong, uninterrupted network.
Your software systems should be monitored for potential, costly issues. An IT team can foresee these issues and take steps to correct them. And possibly prevent loss of profits or even a temporary stop to business. You don't want to be taking the time trying to learn how to fix a system error when it shuts down. 
6. Know when to Outsource
One of the most valuable reasons for outsourced support is that it allows you to focus your time and resources on growing your business. When you don't have to worry about technology, you can focus on your employees and customers. And you won't waste money on poorly researched software that could be reinvested in your business.
When you pay for this level of support, you are safeguarding your bottom line from unexpected costs. An IT team can anticipate needs and prevent network outages. Time is money, and when networks fail, you can't do business. 
It can be tempting to try to save some cash and handle your company's IT needs on your own. Sometimes this is the best option, but outsourcing can often make a huge difference in how your company functions. Saving time and money is essential to the long-term success of your business.
Check Also: The Benefits Of Outsourced IT Support
Conclusion:
Building a strong support team will help your business thrive. Use the tips you've read here to help you build your team and then keep it as strong as possible. The more your business can support itself from within the better you're going to do with clients or customers. It may take some extra effort at the beginning but it will always be worth it when your team is stronger than ever.
Hope this article will give some tips to maintain a strong supporting team for your business. Stay with our blog, for more business-related ideas.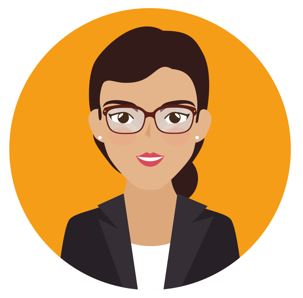 She graduated with a Bachelor of Arts (B.A.) and A.B.J. in Journalism from the University of Georgia. She has 13 years of experience in content writing. She writes about money, finance & science-related articles. Her articles have been featured in popular magazines like CNN, Vogue & ELLE.