It can be extremely stressful to drive with young children in the car, especially on longer trips. It is crucial to follow certain safety precautions to ensure your young children are safe while driving. Even though certain safety precautions may not be able to prevent other drivers on the road from driving recklessly, they will ensure your child is as safe as possible. Whether you are traveling with an infant or an active toddler, you should consider the following safety tips.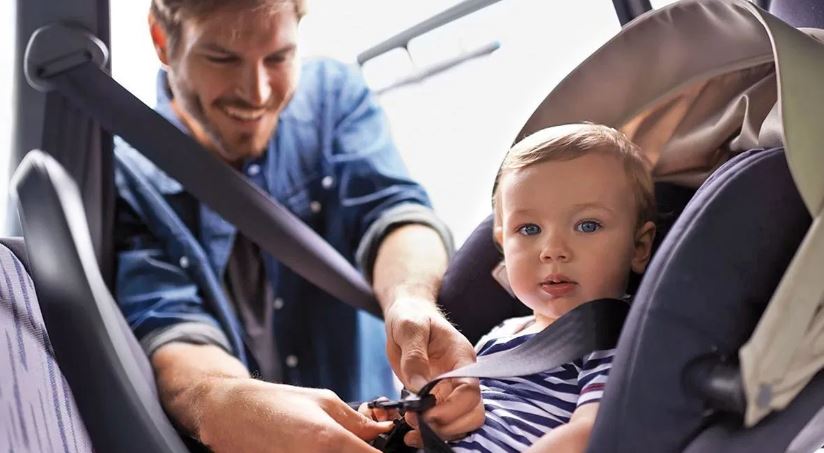 5 Safety Tips To Keep Your Children Safe While Driving
1. Using A Car Seat Appropriately
While you should ensure your child's car seat is correctly installed according to the provided instruction from the car seat manufacturer, you should also ensure the car seat is age-appropriate as car seats for older toddlers will not be able to protect an infant during a collision. Installing the car seat correctly will prevent your child from being able to maneuver their way out while you are driving. It would be wise to determine the road laws for traveling with children as they will help you establish at what age a child no longer requires a car seat.
See also: 11 Tips for Teaching Your Teen How to Drive
2. Child-Lock
Even if you are traveling with an infant, it is vital to make use of child lock's that are installed on the doors of vehicles. Even older-model vehicles have a child lock that can be used to prevent the door from opening whilst you are traveling. Newer model vehicles have child locks installed in electric windows which will help to prevent your active toddler from opening the window.
This is one of the many reasons parents should consider safety features when purchasing a vehicle that will be suitable for the family. Knowing your child is unable to accidentally open doors and windows in the backseat is crucial for peace of mind. This will ultimately allow you to focus on driving rather than constantly peering into the backseat to keep an eye on your little one. Another method of keeping children from acting out of curiosity and opening windows and doors is to use covers that will prevent them from looking out of backseat windows.
3. Avoid Distractions By Keeping Your Children Entertained
It can be most frustrating and dangerous to travel in a vehicle with active youngsters that are throwing toys or trying to escape their car seats. Rather than allow your children to misbehave and feel powerless while driving, you should enforce safety with our youngsters by educating them on the dangers of distracting you as a driver.
In addition to this, you should keep appropriate methods of entertainment for your children in the vehicle, especially for longer trips Entertainment such as movies on tablets that are fixed to the back of the driver and passenger seat as well as sing-a-long songs and even books for older children are appropriate for driving entertainment.
You should avoid handing your children toys that can be thrown as this will be a dangerous distraction for you as the driver. You should also encourage an ongoing conversation to interact with children whilst driving as this will prevent outbursts of boredom.
See also: At What Age Can Kids Start Guitar Lessons?
4. Avoid giving Food & Drink while driving:
This is the important thing you need to consider while driving with your kids. While you drive there may be turn and bumps. That time if the kid is eating or drinking they may end up with a mess. The snacks may be thrown all over the car and you need to clean it. Another thing is it'll cause cough and sneeze sometimes. So, avoid giving snacks items while driving. Instead what you do is give the snack before enter into your car. Or if they need it in between then you can give it once you stop the car on the roadside. This ll reduce some problems.
5. Never leave your kid alone in the car:
This is another important safety tip you need to consider. This may be silly but will cause huge problems like carjacking, vehicle fire, or crashes. So, need to carry your children with you. Never leave your children in a car unattended. You may think to come within a couple of minutes. But in that time they can do many things. They cant be quiet. They do something for their knowledge. They can switch on the car, adjust the gears, and change the controls or whatever. So, consider this point is important one.
Summary:
These are the top 5 important safety tips to keep your children safe while driving. Which is your favorite tip and why? Mention the tips in the comment section. and Stay tuned for more articles like this. She is a content writer & editor for more than 12 years. She usually writes about technology news, country news, arts & science, travel & automobiles. She used to test the product and write reviews for popular magazines.