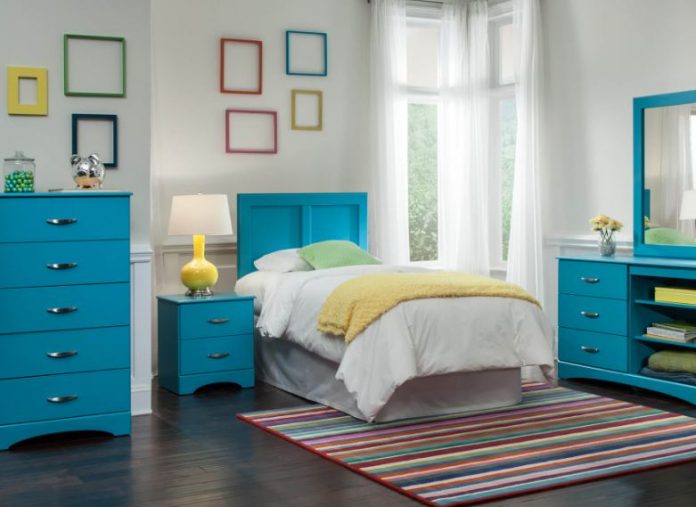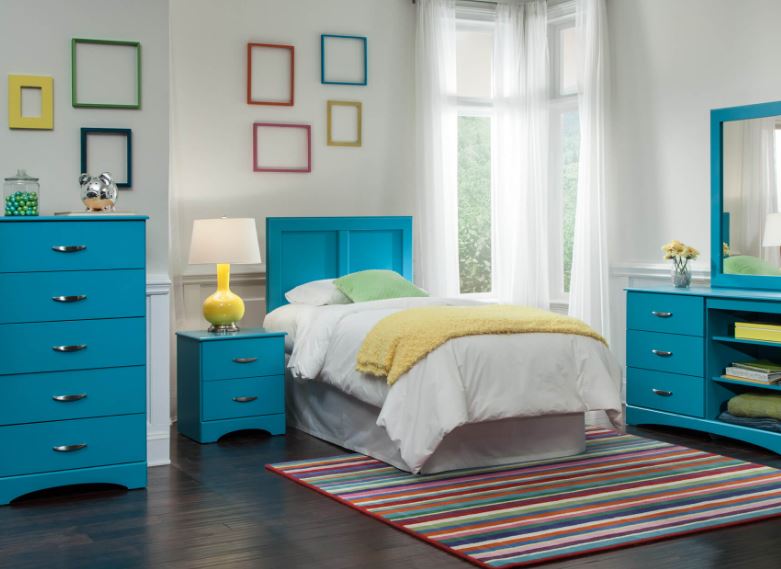 When it comes to being picky, you're going to struggle to find a judge more discerning than your own child. Picking bedroom furniture for children can be a real challenge, especially when you're trying to please your little one's eclectic taste while keeping the rest of your home and design in mind.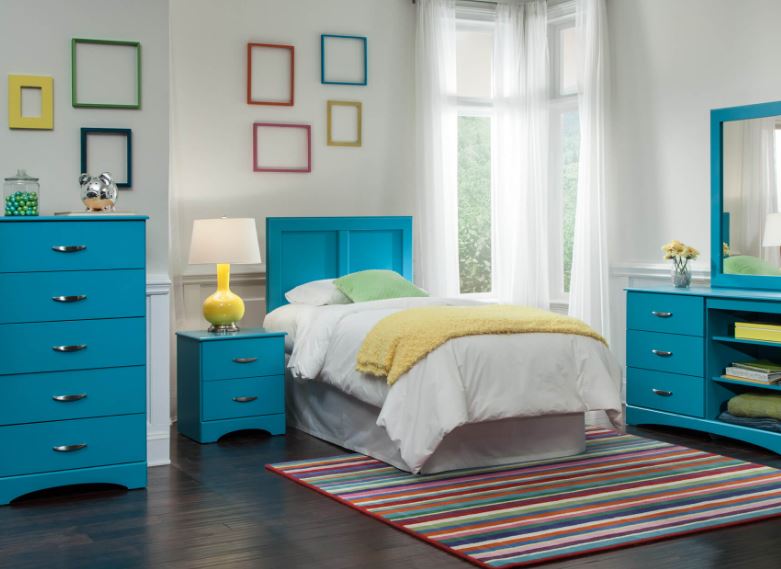 There are a few basics when it comes to kid's bedroom furniture to get right before moving on to brainstorming bigger bedroom decor ideas. From the best mattress for your tiny tot to ensuring there's enough space for toys and other clutter, here are our top tips for picking the right bedroom furniture for your child:
#1 Begin with the bed
It's tempting to brainstorm bedroom decor ideas for your child that involve colorful walls or carpets, or other pieces of furniture that can provide visual interest. A less interesting but incredibly important element of any bedroom is, of course, the bed.
Before you look into how to decorate a bedroom for your child, understanding their needs when it comes to the best mattress possible, different options of mattress sizes, and adjustable bed frames, is paramount to their comfort. For your child to view their room as a safe haven, it needs to be a place of rest, and this is where their mattress comes in.
Memory foam mattresses tend to be the natural choice for growing children who need comfort but also support from the day's activity. The best mattresses for children, whether they're memory foam mattresses or not, should always be hypoallergenic and stain-resistant. This is going to save you on future clean-up, and your child from any potential nasties that get trapped between their mattress. A Hypnos mattress has all the qualities you are looking for as a parent to give your child the best possible sleep
Another key element to consider when thinking about your child's bed is their bed frame. An adjustable bed frame can help growing kids get comfortable, and also adapt to them as they grow older. It may be worth investing in a frame that has adjustable height as well, especially if you're looking for storage opportunities within a smaller room – this brings us to our next point.
#2 All bedroom furniture for your child is a storage solution waiting to happen
Whether through an adjustable bed frame, or the small nightstand you plan on having by their side, the one thing to keep in mind when thinking up bedroom decor ideas for your child is making sure there's as little clutter as possible.
Creating opportunities for storage will encourage your child to be proactive with cleanup. A nightstand with ample storage space, made specifically for wear and tear, can make a significant difference to the way your child organizes their things.
Adjustable bed frames provide the additional benefit of space underneath your child's bed. If you do plan on investing in the best mattress possible for your child, whether or not this may be a memory foam mattress, look into the different types of mattresses that might be compatible with these.
#3 Leave the fun stuff for you and your child to co-plan
Brainstorming bedroom decor ideas for you and your child can actually be a really fun bonding activity and will help them put their creative hats on for planning around the bedroom furniture they want.
While they may not have specific input on the best mattress for their sleeping positions, for instance, they probably will have an opinion on the type of nightstand, sheets, or wall colors they want in their rooms. Involving your child with bedroom decor ideas will also help them take accountability for their space. Valuable lesson and productive activity, all in one.
When it comes to learning how to decorate a bedroom for your child, starting with the basics is essential. Investing in the best possible memory foam mattress, an adjustable bed frame, and other storage solutions will allow for your child's bedroom to be both organized and their own personal space.