Now you have a website and ready to start marketing your services and product. You want to use SEO; it is one of the effective ways to drive traffic into your website. While you can hire an SEO guru to help you in this work, you need to know what needs to be done. SEO makes people find you when they search with search engines such as Google.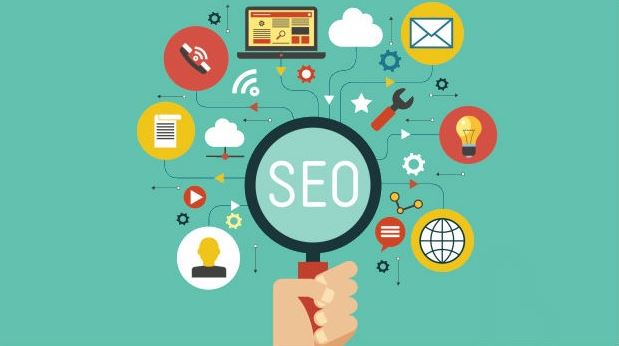 It helps to generate leads that can be transformed into sales. But this is impossible if people cannot find you online. The possibility of your website getting clicked when it appears on the first page is 33%. So, when you fail to appear on the number one page, you miss out on the third of the potential customers.
Here is how you can make your SEO stronger
Work on the Titles and Subheadings
The titles and headings on your web are SEO basics. They include placing the keywords strategically and not having those means missing out organic SEO. Your pages should have proper keywords, but the title tag has more weight when it comes to page rankings with the search engines. One of the tricks is to place relevant keywords close to the beginning of your page.
The bottom line is to create useful content that your target audience is likely to be looking for. Visitors looking for such information will visit your website and spend more time there. According to research on SEO, articles with a length between 2000 and 2500 words tend to get indexed highest by search engines. But, unless the content has value, no one will spend time reading it. Also, include outbound links and attractive images along with subtopics that attract the attention of potential customers. Besides, high-quality content makes visitors to your website bookmark it, and this improves SEO ranking significantly.
Search engines will consider the loading speed of a website in their page ranking algorithm. Most people will leave your site if it takes too long to load. This affects the dwelling time and increases bounce time while reducing the number of pages visited, and this hurts your SEO ranking.
It is possible to increase the loading speed of your pages using ways such as using clean, streamlined code and caching plug-ins. Besides, you can minimize redirects and the number of images, videos, and plug-ins.
Images are great and useful in SEO. However, you have to optimize the pictures for you to appear on the first page of a search. Some of the things to check are the size and format of the image. A big image will slow your website, and it goes without saying that it affects how your site ranks.
Some of the easiest ways to optimize your images are to compress or resize them. Also, through naming the photos, you can sneak in some keywords. For example, if you are selling shoes for kids, you can name an image, "most comfortable shoes for girls." What's more, you can use keywords in the image titles, descriptions, or captions.
Break the Content with Catchy Header Tags
There is no way to insist enough on the importance of this method of strengthening your SEO. The headers help improve users' experience as they allow them to know what your content is about by just scanning through the page. Visitors can quickly skim or read the article because the headers make it appealing. If you write a block of content, no one will want to spend time reading it. It is just a real turn-off. So, to strengthen your SEO, add headers.
Blogging is excellent for every business. It helps to increase lead generation by engaging visitors in your website. Blogging also improves SEO because it adds fresh content with relevant information, which attracts people into your site. As they read the content, they stay on your page for a few minutes. It is one of the most accessible channels to strengthen SEO, and with time, you establish a big group of people who will be reading your content faithfully. This leads to increased traffic. Remember to use other SEO things in blogs such as sub-headers and images. Besides, add relevant keywords, links, and ensure high readability.
Ensure the website is readable
If you want to attract readers to your site, you must ensure the content is straightforward f. It must be suitable for your target audience; avoid jargon and complex terms they cannot understand. The best way to increase readability is to use simple language that a grade four can understand effortlessly. To confirm the readability of the content, use various tools available online; they identify wordy sentences and words that are too long and difficult to understand.
Unless your hyperlinks are based on authority websites, you should check for links breaking. It happens all the time, and you can never be 100% sure it will not happen. Broken links are bad for SEO ranking, and it also looks wrong to your readers if a given link is invalid
Make Sure Your Website Is Available for Mobile Gadgets Users
The use of mobile devices has increased in the last two decades. It is not stopping any time soon, and so your site must have a version for mobile users. It is estimated that more than 60% of the searches are done through mobile devices. If you want to strengthen your SEO, there is no way out; you must use a well-optimized website for mobile users. Otherwise, it will hinder your ranking adversely, and you will lose a lot of sales opportunities.
The Bottom Line
If you are not an SEO wizard, no need to panic, you can hire experts to work for you. For instance, SEO expert Singapore is best known for its professional services. It is essential to invest significantly in SEO. You can be sure of reaping maximum benefits. The ideas above will definitely change your rankings, but only when implemented correctly. She is a content writer & editor for more than 12 years. She usually writes about technology news, country news, arts & science, travel & automobiles. She used to test the product and write reviews for popular magazines.