An optometrist provides primary vision care. They diagnose and treat eye diseases, injuries, and other visual disorders. They also prescribe eyeglasses or contact lenses if a patient requires vision correction.
Some optometrist students specialize in a particular clientele, for instance, geriatric or pediatric, or a type of treatment such as post-operative care.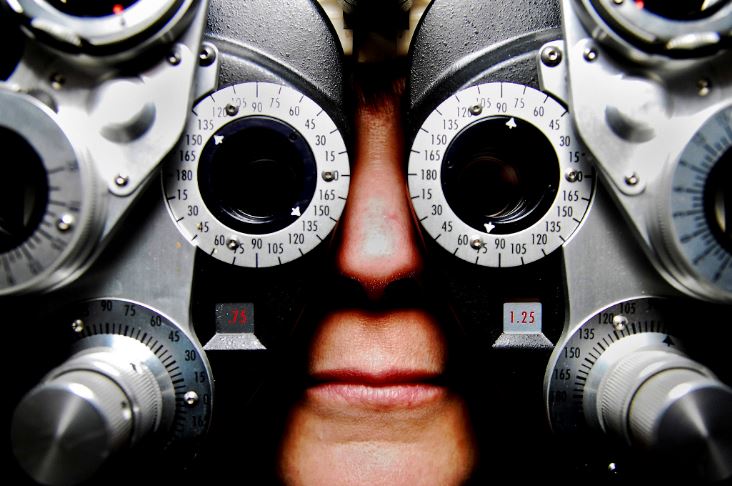 Who Can Study Optometry?
As a student, you may be thinking that optometry involves sitting in a dark room, flipping lenses until when you retire. However, this isn't the case.
Optometry is a dynamic social career that offers new experiences every day and constantly changing roles and responsibilities. Ocular healthcare enjoys increased priority, so if you're interested in a healthcare position, optometry might be good for you.
As an optometrist, you'll be meeting new people every day and you'll spend time with each of them. So, if you love working with people, you'll definitely enjoy optometry. 
The course itself involves a lot of physics, math, and biology – so if you were good in those subjects, you'll find it easy to study optometry.
It is also worth mentioning that you have the option to work in hospitals or as a locum-traveling around.
Duties and Responsibilities of an Optometrist
As an optometrist, you'll be performing the following duties:
Handle eye care emergencies.

Perform comprehensive eye tests.

Prescribe contact lenses and corrective lenses.

Diagnose and treat diseases such as glaucoma and farsightedness.

Build strong patient-doctor relationships

Perform tests for other health issues such as diabetes and refer to other healthcare professionals as necessary.
Every optometrist must be able to give comprehensive eye care to patients, including routine check-ups. treatment, and management of eye injury or disease. Some optometrists give care to specialized groups of people, such as the elderly or children.
As an optometrist, you might also be required to advise patients with other health issues like obesity and smoking, and how they can affect ocular health.
Education, Training, and Certification
Most people looking to study optometry will have a bachelor's degree in pre-medical or biological sciences. At the minimum, you'll be required to have three years of postsecondary education with coursework in biology, chemistry, English, math, and physics, before you enroll in an O.D. program.
Optometry Admission Test (OAT)
You'll be required to take and pass the Optometry Admission Test before being admitted into an optometry school. The test consists of four sections, covering reading comprehension, science, physics, and quantitative reasoning.
Doctor of Optometry (O.D.) Degree
For you to become an optometrist, you must go through a four-year program at an accredited optometry school. There you'll earn a Doctor of Optometry (O.D.) degree.
Residency
After you've earned an O.D. degree, you can choose to undergo a one-year residency to get specialized training. This training involves classroom instruction as well as clinical experience and will be supervised by a licensed optometrist.
If you're seeking to specialize in a particular field of practice, you need to undergo the postgraduate clinical training in that field.
National Board of Examiners in Optometry License
You must be licensed to practice optometry in any part of the US. You'll need to pass the National Board of Optometry exam in addition to earning an O.D. degree. This exam comes in four parts and is administered by the National Board of Examiners in Optometry.
Certifications
If you want to demonstrate an in-depth level of learning, you need to take an exam to become certified by the American Board of Optometry.
Things You Need to Know as a First-Year Optometry Student
Be Attentive in Class and Take Notes
This might appear obvious, but some students take lectures for granted. We would encourage you to always review what you've learned in class later.
Study Together
Sometimes study groups can be a miss, but they are also effective especially in optometry school. Studying with your fellow students will help you identify some things you missed while studying. It is also advisable to connect with collaborative communities of eye professionals such as PECAA, where like-minded eye professionals share their experiences and ideas.
Be Involved
While you should always keep your studies first, don't allow that to deny you the opportunity to get the full experience of optometry school. There is a lot to learn outside the class as there is inside.
Take advantage of any opportunity to participate in clubs or even engage in local charity events. This way, you'll have a great and enjoyable time at optometry school. She is a content writer & editor for more than 12 years. She usually writes about technology news, country news, arts & science, travel & automobiles. She used to test the product and write reviews for popular magazines.