You, like us, have probably promised yourself more than once that you're going to delete your social media accounts. Also like us, you probably never got round to doing so. Every time there's a data protection breach or an information leak from either Facebook or Twitter, we tell ourselves that it's the final straw in terms of trusting them with our information, and we're going to step away, but we just can't bring ourselves to do it. We'd lose touch with too many friends, we'd miss out on all the gossip, and for those of us who run businesses online, it might even amount to commercial suicide.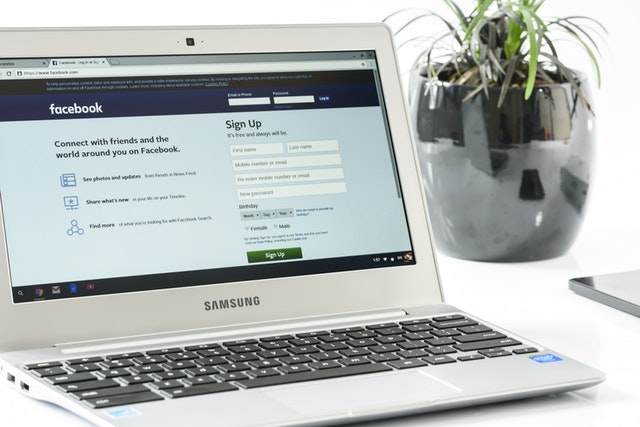 Having grudgingly accepted that we're on Facebook and Twitter to stay, our attention must now turn to best practice when it comes to safeguarding our information on there. There's no such thing as a totally safe and secure method of storing data and information on either platform because you're at the mercy of their security measures, and those measures can be breached. Twitter found that out very recently when someone managed to hack their way onto the site's admin page and post fraudulent messages about Bitcoin from dozens of verified accounts. You can, however, limit what hackers can access and make your data harder to obtain.
Ultimately, hackers are never going to stop hacking. The rewards are self-evident (the Twitter hackers are believed to have made over $100,000 from their fake Bitcoin links), and so the incentive will always exist. The people who carry out these attacks do so for the same reason that people at online slots websites keep spinning the reels. The hackers know that they'll have more failures than successes just as surely as those slots online players know that they're not going to hit the jackpot every time. At the same time, every regular online slots player can tell you about a time when they struck gold, and every hacker has a story about the time they got lucky. It's a numbers game, and we don't want you to become a victim of it.
Let's look at the options we have based on the settings of Facebook and Twitter as they exist right now in August 2020, and the adjustments we can make to best protect ourselves.
Facebook
For all the bad publicity that Facebook has received in the past twelve months, it's actually been well over a year since the company last had a major security incident. When security issues with Facebook do happen, though, they tend to be big. That 2018 attack resulted in the personal information of more than fifty million people being exposed.
Your first step toward making sure your details aren't compromised is to switch two-factor authentication on (this doesn't just go for Facebook; you should be doing this with any website that offers the facility). You'll find the option to do so under the general settings menu. In the same section, you can also choose to receive alerts if someone tries to log in to your account using an unknown device, or from an unknown IP address. Switch that setting on. It might not prevent attacks, but it will at least let you know immediately as they happen.
Move from 'settings' to 'privacy,' and you'll find a few more options that will help you to keep your personal information under lock and key. First off, set the visibility of your past posts to either 'friends only,' or even just yourself. Do the same with your friends list, your relationship status, your date of birth, your email address and contact information, and any other information you wouldn't want your worst enemy to be able to find with a Google search. Once you've done that, find out which apps have access to your Facebook information (these will be the apps and websites you've logged into by using your Facebook account to connect) and remove access for any site or app that isn't essential.
That takes care of tidying up things from a laptop or desktop point of view, but you should always switch location settings off on your mobile phone. There's no good reason why Facebook should know where you are every time you post, and no good reason why it should broadcast that information to everybody else either. Make sure it doesn't.
Twitter
You might find that some of our Facebook advice carries over to Twitter, too! That starts with location data. The setting under the 'privacy and safety' sub-menu within 'settings' will allow you to switch location information off. Twitter has an irritating habit of switching this back on every time the app updates, so keep an eye on it and check in regularly.
The sub-menu 'discoverability and contacts' allows you to turn off the facility for people to locate your account on Twitter using other information they might know about you, for example your email address or your phone number. If you don't want people to be able to identify you that way – which you shouldn't – switch that off. Beyond that, Twitter is a bit awkward. You can't mass delete old Tweets. You can't unfollow groups of people at a time. It's almost like the app doesn't want you to disconnect from people! We're happy to recommend TweetDelete as a third-party app that can handle this side of things for you. Once you're done, delete TweetDelete so you're not at risk of that app being compromised in the future.
There is another shortcut to data security online, and that's to bluff your way through the information the platforms want from you. Use your real name so your friends can find you if they want to, but beyond that, make everything up. Swap your gender information. Fabricate a data of birth. Use a 'burner' email address instead of your real one. Lie about your location and your employment information. Make your personal information so inaccurate that it would be completely useless even if someone undesirable were to get their hands on it. You might not be able to prevent your data from leaking onto the internet or being accessed against your will, but you're under no obligation to make that data accurate! She is a content writer & editor for more than 12 years. She usually writes about technology news, country news, arts & science, travel & automobiles. She used to test the product and write reviews for popular magazines.