In the United States, there are nearly 264 million registered vehicles and 218 million drivers holding a valid driving license. Of all states, Texas consistently leads the nation in the number of traffic accident fatalities. When it comes to motor vehicle traffic crash facts, in Texas alone, in 2018 , one person was killed every 2 hours and 25 minutes. One person was injured every 2 minutes and 7 seconds, and one reportable crash occurred every 58 seconds. Consequently, getting into the car always brings the possibility of a car accident to happen. However, that does not mean that drivers can not prepare. If you want to know more about how you can do that, read on.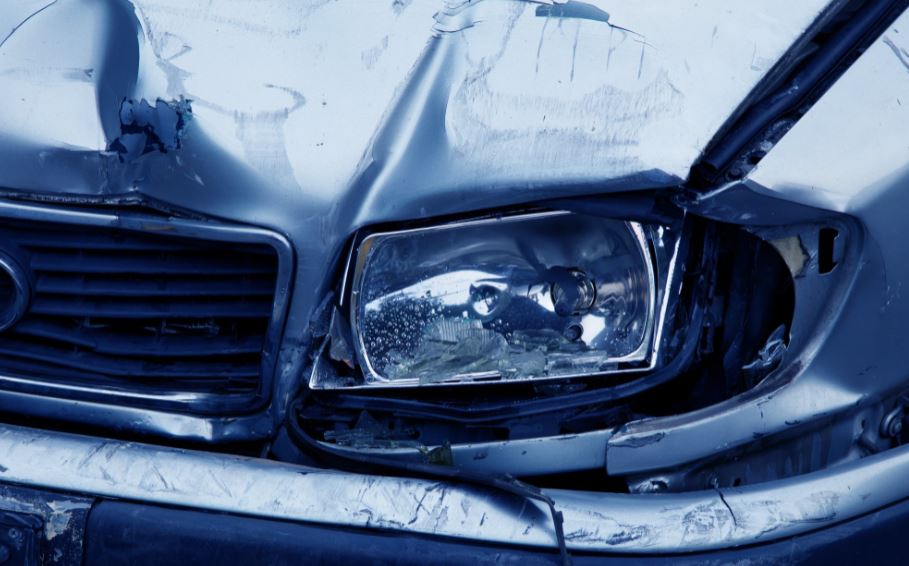 #1 Hold an Emergency Kit in Your Vehicle
Car emergency preparedness kits give you the capacity to endure until the help arrive. Consequently, they are essential for every car owner. Here are the must-have items:
Glove compartment essentials – Always keep pen and paper for taking notes in your glove compartment. Also, store a card with information about possible medical allergies or conditions that require special attention in case of a severe accident. Furthermore, keep handy a list of contact numbers for law enforcement agencies.
First-aid Kit- Your first aid kit should contain a combination of band-aid sizes, eyewash, antiseptic spray, burn spray, antibiotic ointment, first aid handbook and tweezers. It is also wise to store in it pain relief tablets, sterile gauze, adhesive tape, ammonia wipes, alcohol pads, wire scissors, gloves, ice pack, multipurpose splint, and blood stopper compress. These items are imperative in the event of a severe car accident and critical injury.
Fire Extinguisher- In the event of a violent collision, cars are susceptible to catching on fire. Thus, fire extinguishers are a must. Use one that is rated for Class B and Class C fires by the National Fire Protection Association (NFPA).
Reflective Triangles- Reflective triangles help you communicate that there is an emergency up ahead. Place one 200m before the accident on the side of the road where other drivers can easily see it.
Flashlight/Lantern/Headlamp- A good lantern is an invaluable resource in the dark since it provides 360 degrees of illumination. If you opt for a flashlight, look for crank emergency flashlights. And if you decide on a headlamp, it gives you the directional light you need to problem solve any issue without the compromise of being one-handed.
Medical Alert System – If you regularly drive with an elderly loved one or with someone with a chronic health condition, you may want to research the various medical alert systems that are available and select a mobile system. Some of these can simply be kept in your car, where they provide full-time location tracking and automatic crash detection, among other emergency-related features.
#2 Prepare Yourself to Handle the Stressful Aftermath
After the accident occurs, immediately learn whether anyone is injured. If someone is, promptly call 911 to get an ambulance and police on the scene. Even if it is a minor incident and everyone is cooperative, our advice is to consider calling the police. That way, you will have an official report to give to your insurance company.
If your vehicle is still operational, get it off the main road. Making sure to pull completely off the road, you avoid being hit by approaching vehicles. Put reflective emergency triangles to warn other cars.
While on the scene, get as much information as you can (see which ones in the next section). Information, photos of any damage, and personal notes on what happened during the incident are crucial for filling the police accident report or making a claim with your insurance company.
Importantly, remember your car and health insurance details. It is always better to know before an accident what your policies cover. And, as soon as you have calmed down and you are sure you are physically fine, call your insurance company to report the accident.
#3 Know Which Information to Put on a Police Accident Report
Important to know is that many law enforcement officers may not respond to accidents unless someone is injured. Nevertheless, Texas motorists, for example, should still file a police accident report . For this reason, you need to know well in advance which information is required in this report.
The Basic Information- The following necessary information should always be part of any report:
The Date and Location of the Crash – The date should include the day, month, and year, but also the specific time. In terms of location, you have to be very specific. Include, county, town, or city; a road, street, route, and intersection; road marker; railroad crossing, etc. The report should describe the weather conditions at the time of the accident.
Drivers and Vehicles-  Your report has to have all the relevant information for each driver, including name and surname, date of birth, current address, phone number, and driver's license number. Make sure you also get the relevant insurance information, such as insurance company name, address, and policy number. Remember, the report should also include full information (the year, make, and model, and the license plate number) for each vehicle involved.
Passengers and Other Witnesses- Since passengers are often the best witnesses to an accident, be sure to always include all the information you have on them. Third-party witnesses are seen as particularly credible, so get info on them too.
If there is damage to property other than the vehicles, be careful to collect information on that too.
Information Concerning the Accident- All police accident reports have spaces for specific information and check-the-box segment to cover every possible detail of what happened. They also provide a space for the officer to write in any additional information that he or she deems necessary. If you are the one filling out the form, be sure to describe the accident in as much detail as possible.
She is a content writer & editor for more than 12 years. She usually writes about technology news, country news, arts & science, travel & automobiles. She used to test the product and write reviews for popular magazines.