Although there are other things you likely want to spend your money on, insurance is a good investment. With the right insurance policy, you can ensure you're covered and protected when you're faced with a surprise situation.
Just because having insurance is necessary doesn't mean it's easy. It can be a real pain to pay for multiple policies, and it can be a pain to even understand what is in those policies!
If you feel like having insurance is a huge hassle, follow these tips and you'll feel more comfortable with all of the insurance policies you have.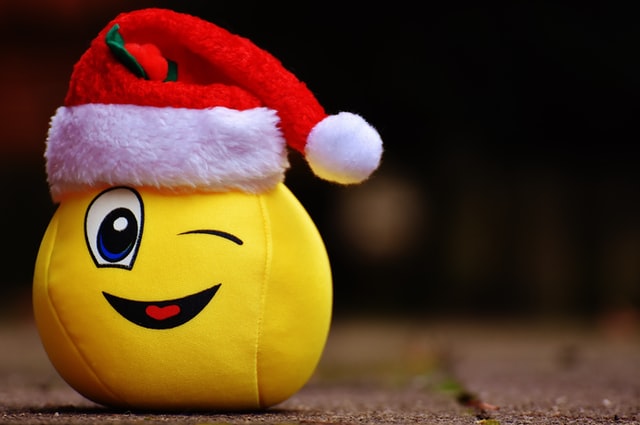 Know What To Say When It's Time To Call
It's easy to tuck your insurance policies in the back of your mind. That is, until you have to contact one of your insurance providers to make a claim.
Before you make that call, take a few minutes to figure out exactly what you want to say. Make a quick list of the items you want to cover and the questions you want to ask so you don't forget to say anything before you hang up the phone.
It also means knowing what not to say. For example, if you're in a car accident, you shouldn't say anything that sounds like you're accepting blame for the accident, you feel fine, or how the accident is going to affect your life. You never want to say anything that could compromise the benefits you receive.
Keep Insurance Documents and Information in the Same Place
Life would be simpler if you only had one or two insurance policies. Instead, we all have multiple policies that take up space in our minds and in our file folders. From car insurance to homeowner's insurance, medical insurance, and life insurance, it can be difficult to find the information you need when you need it.
Do yourself a favor and keep all insurance documents and information you have for all of your various policies in the same place. That could be a file folder in a drawer or electronic files in a folder on your desktop. Either way, having all of your information in the same place will help you find the details about each policy whenever you need them.
Review Insurance Prices Frequently
Do you know how much you pay for insurance? It can be difficult to remember how much you pay for which policy if you have amounts automatically withdrawn from your account. Take the time to review how much you're paying for each policy every six months to a year.
By reviewing insurance prices frequently, you can catch increases in price, and you can get a big-picture look of just how much you're spending. If you're concerned, you can come up with a plan to decrease how much you pay for certain policies each month.
See also: All About Family Health Insurance Plan
Only Buy Insurance You Need
Do you wish you paid less for your insurance policies? One way to reduce how much you pay for your policies each month is to only pay for the insurance you need.
Some policies are absolutely necessary, like homeowner's insurance, car insurance, and medical insurance. You can check home and auto insurance to compare the prices of each coverage. However, you may be able to reduce your coverage. For example, if you have full coverage on a used or old vehicle, you may want to consider reducing your insurance coverage to liability only.
There are also insurance policies you don't need, so you can avoid or get rid of them altogether. Extended warranties are almost always a waste of money, while the money spent on a life insurance policy for a child would be better spent on something else.
Know How You Can Get Discounts
When you review insurance policy prices frequently, and you notice an increase in your rates, you should see if there are any discounts you could take advantage of. Knowing about these discounts ahead of time can also be helpful because it means you can call your insurance provider as soon as you can take advantage of one of their discounts.
Although car insurance discounts are the most well-known, you can save money on any insurance policy with discounts like:
Bundling policies together
Improving your credit rating
Improving your health
Getting a car with safety features
Installing qualifying items in your home
Don't Be Afraid To Switch
It's true that it's a lot easier just to keep the policies you have, but you could be putting money down the drain if you don't consider switching. If you're paying too much money for one of your policies, or if you think you can get a better deal by going with a different company, you should make the switch to affordable insurance policies.
Some insurance policies are more competitive than others. Spend your time considering different car insurance policies, life insurance policies, and homeowner's insurance. Let them know you're comparing prices and considering the possibility of switching. You may discover they are willing to give you a special discount just for considering what they have to offer.
Get Help From a Professional if You Need It
Not sure what kind of medical insurance policy is right for you? Or maybe you were in an accident and you're having a hard time communicating with your insurance company. If you're finding it difficult to deal with one or more of your insurance policies, don't be afraid to reach out for help.
For example, if you're struggling to get what you think you're owed after a car accident, you may want to reach out to an attorney who can help you understand the details of your policy and fight for what you deserve. A health insurance broker can help you understand the difference between health insurance policies, while a medical billing specialist can help you take control of your medical bills.
Dealing with insurance can be a little confusing sometimes, but that doesn't mean it should be a huge hassle. With a little time and attention spent on each of your policies, you can make sure they support you and your family when you need it most.
She is a content writer & editor for more than 12 years. She usually writes about technology news, country news, arts & science, travel & automobiles. She used to test the product and write reviews for popular magazines.